FOXBOROUGH. Montreal Impact defeats New England 1-0 after A. Johnston scored just 1 goal (72′). Montreal Impact took advantage of its better ball possession (60%).
The match was played at the Gillette Stadium stadium in Foxborough on Saturday and it started at 7:30 pm local time. The referee was Rosendo Mendoza with the collaboration of Gianni Facchini and Ian McKay. The 4th official was Natalie Simon. The weather was clear. The temperature was pleasant at 15 degrees Celsius or 58.91 Fahrenheit. The humidity was 82%.​
Match Statistics​
Shots
11

Total

21

5

On Target

4

6

Off Target

17

0

Shots blocked

6
90

Attack

106

33

Dangerous attack

52

68

Ball safe​

84
0

Penalties

0

4

Corners

14

2

Off Sides

2
Fouls
15

Total

6

0

Yellow Cards

2

0

Double Yellow

0

0

Red Card

0
Other
Ball possession
Montreal Impact had a strong ball possession 60% while New England was struggling with a 40% ball possession.
Attitude and shots
Montreal Impact had a more offensive attitude with 52 dangerous attacks and 21 shots of which 4 were on target. This is one of the reasons why Montreal Impact won the match.​
New England shot 11 times, 5 on target, 6 off target. Regarding the opposition, Montreal Impact shot 21 times, 4 on target, 17 off target.
Cards
New England didn't receive any yellow card. On the other side, Montreal Impact received 2 yellow cards (K. Kamara and D. Mihailovic).
Match Timeline
D. Borrero
- sub ->
T. McNamara
64'
G. Vrioni
- sub ->
J. Rennicks
64'
72'
A. Johnston
(goal)
R. Quioto
77'
I. Kone
- sub ->
D. Mihailovic
E. Boateng
- sub ->
J. Bell
81'
W. Kaptoum
- sub ->
C. Makoun
82'
90'
R. Thorkelsson
- sub ->
M. Choiniere
Standings
Standings
Eastern Conference
Western Conference
After playing this match, New England will stay with 38 points to remain in the 10th place. Regarding the opposition, Montreal Impact will have 59 points to hold in the 2nd place.
Next matches
In the next match in the Major League Soccer, New England will play away with Chicago Fire on the 8th of October with a 23-18 head to head statistic in favor of Chicago Fire (14 draws).
Montreal Impact will play away agasint Inter Miami on the 8th of October with a 3-1 head to head stats in favor of Montreal Impact (1 draw).
New England – Formation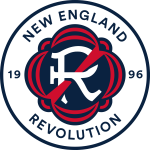 New England
Substitutes
New England started with a 4-2-3-1 line-up (4-2-3-1).
The manager Bruce Arena decided to play with the following team: Đorđe Petrović (6.8), Brandon Bye (6.5), Andrew Farrell (7.1), Henry Kessler (6.7), Jonathan Bell (6.4), Matt Polster (6.8), Christian Makoun (6.6), Tommy McNamara (6.6), Carles Gil (6.8), Gustavo Bou (7.3) and Justin Rennicks (6.9).
The home team had on the bench: Omar Gonzalez, Emmanuel Boateng (6.4), Maciel, Giacomo Vrioni (6.2), Dylan Borrero (6.1), Earl Edwards Jr., Nacho Gil, Ryan Spaulding and Wilfrid Kaptoum (6.4).
Substitutions
New England made 4 changes: T. McNamara for D. Borrero (64′), J. Rennicks for G. Vrioni (64′), J. Bell for E. Boateng (81′) and C. Makoun for W. Kaptoum (82′).
Best player: Gustavo Bou​
As per our analysis, the most impressive player for New England was Gustavo Bou.
His rating is (7.3) with 39 passes (64% accurate) and 1 key pass. He was won 2 duels out of 4.
Montreal Impact – Formation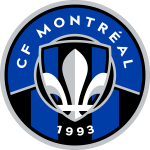 Montreal Impact
Substitutes
Montreal Impact started with a 3-5-2 line-up (3-5-2).
Wilfried Nancy played with: Sebastian Breza (7.3), Joel Waterman (7.1), Rudy Camacho (6.9), Kamal Miller (6.8), Alistair Johnston (8.1), Samuel Piette (7.1), Victor Wanyama (7.5), Djordje Mihailović (8.0), Mathieu Choinière (7.4), Romell Quioto (8.4) and Kei Kamara (6.7).
The following players were sitting on the bench: Matko Miljevic, James Pantemis, Róbert Orri Þorkelsson, Ismael Koné (6.6), Zachary Brault Guillard, Joaquín Torres, Ibrahim Sunusi, Mason Toye and Gabriele Corbo.
Substitutions
Montreal Impact made 3 changes: D. Mihailovic for I. Kone (77′), K. Kamara for M. Toye (90′) and M. Choiniere for R. Thorkelsson (90′).
Best player: Romell Quioto​
The player that probably impressed the most for Montreal Impact was Romell Quioto even if he didn't score the decisive goal.
His rating is (8.4) with 42 passes (78% accurate) and 4 key passes. He was won 1 duel out of 1. He performed 8 crosses.
Results of the day
These are the results of the day in the Major League Soccer.​