CHAPECó. Chapecoense snatched a late win CSA 1-0 after P. Perotti scored just 1 goal (90′). Chapecoense was definitely superior in terms of ball possession (64%) and that was among the factors of its victory.​
Chapecoense remained in players after Jonathan received a red card in the 90′. Also, CSA had 2 players sent off: Marcelo Carne (41′ for a red card) and B. Rickson (90′ for a red card).
The match was played at the Arena Condá stadium in Chapecó on Saturday and it started at 11:00 am local time. The referee was Leandro Pedro Vuaden assisted by Mauricio Coelho Silva Penna and Fernanda Kruger. The 4th official was Luiz Augusto Silveira Tisne. The weather was clear. The temperature was pleasant at 21.2 degrees Celsius or 70.23 Fahrenheit. The humidity was 39%.​
Match Statistics​
Shots
24

Total

6

10

On Target

2

14

Off Target

4

0

Shots blocked

0
122

Attack

82

82

Dangerous attack

30

92

Ball safe​

82
0

Penalties

0

3

Corners

3
Fouls
8

Total

10

0

Yellow Cards

0

0

Double Yellow

0

1

Red Card

2
Other
Ball possession
Chapecoense had a strong ball possession 64% while CSA was struggling with a 36% ball possession.
Attitude and shots
Chapecoense had a more offensive attitude with 82 dangerous attacks and 24 shots of which 10 were on target. This is one of the reasons why Chapecoense won the match​.
Chapecoense shot 24 times, 10 on target, 14 off target. On the opposite side, CSA shot 6 times, 2 on target, 4 off target.
Cards
None of the teams received any yellow card.
(Chapecoense) was sent off after receiving a red card in the (90′).
Also, CSA didn't end the match with 11 players after
Match Timeline
Matheus Bianqui
- sub ->
Betinho
16'
34'
Guilherme Paraiba
- sub ->
Werley
42'
P. Ricardo
- sub ->
Giva Santos
Felipe Ferreira
- sub ->
Thomas
68'
80'
Luiz Henrique
- sub ->
Lourenco
Jonathan
- sub ->
Chrystian Barletta
84'
Standings
After this contest, Chapecoense will have 35 points to hold in the 14th place. Regarding the opposition, CSA will stay with 32 points like Guarani to remain in the 17th place.
Next matches
In the next match in the Serie B, Chapecoense will play away against Guarani on the 4th of November with a 2-1 head to head statistic in favor of Chapecoense (2 draws).
CSA will play away agasint Cruzeiro on the 4th of November with a 4-1 head to head in favor of CSA (3 draws).
Chapecoense – Formation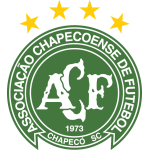 Chapecoense
Substitutes
Chapecoense started with a aggressive line-up (4-3-3).
The manager Gilmar Dal Pozzo decided to play with the following team: Saulo (7.1), Maílton (8.0), Frazan (7.1), Victor Ramos (7.3), Fernando (7.6), Betinho (6.7), Ronei (7.4), Thomás (7.0), Chrystian Barletta (6.8), Alisson Farias (7.6) and Perotti (7.8).
The home team had on the bench: Jonathan (6.3), João Paulo, Lima, Xandão, Derek Freitas (6.7), Claudinho (6.5), Felipe Ferreira (6.8), Matheus Bianqui (7.3), Luizinho, Vitor Becker, Léo and Darlan.
Chapecoense could not rely on the presence of Matheus Bianqui (injured).
Substitutions
Chapecoense made 5 changes: Betinho for Matheus Bianqui (16′), Thomas for Felipe Ferreira (68′), A. Farias for Derek (68′), Ronei for Claudinho (84′) and Chrystian Barletta for Jonathan (84′).
Best player: Maílton​
The most impressive player for Chapecoense was Maílton even if he didn't score the decisive goal.
His rating is (8.0) with 62 passes (67% accurate) and 2 key passes. He was won 10 duels out of 16. He performed 8 crosses.
CSA – Formation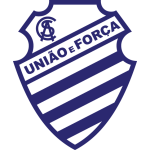 CSA
Substitutes
CSA started with a conservative line-up (4-4-2).
José Roberto Fernandes Barros played with: Marcelo Carné (5.9), Igor (6.1), Lucão (7.0), Werley (6.5), Felipe Augusto (7.1), Lourenço (7.2), Giva (6.8), Geovane (6.5), Rickson (7.3), Lucas Barcellos (7.1) and Élton (6.2).
These were the players on the bench: Guilherme Paraíba (7.1), Ferreira, Luiz Henrique (6.8), Gebson, Lucas Marques, Osvaldo (6.5), Paulo Ricardo (8.0), Bruno Mezenga and Edson Lucas.
CSA could not rely on the presence of Guilherme Paraiba (injured).
Substitutions
CSA made 4 changes: Werley for Guilherme Paraiba (34′), Giva Santos for P. Ricardo (42′), Elton for Osvaldo (46′) and Lourenco for Luiz Henrique (80′).
Best player: Paulo Ricardo​
The most impressive player for CSA was the goalkeeper: Paulo Ricardo. His rating is 7.95. He performed 8 saves.
Results of the day
These are the results of the day in the Serie B.​