MURIAé. Tombense was capable to capture a draw against Londrina with a late goal from Ciel scored in the (85′) after Londrina got a lead with a goal from Peu (19′). Tombense was definitely better in terms of ball possession (66%)​
The match was played at the Estádio Soares de Azevedo stadium in Muriaé on Friday and it started at 9:30 pm local time. The referee was Caio Max Augusto Vieira who had the assistance of Vinícius Melo de Lima and Brígida Cirilo Ferreira. The 4th official was Vinicius Gomes do Amaral. The weather was cloudy. The temperature was pleasant at 17.3 degrees Celsius or 63.05 Fahrenheit. The humidity was 92%.​
Match Statistics​
Ball possession
Tombense was in firm control of the ball 66% while Londrina was struggling with a 34% ball possession.
Attitude and shots
Tombense was more aggressive with 34 dangerous attacks and 7 shots of which 1 were on target. Nevertheless, that was not enough Tombense to win the match​.
Tombense shot 7 times, 1 on target, 6 off target. On the opposite side, Londrina shot 11 times, 2 on target, 9 off target.
Cards
Tombense received 2 yellow cards (Ciel and Ciel). On the other side, Londrina received 1 yellow card (Alan Ruschel).
Match Timeline
Allanzinho
- sub ->
M. Frizzo
46'
57'
Mirandinha
- sub ->
Caprini
Nene Bonilha
- sub ->
Ze Ricardo
58'
66'
Gabriel Negueba
- sub ->
Danilo
Bruno Mota
- sub ->
Rodrigo
76'
86'
Matheus Lucas
- sub ->
Leandrinho
Manoel
- sub ->
Emerson Barbosa
89'
Standings
After this contest, Tombense will have 40 points like Ponte Preta and CRB to remain in the 10th place. Talking about the opposition, Londrina will have 45 points to remain in the 5th place.
Next matches
In the next match in the Serie B, Tombense will play away with Criciúma on the 4th of November with a 1-0 head to head record in favor of Tombense (0 draws).
Londrina will play away agasint Sampaio Corrêa on the 4th of November with a 4-1 head to head record in favor of Londrina (2 draws).
Tombense – Formation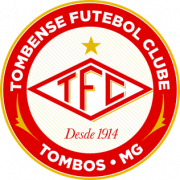 Tombense
Substitutes
Tombense started with a 4-2-3-1 line-up (4-2-3-1).
The manager Bruno Marques Fernandes Pivetti decided to play with the following team: Felipe Garcia (6.7), David (6.4), Ednei (7.4), Roger Carvalho (7.0), Emerson (6.5), Ze Ricardo (6.4), Rodrigo (7.0), Renatinho (6.6), Matheus Frizzo (6.2), Jean Lucas (7.2) and Ciel (7.3).
The home team had on the bench: Joseph, Bruno Mota (6.7), Kleiton (6.7), Diego Ferreira, Nenê Bonilha (6.5), Manoel Neto (6.5), Caique Calito, Guilherme Rend, Igor Henrique, Rafael Santos, Allanzinho (6.6) and Marcondes.
Substitutions
Tombense made 6 changes: Renatinho for Kleiton (46′), M. Frizzo for Allanzinho (46′), Ze Ricardo for Nene Bonilha (58′), Rodrigo for Bruno Mota (76′), Emerson Barbosa for Manoel (89′) and E. Barbosa for Manoel (89′).
Best player: Ednei​
Following our analysis, the most impressive player for Tombense was Ednei.
His rating is (7.4) with 95 passes (71% accurate) and 0 key passes. He was won 8 duels out of 11.
Londrina – Formation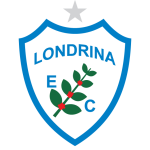 Londrina
Substitutes
Londrina started with a aggressive line-up (4-3-3).
Adilson Dias Batista played with: Matheus Nogueira (6.6), Jeferson (6.4), Saimon (6.6), Vilar (6.8), Alan Ruschel (6.9), Luis Mandaca (6.7), João Paulo (6.7), Gegê (7.6), Caprini (7.1), Leandrinho (6.4) and Danilo (6.9).
They had on the bench: Mirandinha (6.2), Matheus, Eltinho, Pedro Cacho, Nadson, Matheus Lucas (6.6), Samuel Santos, Denilson, Emerson Souza and Gabriel Santos (6.7).
Substitutions
Londrina made 3 changes: Caprini for Mirandinha (57′), Danilo for Gabriel Negueba (66′) and Leandrinho for Matheus Lucas (86′).
Best player: Gegê​
The player that probably impressed the most for Londrina was Gegê.
His rating is (7.6) with 21 passes (95% accurate) and 2 key passes. He was won 4 duels out of 5. He performed 2 crosses.
Results of the day
These are the results of the day in the Serie B.​