CAPITAL FEDERAL. Barracas Central beats Godoy Cruz 3-1. Barracas Central got an early 2-0 lead with 2 goals from B. Sepulveda (45′) and D. Rodriguez (53′). Godoy Cruz tried to recover with a goal from M. Ojeda (61′). Nonetheless, the contest was closed by a goal (64′ + 0′) scored by D. Glaby for Barracas Central.
The match was played at the Estadio Claudio Chiqui Tapia stadium in Capital Federal on Saturday and it started at 3:30 pm local time. The referee was Leandro Rey Hilfer assisted by Gabriel Chade and Maximiliano Castelli. The 4th official was Cristian Cernadas.
Match Statistics​
Shots
6

Total

2

6

On Target

1

0

Off Target

1

1

Shots blocked

3
25

Attack

24

20

Dangerous attack

19

61

Ball safe​

75
0

Penalties

1

10

Corners

8

4

Off Sides

2
Fouls
10

Total

16

1

Yellow Cards

1

0

Double Yellow

0

0

Red Card

0
Other
Ball possession
Godoy Cruz was in firm control of the ball 55% while Barracas Central was struggling with a 45% ball possession.
Attitude and shots
Barracas Central was more aggressive with 20 dangerous attacks and 6 shots of which 6 were on target. This is one of the reasons why Barracas Central won the match​.
Barracas Central shot 6 times, 6 on target, 0 off target. Regarding the opposition, Godoy Cruz shot 2 times, 1 on target, 1 off target.
Cards
Barracas Central received 1 yellow card (C. F. Valenzuela). Talking about the opposition, Godoy Cruz received 1 yellow card (P. Barrios).
Match Timeline
46'
T. Allende
- sub ->
M. Ramirez
57'
S. Rodriguez
- sub ->
T. Castro
69'
B. Leyes Sosa
- sub ->
N. Acevedo
75'
T. Badaloni
- sub ->
E. Larrosa
C. Colman
- sub ->
B. Sepulveda
79'
M. Puig
- sub ->
N. Bandiera
90'
J. Vazquez
- sub ->
I. Tapia
90'
Standings
After this contest, Barracas Central will have 27 points like Boca Juniors to gain in the 14th place. On the other side, Godoy Cruz will stay with 32 points to go down in the 5th place.
Next matches
In the next match in the Superliga, Barracas Central will host Gimnasia La Plata on the 29th of September with a 0-0 head to head record.
Godoy Cruz will play away agasint Estudiantes on the 22nd of October with a 4-4 head to head record.
Barracas Central – Formation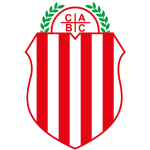 Barracas Central
Substitutes
Barracas Central started with a 4-2-3-1 line-up (4-2-3-1).
The manager Rodolfo De Paoli decided to play with the following team: Rodrigo Saracho (7.0), Máximiliano Rodríguez (7.1), Nicolás Ferreyra (7.7), Braian Salvareschi (6.4), Juan Ignacio Díaz (6.4), Iván Tapia (7.1), Carlos Arce (7.6), Facundo Mater (7.1), Fernando Valenzuela (7.6), Neri Bandiera (6.9) and Bruno Sepúlveda (6.9).
The home team had on the bench: Jonatan Blanco, Facundo Castro, Cristian Colmán (6.1), Juan Manuel Vazquez, Pablo Mouche, Dylan Glaby (7.9), Cristian Arce, Federico Florentin, Maximiliano Puig, Brian Blasi and Alex Juárez.
Substitutions
Barracas Central made 4 changes: F. Mater for D. Glaby (58′), B. Sepulveda for C. Colman (79′), N. Bandiera for M. Puig (90′) and I. Tapia for J. Vazquez (90′).
Best player: Dylan Glaby​
As per our analysis, the most impressive player for Barracas Central was Dylan Glaby.
His rating is (7.9) with 1 goal, 11 passes (72% accurate) and 1 key pass. He was won 4 duels out of 6. He performed 1 cross.
His performance was remarkable also because he started the match from the bench before entering the filed in the 58′.
Godoy Cruz – Formation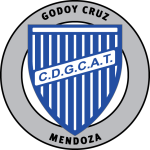 Godoy Cruz
Substitutes
Godoy Cruz started with a aggressive line-up (4-3-3).
Favio Orsi played with: Diego Rodríguez (7.7), Pier Barrios (6.4), Gianluca Ferrari (5.8), José Canale (6.9), Franco Negri (6.2), Gonzalo Abrego (6.4), Nelson Acevedo (6.8), Tomás Castro Ponce (6.4), Martín Ojeda (7.4), Enzo Larrosa (7.3) and Matías Ramírez (7.0).
The following players were sitting on the bench: Gabriel Vega (6.2), Néstor Breitenbruch, Elías Pereyra, Tadeo Allende (6.9), Tomás Badaloni (6.6), Bruno Leyes (7.2), Salomón Rodríguez (6.9), Guillermo Ortíz, Juan Pintado, Nahuel Brunet, Valentín Burgoa and Juan Espinola.
Substitutions
Godoy Cruz made 5 changes: M. Ramirez for T. Allende (46′), G. Abrego for G. Vega (46′), T. Castro for S. Rodriguez (57′), N. Acevedo for B. Leyes Sosa (69′) and E. Larrosa for T. Badaloni (75′).
Best player: Diego Rodríguez​
The player that probably impressed the most for Godoy Cruz was the goalkeeper: Diego Rodríguez. His rating is 7.72. He performed 9 saves.
Results of the day
These are the results of the day in the Superliga.​