ADANA. Adanaspor beats Rizespor with a 2-0 win with a goal from B. Coban (16′) and a goal from E. Korkmaz (59′). Rizespor lost this match even if it was superior in terms of ball possession (59%).
The match was played at the 5 Ocak Fatih Terim Stadyumu stadium in Adana on Saturday and it started at 7:00 pm local time. The referee was Onur Özütoprak who was helped by Emir Eray Eyisoy and Mehmet Akıncık. The 4th official was Hamit Basık. The weather was clear. The temperature was hot at 26 degrees Celsius or 78.82 Fahrenheit. The humidity was 78%.​
Match Statistics​
Ball possession
Rizespor had a strong ball possession 59% while Adanaspor was struggling with a 41% ball possession.
Attitude and shots
Rizespor was more aggressive with 65 dangerous attacks and 7 shots of which 5 were on target. Still, Adanaspor was able to find the solution to win this match.​
Adanaspor shot 14 times, 4 on target, 10 off target. On the other side, Rizespor shot 7 times, 5 on target, 2 off target.
Cards
None of the teams received any yellow card.
Match Timeline
46'
E. Tecimer
- sub ->
F. Miya
46'
A. Potuk
- sub ->
E. Altintas
M. Altunbas
- sub ->
S. Tetteh
52'
E. Korkmaz
(goal)
Y. Ait Bennasser
59'
64'
A. van den Hurk
- sub ->
E. Papa
70'
G. Gonul
- sub ->
K. Kalafat
N. Pedro
- sub ->
H. Turker
75'
Y. Guveli
- sub ->
B. Coban
87'
Standings
After playing this encounter, Adanaspor will have 7 points like Manisa BBSK and Tuzlaspor to sit in the 8th place. Talking about the opposition, Rizespor will stay with 6 points like Samsunspor and Gençlerbirliği to remain in the 11th place.
Next matches
In the next match in the 1. Lig, Adanaspor will play away with Manisa BBSK on the 2nd of October with a 2-0 head to head in favor of Adanaspor (0 draws).
Rizespor will host Bodrumspor on the 1st of October with a 0-0 head to head.
Adanaspor – Formation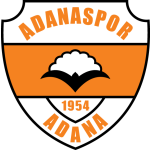 Adanaspor
Substitutes
Adanaspor started with a 4-2-3-1 line-up (4-2-3-1).
The manager Eyüp Arın decided to play with the following team: H. Akınay, Y. Roche, E. Korkmaz, F. Katipoğlu, E. Kaplan, Y. Aït Bennasser, H. Yeşil, H. Türker, A. Leya, S. Tetteh and B. Çoban.
The home team had on the bench: B. Güner, S. Etöz, A. Köse, Y. Güveli, M. Altunbaş, Ö. Aydın, B. Firat, Pedro Nuno, Ö. Soylu and A. Belem.
Substitutions
Adanaspor made 5 changes: S. Tetteh for M. Altunbas (52′), H. Turker for N. Pedro (75′), A. Leya for A. Kose (75′), H. Yesil for B. Firat (87′) and B. Coban for Y. Guveli (87′).
Rizespor – Formation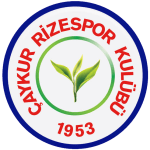 Rizespor
Substitutes
Rizespor started with a mid-fielder-oriented line-up (4-1-4-1).
Bülent Korkmaz played with: T. Çetin, K. Altınay, E. Coşkun, E. Topçu, K. Kalafat, E. Papa, F. Miya, E. Altıntaş, B. Keser, M. Pala and K. Kanatsızkuş.
They had on the bench: E. Tecimer, E. Albayrak, A. Potuk, E. Ezen, S. Ay, Z. Görgen, G. Gönül, A. Koç, A. Yaşar and A. van den Hurk.
Substitutions
Rizespor made 5 changes: F. Miya for E. Tecimer (46′), E. Altintas for A. Potuk (46′), E. Papa for A. van den Hurk (64′), B. Keser for S. Ay (64′) and K. Kalafat for G. Gonul (70′).
Results of the day
These are the results of the day in the 1. Lig.​