ANKARA. Keçiörengücü topped BB Erzurumspor.
The match was played at the Aktepe Stadı stadium in Ankara on Saturday and it started at 1:30 pm local time. The referee was Caner Ak with the help of Erkan Akbulut and Mert Bulut. The 4th official was Ahmet Ecevit. The weather was clear. The temperature was extremely hot at 34.4 degrees Celsius or 93.94 Fahrenheit. The humidity was 17%.​
Match Statistics​
Shots
11

Total

6

4

On Target

3

7

Off Target

3

0

Shots blocked

0
79

Attack

71

70

Dangerous attack

56

0

Ball safe​

0
0

Penalties

0

6

Corners

2

2

Off Sides

1
Fouls
19

Total

14

2

Yellow Cards

1

0

Double Yellow

0

0

Red Card

0
Other
Ball possession
The ball possession was not so different. Keçiörengücü was in possession of the ball for 49% of the time vs. BB Erzurumspor that controlled the ball for 51% of the time.
Attitude and shots
Keçiörengücü was more pushing with 70 dangerous attacks and 11 shots of which 4 were on target. This is one of the reasons why Keçiörengücü won the match​.
Keçiörengücü shot 11 times, 4 on target, 7 off target. On the opposite side, BB Erzurumspor shot 6 times, 3 on target, 3 off target.
Cards
Keçiörengücü received 2 yellow cards (B. Karadeniz and M. Inan). Talking about the opposition, BB Erzurumspor received 1 yellow card (M. Yumlu).
Match Timeline
J. Bardhi
- sub ->
A. Aydin
46'
46'
H. Shala
- sub ->
B. Artarslan
75'
C. Hanalp
- sub ->
C. Bayrak
84'
A. Ozfesli
- sub ->
M. Hasek
85'
M. Rosheuvel
- sub ->
O. Ovacikli
E. Resmen
- sub ->
B. Karadeniz
88'
M. Camara
- sub ->
I. Olawoyin
90'
Standings
After playing this match, Keçiörengücü will have 11 points to remain in the 2nd place. On the other side, BB Erzurumspor will stay with 3 points like Altınordu and Yeni Malatyaspor to remain in the 17th place.
Next matches
In the next match in the 1. Lig, Keçiörengücü will play away against Altınordu on the 2nd of October with a 5-0 head to head record in favor of Keçiörengücü (1 draw).
BB Erzurumspor will play away agasint Yeni Malatyaspor on the 9th of October with a 2-2 head to head record.
Keçiörengücü – Formation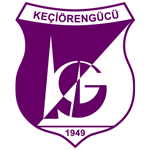 Keçiörengücü
Substitutes
Keçiörengücü started with a mid-fielder-oriented line-up (4-1-4-1).
The manager Taner Taşkın decided to play with the following team: M. Uçar, A. Demir, E. Kartal, B. Yayıkcı, M. Cinan, B. Karadeniz, M. Okyar, A. Aydın, H. Gür, R. Muhammed and I. Olawoyin.
The home team had on the bench: A. Babaei, M. İnan, J. Bardhi, E. Reşmen, M. Camara, U. Mara, M. Sarıkaya, H. Sarman and K. Erdoğan.
Substitutions
Keçiörengücü made 5 changes: A. Aydin for J. Bardhi (46′), H. Gur for A. Babaei (72′), M. Rashad for M. Inan (73′), B. Karadeniz for E. Resmen (88′) and I. Olawoyin for M. Camara (90′).
BB Erzurumspor – Formation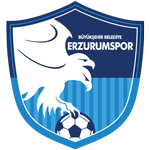 BB Erzurumspor
Substitutes
BB Erzurumspor started with a aggressive line-up (4-3-3).
Muzaffer Bilazer played with: G. Bakırbaş, M. Yumlu, M. Akbaş, O. Ovacıklı, C. Bayrak, S. Koç, B. Artarslan, Estrela, M. Hašek, E. Tozlu and A. Olanare.
These were the players on the bench: U. Budak, H. Shala, A. Özfesli, F. Özhan, M. Rosheuvel, E. Oskan, S. Akgün, C. Hanalp, O. Yağcı and F. Şaşi.
Substitutions
BB Erzurumspor made 5 changes: B. Artarslan for H. Shala (46′), S. Koc for F. Ozhan (63′), C. Bayrak for C. Hanalp (75′), M. Hasek for A. Ozfesli (84′) and O. Ovacikli for M. Rosheuvel (85′).
Results of the day
These are the results of the day in the 1. Lig.​