ZARAGOZA. Real Zaragoza defeats Sporting Gijón 1-0 after V. Mollejo scored just 1 goal (51′). Real Zaragoza took advantage of its better ball possession (57%).
The match was played at the Estadio de la Romareda stadium in Zaragoza on Saturday and it started at 9:00 pm local time. The referee was Oliver De La Fuente Ramos with the support of Daniel Pescador Hernández and Samuel García Aguilera. The 4th official was Daniel Palencia Caballero. The weather was clear. The temperature was pleasant at 20.5 degrees Celsius or 68.95 Fahrenheit. The humidity was 43%.​
Match Statistics​
Shots
13

Total

13

4

On Target

1

9

Off Target

12

1

Shots blocked

2
129

Attack

114

38

Dangerous attack

36

110

Ball safe​

109
0

Penalties

0

4

Corners

4

1

Off Sides

3
Fouls
8

Total

10

2

Yellow Cards

4

0

Double Yellow

0

0

Red Card

0
Other
Ball possession
Real Zaragoza was in firm control of the ball 57% while Sporting Gijón was struggling with a 43% ball possession.
Attitude and shots
Real Zaragoza was putting more pressure with 38 dangerous attacks and 13 shots of which 4 were on target. This is one of the reasons why Real Zaragoza won the match​.
Real Zaragoza shot 13 times, 4 on target, 9 off target. On the opposite side, Sporting Gijón shot 13 times, 1 on target, 12 off target.
Cards
Real Zaragoza received 2 yellow cards (F. Gamez and ). On the opposite side, Sporting Gijón received 4 yellow cards (P. Insua, P. Diaz, G. Rosas and ).
Match Timeline
65'
U. Milovanovic
- sub ->
U. Djurdjevic
65'
D. Queipo
- sub ->
A. Garcia
F. Serrano
- sub ->
V. Mollejo
76'
G. Larrazabal
- sub ->
V. Vada
76'
I. Azon
- sub ->
G. Simeone
82'
R. Petrovic
- sub ->
M. Molina
89'
Standings
After this match, Real Zaragoza will have 8 points like Sporting Gijón and Real Oviedo to sit in the 12th place. On the opposite side, Sporting Gijón will stay with 8 points like Real Zaragoza and Real Oviedo to hold in the 11th place.
Next matches
In the next match in the La Liga 2, Real Zaragoza will play away against Mirandés on the 24th of September with a 6-4 head to head record in favor of Mirandés (5 draws).
Sporting Gijón will host UD Ibiza on the 23rd of September with a 1-1 head to head.
Real Zaragoza – Formation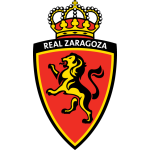 Real Zaragoza
Substitutes
Real Zaragoza started with a conservative line-up (4-4-2).
The manager Juan Carlos Carcedo Mardones decided to play with the following team: Cristian Álvarez (6.7), Fran Gámez (7.1), Lluís López (6.8), Jair Amador (7.1), Gabriel Fuentes (7.2), Sergio Bermejo Lillo (7.4), Manu Molina (7.6), Jaume Grau (6.8), Víctor Mollejo (7.2), Giuliano Simeone (6.1) and Valentín Vada (7.0).
The home team had on the bench: Jairo Quinteros, Eugeni Valderrama, Radosav Petrović (6.4), Makhtar Gueye, Alberto Zapater, Miguel Puche (6.1), Marcos Luna Marcos Ruiz, Carlos Nieto, Francho Serrano (6.6), Gaizka Larrazabal (6.6), Ivan Azón Monzón (6.6) and Álvaro Ratón.
Substitutions
Real Zaragoza made 5 changes: Sergio for Puche (76′), V. Mollejo for F. Serrano (76′), V. Vada for G. Larrazabal (76′), G. Simeone for I. Azon (82′) and M. Molina for R. Petrovic (89′).
Best player: Manu Molina​
As per our analysis, the most impressive player for Real Zaragoza was Manu Molina even if he didn't score the decisive goal.
His rating is (7.6) with 87 passes (81% accurate) and 2 key passes. He was won 3 duels out of 7. He performed 1 cross. He hit the woodwork once times.
Sporting Gijón – Formation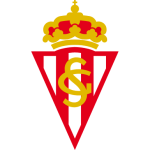 Sporting Gijón
Substitutes
Sporting Gijón started with a 4-2-3-1 line-up (4-2-3-1).
Abelardo Fernández Antuña played with: Diego Mariño (6.8), Guille Rosas (7.4), Pablo Insua (6.5), Carlos Izquierdoz (7.0), Diego Sanchez (7.1), Pedro Díaz (8.0), José Gragera (7.4), Juan Otero (6.5), Giovanni Zarfino (6.2), Aitor García (6.8) and Uroš Đurđević (6.3).
These were the players on the bench: Víctor Campuzano, Dani Queipo (6.4), Iván Cuéllar, Uroš Milovanović (6.8), Axel Bamba (6.8), Pol Valentín, Cristo González (6.4), Ignacio Méndez and Jordan Carillo Rodriguez.
Substitutions
Sporting Gijón made 4 changes: U. Djurdjevic for U. Milovanovic (65′), A. Garcia for D. Queipo (65′), G. Zarfino for Cristo (72′) and P. Insua for A. Bamba (72′).
Best player: Pedro Díaz​
The most impressive player for Sporting Gijón was Pedro Díaz.
His rating is (8.0) with 31 passes (80% accurate) and 5 key passes. He was won 7 duels out of 9. He performed 6 crosses.
Results of the day
These are the results of the day in the La Liga 2.​