OVIEDO. UD Ibiza prevails over Real Oviedo 1-0 after E. Zenitagoia scored a penalty (67′). Real Oviedo was much better in terms of ball possession (69%).​
UD Ibiza remained with 10 players after Ibiza received a double yellow card in the 90′.
The match was played at the Estadio Nuevo Carlos Tartiere stadium in Oviedo on Saturday and it started at 4:15 pm local time. The referee was Francisco José Hernández Maeso who had the assistance of Álvaro González Narváez and Javier Merino Sánchez. The 4th official was Germán Cid Camacho. The weather was cloudy. The temperature was pleasant at 19 degrees Celsius or 66.11 Fahrenheit. The humidity was 71%.​
Match Statistics​
Shots
12

Total

9

1

On Target

2

11

Off Target

7

1

Shots blocked

1
126

Attack

63

63

Dangerous attack

35

116

Ball safe​

89
0

Penalties

1

9

Corners

6

1

Off Sides

2
Fouls
8

Total

16

4

Yellow Cards

4

0

Double Yellow

1

0

Red Card

1
Other
Ball possession
Real Oviedo had a strong ball possession 69% while UD Ibiza was struggling with a 31% ball possession.
Attitude and shots
Real Oviedo was more pushing with 63 dangerous attacks and 12 shots of which 1 were on target. Nonetheless, UD Ibiza was capable to find the solution to win this match.​
Real Oviedo shot 12 times, 1 on target, 11 off target. Regarding the opposition, UD Ibiza shot 9 times, 2 on target, 7 off target.
Cards
Real Oviedo received 4 yellow cards (B. Sanchez, Jimmy Suarez, R. Tarin and S. Obeng). On the opposite side, UD Ibiza received 3 yellow cards (Ibiza, I. Morante and Coke).
Also, UD Ibiza didn't end the match with 11 players after Ibiza (UD Ibiza) was sent off after receiving a second yellow card (90′).
Match Timeline
K. Koindredi
- sub ->
Jimmy Suarez
46'
Miguelon
- sub ->
D. Aceves
63'
Miguelon
- sub ->
B. Sanchez
63'
67'
E. Zenitagoia Arana
(penalty)
74'
J. Vazquez
- sub ->
M. Villar
S. Obeng
- sub ->
M. Sangalli
75'
C. Pomares
- sub ->
L. Ahijado
76'
80'
A. Galvez
- sub ->
F. Grima
90'
S. Camara
- sub ->
C. Herrera
90'
D. Goldar
- sub ->
K. Appin
Standings
After this encounter, Real Oviedo will stay with 8 points like Sporting Gijón and Real Zaragoza to hold in the 13th place. On the other side, UD Ibiza will have 7 points like Huesca and Lugo to sit in the 16th place.
Next matches
In the next match in the La Liga 2, Real Oviedo will play away against Lugo on the 25th of September with a 5-3 head to head in favor of Real Oviedo (9 draws).
UD Ibiza will play away agasint Sporting Gijón on the 23rd of September with a 1-1 head to head record.
Real Oviedo – Formation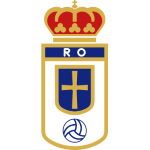 Real Oviedo
Substitutes
Real Oviedo started with a conservative line-up (4-4-2).
The manager Jon Andoni Pérez Alonso decided to play with the following team: Tomeu Nadal (6.4), Lucas Ahijado (6.6), Rodri Tarín (6.4), Dani Calvo (6.9), Daniel Alonso Aceves Patiño (7.3), Marco Sangalli (6.7), Jimmy Suárez (6.2), Ángel Montoro (6.6), Borja Sánchez (7.1), Sergi Enrich (6.9) and Borja Bastón (7.1).
The home team had on the bench: Lucas Laso, Carlos Pomares Rayo (7.0), Miguelón (6.6), Oier Luengo, Hugo Rama, Koba Koindredi (7.2), Luismi Sánchez, Samuel Obeng (6.3), M. Flores, Q. Braat and Javi Mier.
Substitutions
Real Oviedo made 5 changes: Jimmy Suarez for K. Koindredi (46′), D. Aceves for Miguelon (63′), B. Sanchez for Miguelon (63′), M. Sangalli for S. Obeng (75′) and L. Ahijado for C. Pomares (76′).
Best player: Daniel Alonso Aceves Patiño​
As per our analysis, the most impressive player for Real Oviedo was Daniel Alonso Aceves Patiño.
His rating is (7.3) with 33 passes (81% accurate) and 0 key passes. He was won 5 duels out of 6. He performed 6 crosses.
UD Ibiza – Formation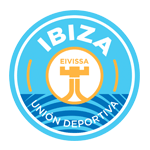 UD Ibiza
Substitutes
UD Ibiza started with a aggressive line-up (4-3-3).
Javier Baraja Vegas played with: Sergio Castel, Daniel Fuzato (6.8), Francisco Grima (6.5), Martín Pascual (6.8), Juan Fernández (6.3), Gonzalo Escobar (7.7), Miguel Villar Miki (6.4), Iván Morante (6.8), Cristian Herrera (7.3), Kevin Appin (6.2) and Ekain Zenitagoia (7.4), Miguel Azeez (7.0).
These were the players on the bench: Germán Parreño, Zé Carlos, Álvaro García, Alejandro Gálvez (6.3), David Goldar, Coke (6.5), Jorge Chanza, Nolito, Suleiman Camara, Javi Vázquez (6.3) and Darío Poveda.
Substitutions
UD Ibiza made 5 changes: M. Villar for J. Vazquez (74′), M. Azeez for Coke (80′), F. Grima for A. Galvez (80′), C. Herrera for S. Camara (90′) and K. Appin for D. Goldar (90′).
Best player: Gonzalo Escobar​
The player that probably impressed the most for UD Ibiza was Gonzalo Escobar even if he didn't score the decisive goal.
His rating is (7.7) with 28 passes (46% accurate) and 1 key pass. He was won 7 duels out of 12. He performed 1 cross.
Results of the day
These are the results of the day in the La Liga 2.​