VILLARREAL. Villarreal II tops Lugo 3-1. Villarreal II was just to good to grab a decisive 3-0 lead with F. Nino (35′), S. Lozano (52′) and D. Collado (66′). Lugo reduced the distance with a goal (77′) by C. Ramos De la Flor, but there was not much to do for them.
The match was played at the Ciudad Deportiva del Villarreal stadium in Villarreal on Saturday and it started at 2:00 pm local time. The referee was José Luis Guzmán Mansilla who was helped by Ángel Valverde Martínez and Ángel Munuera Montero. The 4th official was David Cambronero González. The weather was cloudy. The temperature was cold at 7.9 degrees Celsius or 46.24 Fahrenheit. The humidity was 90%.​
Match Statistics​
Shots
12

Total

8

7

On Target

4

5

Off Target

4

2

Shots blocked

2
101

Attack

116

36

Dangerous attack

53

86

Ball safe​

96
1

Penalties

0

2

Corners

4

1

Off Sides

4
Fouls
14

Total

14

0

Yellow Cards

5

0

Double Yellow

1

0

Red Card

1
Other
Ball possession
None of the teams had a clear upper hand in terms of ball possession. Villarreal II was in possession of the ball for 47% of the time vs. Lugo that controlled the ball for 53% of the time.
Attitude and shots
Lugo was more aggressive with 53 dangerous attacks and 8 shots of which 4 were on target. Nonetheless, Villarreal II managed to find the solution to win this match.​
Villarreal II shot 12 times, 7 on target, 5 off target. Talking about the opposition, Lugo shot 8 times, 4 on target, 4 off target.
Cards
Villarreal II didn't receive any yellow card. On the other side, Lugo received 4 yellow cards (N. Lozano, C. Ramos De la Flor, M. Loureiro and X. Torres).
Also, Lugo didn't end the match with 11 players after C. Ramos De la Flor (Lugo) was sent off after receiving a second yellow card (79′).
Match Timeline
11'
J. Fernandez
- sub ->
B. Pires
45'
C. Ramos De la Flor
- Yellow
46'
I. Thiam
- sub ->
A. Baena Perez
46'
O. Lebedenko
- sub ->
Ze Ricardo
57'
M. Barreiro
- sub ->
N. Lozano
D. Collado
(goal)
S. Lozano
66'
A. Pacheco
- sub ->
F. Nino
75'
H. Hassan
- sub ->
S. Lozano
75'
76'
S. Moyano
- sub ->
X. Torres
77'
C. Ramos De la Flor
(goal)
I. Thiam
79'
C. Ramos De la Flor
(yellowred)
L. B. Torres Nazareno
- sub ->
A. De La Fuente
83'
Standings
After this encounter, Villarreal II will have 10 points like SD Eibar, Albacete and FC Andorra to sit in the 7th place. On the other side, Lugo will stay with 7 points like Huesca and UD Ibiza to sit in the 15th place.
Next matches
In the next match in the La Liga 2, Villarreal II will play away against Málaga on the 24th of September with a 0-0 head to head.
Lugo will host Real Oviedo on the 25th of September with a 5-3 head to head in favor of Real Oviedo (9 draws).
Villarreal II – Formation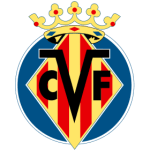 Villarreal II
Substitutes
Villarreal II started with a 4-2-3-1 line-up (4-2-3-1).
The manager Miguel Álvarez Jurado decided to play with the following team: Gianni Cassaro (7.1), Miguel Angel Leal (6.9), Adrián de la Fuente (6.6), Mamadou Fall (7.0), Dani Tasende (7.1), Alberto del Moral (7.0), Carlo Adriano García (6.6), Diego Collado (8.4), Sergio Lozano (8.4), Thiago Ojeda (6.1) and Fernando Niño (8.3).
The home team had on the bench: Liberman Torres (6.4), Sergio Carreira, Rodrigo Alonso (6.6), Antonio Pacheco (6.8), Tiago Geralnik, Nikita Iosifov, Haissem Hassan (6.8), Rubén Gómez Peris, Javier Ontiveros, Juan Carlos Arana, Carlos Romero and Abraham del Moral (6.4).
Substitutions
Villarreal II made 5 changes: C. Garcia for Rodri (69′), T. Ojeda for A. Rando (69′), F. Nino for A. Pacheco (75′), S. Lozano for H. Hassan (75′) and A. De La Fuente for L. B. Torres Nazareno (83′).
Best player: Sergio Lozano​
As per our analysis, the most impressive player for Villarreal II was Sergio Lozano.
His rating is (8.4) with 1 goal, 37 passes (70% accurate) and 2 key passes. He was won 4 duels out of 11. He performed 3 crosses.
Lugo – Formation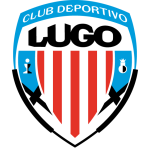 Lugo
Substitutes
Lugo started with a aggressive line-up (4-3-3).
Hernán Pérez Cuesta played with: Óscar Whalley (6.2), Miguel Loureiro (6.6), Bruno Pires (6.4), Neyder Lozano (6.4), Jose Ricardo (6.9), Juanpe (6.8), Xavi Torres (6.1), Josep Señé (6.9), Jaume Cuéllar (6.6), Chris Ramos (6.8) and Ángel Baena (6.1).
They had on the bench: Sebas Moyano (6.1), Jesús Fernández (6.7), Alberto Rodríguez, Marc Carbo, Manu Barreiro (6.6), Idrissa Thiam (7.3), Orest Lebedenko (6.6), Patrick Sequeira and Jordi Calavera.
Substitutions
Lugo made 5 changes: B. Pires for J. Fernandez (11′), A. Baena Perez for I. Thiam (46′), Ze Ricardo for O. Lebedenko (46′), N. Lozano for M. Barreiro (57′) and X. Torres for S. Moyano (76′).
Best player: Idrissa Thiam​
The most impressive player for Lugo was Idrissa Thiam.
His rating is (7.3) with 16 passes (75% accurate) and 1 key pass. He was won 5 duels out of 7. He performed 4 crosses.
His performance was remarkable also because he started the match from the bench before entering the filed in the 46′.
Results of the day
These are the results of the day in the La Liga 2.​