BOZEN. Südtirol and Cosenza draw 1-1. M. Rover scored the first goal (22′) for Südtirol. E. Kornvig made it even (77′). Cosenza was much superior in terms of ball possession (68%)​
The match was played at the Stadio Marco Druso stadium in Bozen on Saturday and it started at 2:00 pm local time. The referee was Gianpiero Miele with the collaboration of Fabrizio Lombardo and Francesco Fiore. The 4th official was Marco Monaldi. The weather was cloudy. The temperature was pleasant at 20.6 degrees Celsius or 69.15 Fahrenheit. The humidity was 23%.​
Match Statistics​
Ball possession
Cosenza had a strong ball possession 68% while Südtirol was struggling with a 32% ball possession.
Attitude and shots
Südtirol had a more offensive attitude with 56 dangerous attacks and 19 shots of which 8 were on target. Notwithstanding, that was not enough Südtirol to win the match​.
Südtirol shot 19 times, 8 on target, 11 off target. On the other side, Cosenza shot 12 times, 6 on target, 6 off target.
Cards
Südtirol received 3 yellow cards (G. Zaro, F. Tait and G. Crociata). On the other side, Cosenza received 1 yellow card (I. Voca).
Match Timeline
63'
M. Zilli
- sub ->
C. D\'Urso
63'
P. Gozzi
- sub ->
P. Martino
D. Casiraghi
- sub ->
F. De Col
63'
A. Schiavone
- sub ->
S. Mazzocchi
64'
G. Crociata
- sub ->
F. Tait
75'
76'
E. Kornvig
- sub ->
M. Brescianini
76'
J. Larrivey
- sub ->
K. Butic
C. Capone
- sub ->
H. Nicolussi Caviglia
89'
Standings
After playing this match, Südtirol will have 7 points like Benevento, Ternana and Palermo to remain in the 15th place. On the other side, Cosenza will have 8 points like Ascoli and Cittadella to sit in the 9th place.
Next matches
In the next match in the Serie B, Südtirol will host Bari 1908 on the 10th of April with a 0-0 head to head stats.
Cosenza will play away agasint Bari 1908 on the 11th of February with a 2-0 head to head stats in favor of Bari 1908 (0 draws).
Südtirol – Formation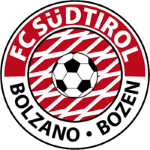 Südtirol
Substitutes
Südtirol started with a conservative line-up (4-4-2).
The manager Pierpaolo Bisoli decided to play with the following team: Giacomo Poluzzi (7.1), Filippo Berra (7.4), Giovanni Zaro (6.6), Andrea Masiello (6.5), Tommaso D'Orazio (7.3), Filippo De Col (7.0), Fabian Tait (6.6), Hans Nicolussi Caviglia (7.2), Matteo Rover (8.0), Raphael Odogwu (7.4) and Simone Mazzocchi (6.7).
The home team had on the bench: Daniele Casiraghi (6.2), Simone Davì, Simon Harrasser, Mirko Carretta, Giovanni Crociata (6.3), Christian Capone, Marco Curto, Raphael Kofler, Alessandro Iacobucci, Andrea Schiavone (6.7), Marco Pompetti and Alberto Barison.
Substitutions
Südtirol made 5 changes: F. De Col for D. Casiraghi (63′), S. Mazzocchi for A. Schiavone (64′), F. Tait for G. Crociata (75′), H. Nicolussi Caviglia for C. Capone (89′) and M. Rover for M. Curto (89′).
Best player: Matteo Rover​
The most impressive player for Südtirol was Matteo Rover.
His rating is (8.0) with 1 goal, 17 passes (64% accurate) and 1 key pass. He was won 4 duels out of 9. He performed 4 crosses.
Cosenza – Formation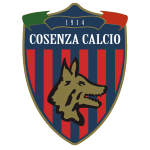 Cosenza
Substitutes
Cosenza started with a 4-2-3-1 line-up (4-2-3-1).
Davide Dionigi played with: Kristjan Matošević (7.6), Andrea Rispoli (7.1), Michele Rigione (7.1), Andrea Meroni (7.6), Pietro Martino (6.2), Idriz Voca (6.9), Marco Brescianini (6.6), Enrico Brignola (7.1), Davide Merola (6.7), Christian D'Urso (6.8) and Karlo Butić (6.2).
They had on the bench: Alassane Sidibe, Andrea Vallocchia, Alessandro Arioli, Massimo Zilli (6.2), Joaquín Larrivey (6.4), Michael Venturi, Marco Nasti, Leonardo Marson, Paolo Gozzi Iweru (7.0), Agostino Camigliano, Emil Kornvig (7.5) and Giacomo Calò (7.0).
Substitutions
Cosenza made 5 changes: I. Voca for G. Calo (63′), C. D'Urso for M. Zilli (63′), P. Martino for P. Gozzi (63′), M. Brescianini for E. Kornvig (76′) and K. Butic for J. Larrivey (76′).
Best player: Kristjan Matošević​
Following our analysis, the most impressive player for Cosenza was the goalkeeper: Kristjan Matošević. His rating is 7.60. He performed 6 saves.
Results of the day
These are the results of the day in the Serie B.​