CAGLIARI. Bari 1908 beats Cagliari 1-0 after W. Cheddira scored just 1 goal (77′). Cagliari lost this match even if it was superior in terms of ball possession (59%).
Bari 1908 remained in 10 after R. Pucino received a red card in the 85′.
The match was played at the Sardegna Arena stadium in Cagliari on Saturday and it started at 2:00 pm local time. The referee was Francesco Fourneau who was helped by Giovanni Baccini and Valerio Colarossi. The 4th official was Claudio Petrella. The weather was cloudy. The temperature was hot at 27.8 degrees Celsius or 82.09 Fahrenheit. The humidity was 35%.​
Match Statistics​
Ball possession
Cagliari had a strong ball possession 59% while Bari 1908 was struggling with a 41% ball possession.
Attitude and shots
Cagliari was putting more pressure with 51 dangerous attacks and 10 shots of which 2 were on target. Nevertheless, Bari 1908 found a way to find the solution to win this contest.​
Cagliari shot 10 times, 2 on target, 8 off target. Regarding the opposition, Bari 1908 shot 4 times, 1 on target, 3 off target.
Cards
Cagliari received 3 yellow cards (M. Rog, F. Carboni and V. Millico). On the opposite side, Bari 1908 received 1 yellow card (G. Ricci).
Also, Bari 1908 didn't end the match with 11 players after R. Pucino (Bari 1908) was sent off after receiving a straight red card in the (85′).
Match Timeline
46'
A. Mazzotta
- sub ->
G. Ricci
61'
N. Bellomo
- sub ->
R. Botta
A. Barreca
- sub ->
F. Carboni
62'
L. Pavoletti
- sub ->
G. Lapadula
74'
74'
D. Ceter
- sub ->
M. Antenucci
A. Deiola
- sub ->
N. Nandez
75'
77'
W. Cheddira
(goal)
M. Maita
83'
A. D\'Errico
- sub ->
M. Folorunsho
83'
L. Benedetti
- sub ->
R. Maiello
V. Millico
- sub ->
G. Zappa
89'
Standings
After this encounter, Cagliari will stay with 10 points to remain in the 6th place. Talking about the opposition, Bari 1908 will have 12 points like Frosinone to sit in the 4th place.
Next matches
In the next match in the Serie B, Cagliari will play away against Bari 1908 on the 18th of February with a 5-1 head to head record in favor of Cagliari (1 draw).
Bari 1908 will play away agasint Genoa on the 19th of May with a 1-1 head to head record.
Cagliari – Formation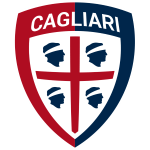 Cagliari
Substitutes
Cagliari started with a aggressive line-up (4-3-3).
The manager Fabio Liverani decided to play with the following team: Boris Radunović (6.6), Gabriele Zappa (6.4), Edoardo Goldaniga (6.7), Giorgio Altare (7.8), Franco Carboni (6.6), Nicolas Viola (7.0), Antoine Makoumbou (6.7), Marko Rog (6.3), Nahitan Nández (6.6), Gianluca Lapadula (6.8) and Marco Mancosu (6.6).
The home team had on the bench: Alessandro Di Pardo, Vincenzo Millico, Antonio Barreca (6.1), Alberto Dossena, Nunzio Lella, Filippo Falco, Alessandro Deiola (6.8), Simone Aresti, Leonardo Pavoletti (6.4), Zito Luvumbo (6.4), Elio Capradossi and Gastón Pereiro.
Substitutions
Cagliari made 5 changes: F. Carboni for A. Barreca (62′), M. Rog for Z. Luvumbo (62′), G. Lapadula for L. Pavoletti (74′), N. Nandez for A. Deiola (75′) and G. Zappa for V. Millico (89′).
Best player: Giorgio Altare​
The most impressive player for Cagliari was Giorgio Altare.
His rating is (7.8) with 73 passes (94% accurate) and 0 key passes. He was won 5 duels out of 6.
Bari 1908 – Formation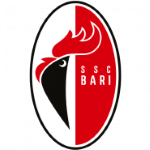 Bari 1908
Substitutes
Bari 1908 started with a 4-3-1-2 line-up (4-3-1-2).
Michele Mignani played with: Elia Caprile (6.8), Raffaele Pucino (7.0), Valerio Di Cesare (6.8), Francesco Vicari (6.8), Giacomo Ricci (6.4), Mattia Maita (8.0), Raffaele Maiello (7.5), Michael Folorunsho (7.0), Ruben Botta (6.7), Mirco Antenucci (6.4) and Walid Cheddira (7.6).
These were the players on the bench: Pierluigi Frattali, Emile Dorval, Emanuele Terranova, Žan Žužek, Antonio Mazzotta (6.6), Andrea D'Errico (6.5), Aurelien Scheidler, Damir Ceter (6.2), Leonardo Benedetti (6.3), Alessandro Mallamo, Nicola Bellomo (6.3) and Gianmarco Cangiano.
Substitutions
Bari 1908 made 5 changes: G. Ricci for A. Mazzotta (46′), R. Botta for N. Bellomo (61′), M. Antenucci for D. Ceter (74′), M. Folorunsho for A. D'Errico (83′) and R. Maiello for L. Benedetti (83′).
Best player: Mattia Maita​
The player that probably impressed the most for Bari 1908 was Mattia Maita even if he didn't score the decisive goal.
His rating is (8.0) with 33 passes (81% accurate) and 1 key pass. He was won 6 duels out of 6.
Results of the day
These are the results of the day in the Serie B.​