ATHENS. Panathinaikos was in the end too much to handle for PAS Giannina with the goal of A. Cantalapiedra was the key player of the match after he scored in the 45th, 54th and 70th minute. A. Cantalapiedra (45′), A. Cantalapiedra (54′) and A. Cantalapiedra (70′). Panathinaikos was vastly better in terms of ball possession (67%) and that was among the factors of its victory.​
The match was played at the Stadio Apóstolos Nikolaidis stadium in Athens on Saturday and it started at 9:30 pm local time. The referee was Aristomenis Koutsiaftis with the assistance of Chrysoula Kourompylia and Michalis Papadakis. The 4th official was Vasilis Stamos. The weather was clear. The temperature was hot at 25.7 degrees Celsius or 78.31 Fahrenheit. The humidity was 78%.​
Match Statistics​
Shots
7

Total

5

3

On Target

2

4

Off Target

3

2

Shots blocked

2
49

Attack

34

20

Dangerous attack

16

117

Ball safe​

87
0

Penalties

0

7

Corners

3
Fouls
14

Total

13

0

Yellow Cards

3

0

Double Yellow

0

0

Red Card

0
Other
Ball possession
Panathinaikos was in firm control of the ball 67% while PAS Giannina was struggling with a 33% ball possession.
Attitude and shots
Panathinaikos had a more offensive attitude with 20 dangerous attacks and 7 shots of which 3 were on target. This is one of the reasons why Panathinaikos won the match​.
Panathinaikos shot 7 times, 3 on target, 4 off target. Talking about the opposition, PAS Giannina shot 5 times, 2 on target, 3 off target.
Cards
Panathinaikos didn't receive any yellow card. Regarding the opposition, PAS Giannina received 3 yellow cards (V. Soulis, P. Tzimas and A. Liasos).
Match Timeline
27'
V. Athanasiou
- sub ->
V. Soulis
F. Ioannidis
- sub ->
A. Sporar
37'
Bernard
- sub ->
D. Kourbelis
46'
64'
A. Mendes Moreira
- sub ->
G. Pamlidis
64'
A. Stamatelopoulos
- sub ->
P. Tzimas
B. Verbic
- sub ->
S. Palacios
73'
75'
A. Liasos
- sub ->
K. Rosero
B. Schenkeveld
- sub ->
Z. Sarlija
81'
Standings
After playing this encounter, Panathinaikos will have 15 points to hold in the 1st place. On the other side, PAS Giannina will stay with 4 points to remain in the 9th place.
Next matches
Panathinaikos – Formation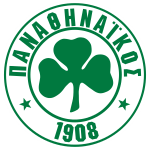 Panathinaikos
Substitutes
Panathinaikos started with a 4-2-3-1 line-up (4-2-3-1).
The manager Ivan Jovanović decided to play with the following team: Alberto Brignoli (7.1), Facundo Sánchez (6.3), Zvonimir Šarlija (6.7), Achilleas Poungouras (6.5), Cristian Ganea (7.4), Rubén Pérez (7.4), Dimitrios Kourbelis (7.1), Sebastián Palacios (6.7), Adam Gnezda Čerin (7.0), Aitor Cantalapiedra (9.3) and Andraž Šporar (6.8).
The home team had on the bench: Yury Lodygin, Giorgos Vagiannidis, Juankar (6.9), Bart Schenkeveld (6.7), Hörður Magnússon, Benjamin Verbič (6.3), Bernard (7.4), Fotis Ioannidis (6.9) and Argyris Kampetsis.
Panathinaikos could not rely on the presence of F. Ioannidis (injured).
Substitutions
Panathinaikos made 5 changes: A. Sporar for F. Ioannidis (37′), D. Kourbelis for Bernard (46′), C. Ganea for Juankar (72′), S. Palacios for B. Verbic (73′) and Z. Sarlija for B. Schenkeveld (81′).
Best player: Aitor Cantalapiedra​
Following our analysis, the most impressive player for Panathinaikos was Aitor Cantalapiedra.
His rating is (9.3) with 3 goals, 29 passes (75% accurate) and 2 key passes. He was won 3 duels out of 6. He performed 2 crosses.
PAS Giannina – Formation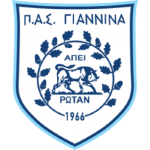 PAS Giannina
Substitutes
PAS Giannina started with an extremely aggressive line-up (3-4-3).
Thanasis Staikos played with: Vasilios Soulis (6.5), Epameinondas Pantelakis (6.4), Rodrigo Erramuspe (6.1), Petros Bagalianis (6.4), Carles Soria (6.8), Zisis Karachalios (7.0), Iker Bilbao (6.7), Louis Poznański (6.3), Kevin Rosero (6.9), Giorgos Pamlidis (6.5) and Panagiotis Tzimas (6.9).
The following players were sitting on the bench: Vasilios Athanasiou (5.4), Stavros Pilios, Angelos Tsavos, Gerasimos Bakadimas, Angelos Liasos (6.9), Apostolos Stamatelopoulos (6.7), Manssou Fofana, Claudiu Balan and Ahmad Mendes Moreira (6.3).
PAS Giannina could not rely on the presence of V. Athanasiou (injured).
Substitutions
PAS Giannina made 4 changes: V. Soulis for V. Athanasiou (27′), G. Pamlidis for A. Mendes Moreira (64′), P. Tzimas for A. Stamatelopoulos (64′) and K. Rosero for A. Liasos (75′).
Best player: Zisis Karachalios​
The most impressive player for PAS Giannina was Zisis Karachalios.
His rating is (7.0) with 30 passes (86% accurate) and 0 key passes. He was won 3 duels out of 6. He performed 1 cross.
Results of the day
These are the results of the day in the Super League.​