AGRINIO. AEK Athens beats Panaitolikos with a 2-0 win with a goal from L. Garcia (48′) and a goal from H. Moukoudi (75′). AEK Athens was unquestionably better in terms of ball possession (67%) and that was among the factors of its victory.​
The match was played at the Stadio Panetolikou stadium in Agrinio on Saturday and it started at 8:00 pm local time. The referee was Aristotelis Diamantopoulos assisted by Lazaros Dimitriadis and Konstantinos Triantafyllou. The 4th official was Vasilis Fotias. The weather was clear. The temperature was pleasant at 22.3 degrees Celsius or 72.05 Fahrenheit. The humidity was 95%.​
Match Statistics​
Shots
5

Total

12

0

On Target

5

5

Off Target

7

1

Shots blocked

2
54

Attack

74

21

Dangerous attack

38

86

Ball safe​

88
0

Penalties

0

0

Corners

7
Fouls
13

Total

19

2

Yellow Cards

3

0

Double Yellow

0

0

Red Card

0
Other
Ball possession
AEK Athens was in firm control of the ball 67% while Panaitolikos was struggling with a 33% ball possession.
Attitude and shots
AEK Athens was putting more pressure with 38 dangerous attacks and 12 shots of which 5 were on target. This is one of the reasons why AEK Athens won the contest.​
Panaitolikos shot 5 times, 0 on target, 5 off target. Regarding the opposition, AEK Athens shot 12 times, 5 on target, 7 off target.
Cards
Panaitolikos received 2 yellow cards (K. Apostolakis and I. Chatzitheodoridis). On the other side, AEK Athens received 3 yellow cards (N. Eliasson, L. Rota and E. Hajsafi).
Match Timeline
I. Chatzitheodoridis
- Yellow
44'
46'
H. Moukoudi
- sub ->
G. Tzavellas
D. Kolovos
- sub ->
F. P. Almeida Duarte F.
61'
64'
M. Mohammadi
- sub ->
E. Hajsafi
65'
N. Amrabat
- sub ->
N. Eliasson
74'
P. Mantalos
- sub ->
L. Rota
D. Flores
- sub ->
L. Shengelia
74'
75'
H. Moukoudi
(goal)
N. Amrabat
Joao Pedro
- sub ->
N. Karelis
81'
J. Martensson
- sub ->
S. Mladen
81'
83'
K. Galanopoulos
- sub ->
M. Gacinovic
Standings
After this contest, Panaitolikos will stay with 7 points like Aris to hold in the 7th place. On the other side, AEK Athens will have 9 points to remain in the 4th place.
Next matches
Panaitolikos – Formation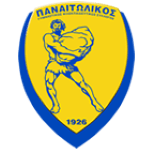 Panaitolikos
Substitutes
Panaitolikos started with a aggressive line-up (4-3-3).
The manager Yannis Anastasiou decided to play with the following team: Giannis Anestis (6.4), Konstantinos Apostolakis (7.0), Jacob Une Larsson (6.9), Derek Cornelius (7.1), Ilias Chatzitheodoridis (6.4), Frederico Duarte (6.4), Sebastian Mladen (6.2), Jorge Díaz (6.4), Levan Shengelia (6.7), Nikolaos Karelis (6.4) and Nadrey Dago (6.3).
The home team had on the bench: Antonis Stergiakis, Michalis Bakakis, Diamantis Chouchoumis, Dimitrios Kolovos (6.4), Johan Martensson (6.8), Deybi Flores (6.4), Giorgos Xenidis, João Pedro Silva (6.2) and Jonathan Morsay (6.6).
Panaitolikos could not rely on the presence of D. Kolovos (injured).
Substitutions
Panaitolikos made 5 changes: N. Dago for J. Morsay (60′), F. P. Almeida Duarte F. for D. Kolovos (61′), L. Shengelia for D. Flores (74′), N. Karelis for Joao Pedro (81′) and S. Mladen for J. Martensson (81′).
Best player: Derek Cornelius​
The most impressive player for Panaitolikos was Derek Cornelius.
His rating is (7.1) with 23 passes (91% accurate) and 0 key passes. He was won 4 duels out of 5.
AEK Athens – Formation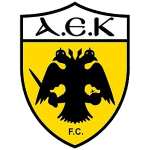 AEK Athens
Substitutes
AEK Athens started with a 4-2-3-1 line-up (4-2-3-1).
Matías Jesús Almeyda played with: Cican Stanković (7.0), Lazaros Rota (7.1), Domagoj Vida (7.4), Georgios Tzavellas (6.8), Ehsan Haji Safi (6.7), Niclas Eliasson (6.2), Damian Szymański (7.3), Sergio Araujo (7.6), Orbelín Pineda (6.9), Mijat Gaćinović (6.7) and Levi García (7.1).
The following players were sitting on the bench: Giorgos Athanasiadis, Harold Moukoudi (8.0), Milad Mohammadi (6.8), Gerasimos Mitoglou, Petros Mantalos (6.9), Alexander Fransson, Nordin Amrabat (7.1), Konstantinos Galanopoulos (6.6) and Tom van Weert.
Substitutions
AEK Athens made 5 changes: G. Tzavellas for H. Moukoudi (46′), E. Hajsafi for M. Mohammadi (64′), N. Eliasson for N. Amrabat (65′), L. Rota for P. Mantalos (74′) and M. Gacinovic for K. Galanopoulos (83′).
Best player: Harold Moukoudi​
The most impressive player for AEK Athens was Harold Moukoudi.
His rating is (8.0) with 1 goal, 23 passes (95% accurate) and 0 key passes. He was won 4 duels out of 6.
His performance was remarkable also because he started the match from the bench before entering the filed in the 46′.
Results of the day
These are the results of the day in the Super League.​