PARIS. Rodez managed to reverse the score against Paris to win 2-1. It was Paris to strike first with a penalty of M. Guilavogui at the 24′. Then it was a goal in the 61′ minute to make things even for 1-1. Eventually, B. Danger gave the win to Rodez in the 81′ minute with a penalty. Paris lost this match even if it was superior in terms of ball possession (57%).
The match was played at the Stade Charléty stadium in Paris on Saturday and it started at 7:00 pm local time. The referee was Antoine Valnet with the assistance of Camille Soriano and Yohann Larhant. The 4th official was Renaud Potier. The weather was clear. The temperature was cold at 13.9 degrees Celsius or 57.09 Fahrenheit. The humidity was 55%.​
Match Statistics​
Ball possession
Paris had a superior ball possession 57% while Rodez was struggling with a 43% ball possession.
Attitude and shots
Rodez was putting more pressure with 58 dangerous attacks and 6 shots of which 2 were on target. This is one of the reasons why Rodez won the encounter.​
Paris shot 4 times, 1 on target, 3 off target. On the other side, Rodez shot 6 times, 2 on target, 4 off target.
Cards
Paris received 2 yellow cards (J. Le Cardinal and K. Dabila). On the opposite side, Rodez received 2 yellow cards (C. Depres and L. Rajot).
Match Timeline
46'
Hatim Far
- sub ->
S. Raux Yao
61'
Eric Vandenabeele
(goal)
H. Far
Julien López
- sub ->
I. Kebbal
76'
Kouadio-Yves Dabila
- Yellow
80'
86'
Antoine Valerio
- sub ->
L. Rajot
Standings
After this encounter, Paris will stay with 10 points like Laval and Pau to sit in the 12th place. Talking about the opposition, Rodez will have 9 points like Annecy to remain in the 16th place.
Next matches
In the next match in the Ligue 2, Paris will host Valenciennes on the 8th of October with a 4-3 head to head record in favor of Paris (4 draws).
Rodez will host Amiens SC on the 1st of October with a 2-1 head to head statistic in favor of Amiens SC (1 draw).
Paris – Formation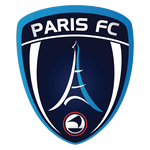 Paris
Substitutes
Paris started with a conservative line-up (4-4-2).
The manager Thierry Laurey decided to play with the following team: Ivan Filipović (6.1), Julien Le Cardinal (6.3), Kouadio Dabila (6.2), Maxime Bernauer (6.6), Jordan Lefort (6.9), Ilan Kebbal (6.5), Jonathan Iglesias (6.7), Cyril Mandouki (6.2), Florent Hanin (6.7), Alimami Gory (7.0) and Morgan Guilavogui (6.8).
The home team had on the bench: Setigui Karamoko (6.8), Yoan Koré, Jaouen Hadjam (6.2), Mehdi Chahiri (6.8), Julien López (6.2), Lebogang Phiri and Vincent Demarconnay.
Substitutions
Paris made 4 changes: A. Gory for M. Chahiri (46′), I. Kebbal for J. Lopez (76′), F. Hanin for J. Hadjam (76′) and J. Le Cardinal for S. Karamoko (83′).
Best player: Alimami Gory​
As per our analysis, the most impressive player for Paris was Alimami Gory.
His rating is (7.0) with 13 passes (69% accurate) and 0 key passes. He was won 4 duels out of 8.
Rodez – Formation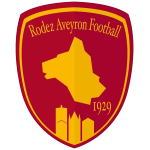 Rodez
Substitutes
Rodez started with a 3-5-2 line-up (3-5-2).
Laurent Peyrelade played with: Lionel M'Pasi (5.8), Eric Vandenabeele (7.9), Serge-Philippe Raux-Yao (6.1), Joris Chougrani (6.7), Marvin Senaya (7.1), Wilitty Younoussa (6.4), Bradley Danger (8.1), Lorenzo Rajot (6.7), Abdel Hakim Abdallah (7.2), Clément Depres (6.7) and Killian Corredor (7.1).
The following players were sitting on the bench: Hatim Far (7.3), Plamedi Buni Jorge, Antoine Valerio, Thomas Secchi, Loris Mouyokolo, Florian David and Nassim Ouammou (7.0).
Substitutions
Rodez made 4 changes: S. Raux Yao for H. Far (46′), C. Depres for N. Ouammou (71′), L. Rajot for A. Valerio (86′) and W. Younoussa for F. David (90′).
Best player: Bradley Danger​
As per our analysis, the most impressive player for Rodez was Bradley Danger.
His rating is (8.1) with 1 goal, 54 passes (85% accurate) and 0 key passes. He was won 3 duels out of 4. He performed 9 crosses.
Results of the day
These are the results of the day in the Ligue 2.​