FURIANI. Bastia conquers Metz 1-0 after S. Salles scored just 1 goal (10′). Metz was unquestionably better in terms of ball possession (65%).​
The match was played at the Stade Armand-Césari stadium in Furiani on Saturday and it started at 7:00 pm local time. The referee was Aurélien Petit assisted by Gilles Lang and Frédéric Hebrard. The 4th official was Tawbane Kani. The weather was clear. The temperature was pleasant at 16.3 degrees Celsius or 61.25 Fahrenheit. The humidity was 68%.​
Match Statistics​
Ball possession
Metz had a superior ball possession 65% while Bastia was struggling with a 35% ball possession.
Attitude and shots
Metz was more aggressive with 51 dangerous attacks and 11 shots of which 3 were on target. Anyhow, Bastia managed to find the solution to win this match.​
Bastia shot 11 times, 5 on target, 6 off target. On the other side, Metz shot 11 times, 3 on target, 8 off target.
Cards
Bastia received 1 yellow card (A. Roncaglia). Regarding the opposition, Metz received 2 yellow cards (H. Maiga and K. Kouao).
Match Timeline
S. Salles Lamonge
(goal)
M. Alfarela
10'
B. Santelli
- sub ->
A. Robic
62'
M. Camara
- sub ->
A. Roncaglia
62'
63'
L. Joseph
- sub ->
F. Centonze
80'
A. Musaba
- sub ->
L. Gueye
81'
A. D. Ndiaye
- sub ->
A. Jallow
84'
A. Bassi
- sub ->
N. Zilliox
Y. Bai
- sub ->
M. Alfarela
90'
Standings
After this match, Bastia will have 13 points like Valenciennes to sit in the 8th place. Talking about the opposition, Metz will stay with 11 points like Dijon to sit in the 10th place.
Next matches
In the next match in the Ligue 2, Bastia will play away against Annecy on the 1st of October with a 1-0 head to head stats in favor of Bastia (0 draws).
Metz will play away agasint Bordeaux on the 8th of October with a 10-2 head to head stats in favor of Bordeaux (5 draws).
Bastia – Formation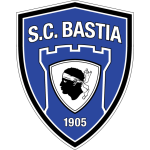 Bastia
Substitutes
Bastia started with a 3-4-1-2 line-up (3-4-1-2).
The manager Régis Brouard decided to play with the following team: Zacharie Boucher (7.1), Lloyd Palun (6.9), Niakhate Ndiaye (7.4), Dominique Guidi (7.2), Kevin Van Den Kerkhof (7.9), Tom Ducrocq (7.2), Anthony Roncaglia (6.1), Dylan Tavares (7.1), Sebastian Salles-Lamonge (7.7), Anthony Robic (6.2) and Migouel Alfarela (7.0).
The home team had on the bench: Yohan Bai, Issiar Drame, Mamadou Camara (6.7), Kevin Schur, Benjamin Santelli (6.6), Amine Talal and Julien Fabri.
Substitutions
Bastia made 3 changes: A. Robic for B. Santelli (62′), A. Roncaglia for M. Camara (62′) and M. Alfarela for Y. Bai (90′).
Best player: Kevin Van Den Kerkhof​
The most impressive player for Bastia was Kevin Van Den Kerkhof even if he didn't score the decisive goal.
His rating is (7.9) with 31 passes (77% accurate) and 3 key passes. He was won 5 duels out of 6. He performed 3 crosses.
Metz – Formation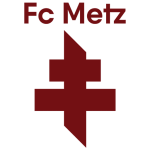 Metz
Substitutes
Metz started with a 4-2-3-1 line-up (4-2-3-1).
László Bölöni played with: Ousmane Ba (7.4), Fabien Centonze (6.5), Ismaël Traoré (7.4), Fali Candé (7.2), Matthieu Udol (6.8), Joseph N'Duquidi (6.9), Habib Maïga (6.8), Lamine Gueye (6.5), Youssef Maziz (7.4), Ablie Jallow (7.2) and Georges Mikautadze (6.9).
These were the players on the bench: Amadou Dia Ndiaye (6.2), Anthony Musaba (6.3), Lenny Joseph (6.2), Aboubacar Lô, Alexis Mirbach, Koffi Kouao (6.7) and Amine Bassi (7.1).
Substitutions
Metz made 5 changes: H. Maiga for K. Kouao (63′), F. Centonze for L. Joseph (63′), L. Gueye for A. Musaba (80′), A. Jallow for A. D. Ndiaye (81′) and N. Zilliox for A. Bassi (84′).
Best player: Ismaël Traoré​
As per our analysis, the most impressive player for Metz was Ismaël Traoré.
His rating is (7.4) with 76 passes (98% accurate) and 0 key passes. He was won 4 duels out of 9.
Results of the day
These are the results of the day in the Ligue 2.​