BRNO. Zbrojovka Brno bounces back against Teplice with a goal on the R. Jukl 8′ and a goal on the T. Kucera 45′. Zbrojovka Brno was surely superior in terms of ball possession (64%)​
The match was played at the Městský fotbalový stadion Srbská stadium in Brno on Saturday and it started at 4:00 pm local time. The referee was Tomáš Batík assisted by Jiří Pečenka and Martin Leška. The 4th official was Dalibor Černý. The weather was rainy. The temperature was cold at 13 degrees Celsius or 55.31 Fahrenheit. The humidity was 76%.​
Match Statistics​
Shots
19

Total

8

5

On Target

4

14

Off Target

4

0

Shots blocked

0
142

Attack

86

95

Dangerous attack

38

0

Ball safe​

0
0

Penalties

0

10

Corners

3
Fouls
0

Yellow Cards

2

0

Double Yellow

0

0

Red Card

0
Other
Ball possession
Zbrojovka Brno was in firm control of the ball 64% while Teplice was struggling with a 36% ball possession.
Attitude and shots
Zbrojovka Brno was more pushing with 95 dangerous attacks and 19 shots of which 5 were on target. However, that was not enough Zbrojovka Brno to win the match​.
Zbrojovka Brno shot 19 times, 5 on target, 14 off target. On the opposite side, Teplice shot 8 times, 4 on target, 4 off target.
Cards
Zbrojovka Brno didn't receive any yellow card. Talking about the opposition, Teplice received 2 yellow cards (T. Kucera and A. Hycka).
Match Timeline
W. M. Alli
(goal)
M. Sevcik
19'
M. Sevcik
(goal)
W. M. Alli
37'
A. Fousek
- sub ->
J. Hladik
75'
87'
S. Drame
- sub ->
D. Trubac
90'
L. Marecek
- sub ->
A. Gning
90'
L. Kodad
- sub ->
J. Shejbal
Standings
After this match, Zbrojovka Brno will have 14 points like Sparta Praha and Slovan Liberec to remain in the 5th place. On the opposite side, Teplice will have 10 points like Sigma Olomouc, Baník Ostrava and Slovácko to hold in the 12th place.
Next matches
In the next match in the Fortuna Liga, Zbrojovka Brno will host Sparta Praha on the 8th of October with a 16-5 head to head in favor of Sparta Praha (5 draws).
Teplice will host Pardubice on the 2nd of October with a 5-0 head to head stats in favor of Pardubice (0 draws).
Zbrojovka Brno – Formation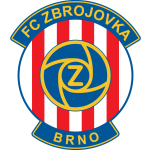 Zbrojovka Brno
Substitutes
Zbrojovka Brno started with a 4-2-3-1 line-up (4-2-3-1).
The manager Richard Dostalek decided to play with the following team: Martin Berkovec, Matěj Hrabina, Jakub Šural, Lukáš Endl, Róbert Matejov, Jiří Texl, Filip Souček, Wale Musa Alli, Michal Ševčík, Jan Hladík and Jakub Řezníček.
The home team had on the bench: Jan Sterba, Jakub Prichystal, Šimon Falta, Jan Hlavica, Adam Fousek, Jakub Šiman, Jakub Nečas and Filip Blecha.
Substitutions
Zbrojovka Brno made 2 changes: J. Texl for F. Blecha (75′) and J. Hladik for A. Fousek (75′).
Teplice – Formation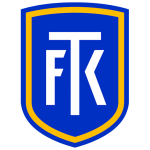 Teplice
Substitutes
Teplice started with a 3-4-1-2 line-up (3-4-1-2).
Jirí Jarosík played with: Filip Mucha, Tomas Vondrasek, Jan Knapík, Matěj Hybš, Alois Hycka, Tomas Kucera, Robert Jukl, Jan Shejbal, Daniel Trubač, Filip Žák and Abdallah Gning.
These were the players on the bench: Tomas Grigar, Dominik Prochazka, Jakub Kristan, Ladislav Kodad, Daniel Fila, Lukáš Mareček and Soufiane Dramé.
Substitutions
Teplice made 4 changes: F. Zak for D. Fila (77′), D. Trubac for S. Drame (87′), A. Gning for L. Marecek (90′) and J. Shejbal for L. Kodad (90′).
Results of the day
These are the results of the day in the Fortuna Liga.​