CESKé BUDEJOVICE. Sigma Olomouc was ultimately too strong for České Budějovice with the goal of D. Ventura (25′), J. Navratil (42′) and P. Zifcak (53′). České Budějovice lost this match even if it was superior in terms of ball possession (58%).
The match was played at the Fotbalový stadion Střelecký ostrov stadium in Ceské Budejovice on Saturday and it started at 4:00 pm local time. The referee was Miroslav Zelinka with the collaboration of Petr Antoníček and Jan Dohnálek. The 4th official was Lukas Raplik. The weather was cloudy. The temperature was cold at 11 degrees Celsius or 51.85 Fahrenheit. The humidity was 72%.​
Match Statistics​
Shots
6

Total

12

3

On Target

3

3

Off Target

9

0

Shots blocked

0
135

Attack

125

93

Dangerous attack

62

0

Ball safe​

0
0

Penalties

0

10

Corners

2
Fouls
1

Yellow Cards

0

0

Double Yellow

0

0

Red Card

0
Other
Ball possession
České Budějovice had a superior ball possession 58% while Sigma Olomouc was struggling with a 42% ball possession.
Attitude and shots
České Budějovice was more aggressive with 93 dangerous attacks and 6 shots of which 3 were on target. Nevertheless, Sigma Olomouc was able to find the solution to win this contest.​
České Budějovice shot 6 times, 3 on target, 3 off target. On the other side, Sigma Olomouc shot 12 times, 3 on target, 9 off target.
Cards
České Budějovice received 1 yellow card (B. Colic). Talking about the opposition, Sigma Olomouc didn't receive any yellow card.
Match Timeline
25'
D. Ventura
(goal)
R. Breite
42'
J. Navratil
(goal)
M. Chytil
M. Skoda
- sub ->
L. Cmelik
46'
53'
P. Zifcak
(goal)
J. Chvatal
65'
L. Gressak
- sub ->
A. Rusek
65'
J. Spacil
- sub ->
P. Zifcak
D. Broukal
- sub ->
P. Cavos
77'
D. Krch
- sub ->
P. Hellebrand
77'
84'
J. Slama
- sub ->
J. Chvatal
87'
T. Zlatohlavek
- sub ->
M. Chytil
87'
M. Kostal
- sub ->
R. Breite
Standings
After this match, České Budějovice will stay with 8 points to hold in the 13th place. On the opposite side, Sigma Olomouc will have 10 points like Baník Ostrava, Slovácko and Teplice to hold in the 9th place.
Next matches
In the next match in the Fortuna Liga, České Budějovice will play away against Baník Ostrava on the 1st of October with a 10-6 head to head stats in favor of Baník Ostrava (6 draws).
Sigma Olomouc will host Slavia Praha on the 8th of October with a 14-9 head to head record in favor of Slavia Praha (7 draws).
České Budějovice – Formation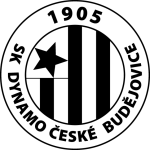 České Budějovice
Substitutes
České Budějovice started with a 4-2-3-1 line-up (4-2-3-1).
The manager Jozef Weber decided to play with the following team: Benjamin Čolić, Martin Králik, Lukáš Havel, Branislav Sluka, Patrik Hellebrand, Patrik Čavoš, Lukáš Čmelík, Jakub Grič, Roman Potočný and Tomáš Zajíc.
The home team had on the bench: Dávid Sípoš, Dávid Sípoš, David Broukal, Ondrej Coudek, Lukáš Skovajsa, Martin Sladký, Daniel Hais, Jakub Švec, Michal Škoda and David Krch.
Substitutions
České Budějovice made 4 changes: L. Cmelik for M. Skoda (46′), T. Zajic for D. Hais (64′), P. Cavos for D. Broukal (77′) and P. Hellebrand for D. Krch (77′).
Sigma Olomouc – Formation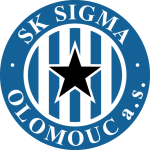 Sigma Olomouc
Substitutes
Sigma Olomouc started with a aggressive line-up (4-3-3).
Václav Jílek played with: Jakub Trefil, Juraj Chvátal, Lukas Vrastil, Vit Benes, Ondřej Zmrzlý, Radim Breite, Denis Ventura, Jan Navratil, Mojmir Chytil and Antonín Růsek, Pavel Zifcak.
The following players were sitting on the bench: Vilem Fendrich, Florent Poulolo, Lukáš Greššák, Tomas Zlatohlavek, Martin Košťál, Jakub Matoušek, Jiří Spáčil, Jiří Sláma, Jan Vodhanel and J. Šíp.
Substitutions
Sigma Olomouc made 5 changes: A. Rusek for L. Gressak (65′), P. Zifcak for J. Spacil (65′), J. Chvatal for J. Slama (84′), M. Chytil for T. Zlatohlavek (87′) and R. Breite for M. Kostal (87′).
Results of the day
These are the results of the day in the Fortuna Liga.​