HORSFORD. Club Brugge II comes back against Waasland-Beveren with an own goal from O. Otasowie 29′ and a goal on the D. Maderner 50′.
The match was played at the The Nest stadium in Horsford on Saturday and it started at 3:00 pm local time. The referee was Ken Vermeiren with the collaboration of Quentin Blaise and Nicolas Maszowez. The 4th official was Anthony Letellier. The weather was cloudy. The temperature was cold at 14.8 degrees Celsius or 58.64 Fahrenheit. The humidity was 60%.​
Match Statistics​
Shots
8

Total

14

3

On Target

10

5

Off Target

4

0

Shots blocked

0
78

Attack

106

48

Dangerous attack

90

108

Ball safe​

81
0

Penalties

0

4

Corners

6
Fouls
2

Yellow Cards

2

0

Double Yellow

0

0

Red Card

0
Other
Ball possession
None of the teams was particularly dominant in terms of ball possession. Club Brugge II was in possession of the ball for 48% of the time vs. Waasland-Beveren that controlled the ball for 52% of the time.
Attitude and shots
Waasland-Beveren was more aggressive with 90 dangerous attacks and 14 shots of which 10 were on target. Nonetheless, that was not enough Waasland-Beveren to win the match​.
Club Brugge II shot 8 times, 3 on target, 5 off target. On the other side, Waasland-Beveren shot 14 times, 10 on target, 4 off target.
Cards
Club Brugge II received 2 yellow cards (L. Mertens and R. Vermant). Regarding the opposition, Waasland-Beveren received 2 yellow cards (A. Vukotic and J. van Damme).
Match Timeline
C. Talbi
- sub ->
C. Sandra
46'
S. Homma
- sub ->
L. Audoor
46'
46'
J. Edmundsson
- sub ->
T. Barry
50'
D. Maderner
(goal)
J. Edmundsson
82'
S. Coopman
- sub ->
K. Hoggas
82'
D. Wuytens
- sub ->
A. Vukotic
D. De Roeve
- sub ->
L. Mertens
86'
Standings
After playing this contest, Club Brugge II will have 6 points like Standard Liège II to remain in the 9th place. On the other side, Waasland-Beveren will have 9 points like Lommel United and RWDM to hold in the 4th place.
Next matches
In the next match in the Waasland-Beveren will play away agasint Dender on the 7th of October with a 4-2 head to head record in favor of Waasland-Beveren (2 draws).
Club Brugge II – Formation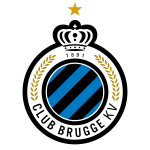 Club Brugge II
Substitutes
The manager Nicky Hayen decided to play with the following team: S. Lammens, M. Cuevas, K. Sabbe, J. Spileers, J. Ordoñez, O. Otasowie, L. Audoor, A. Engels, C. Sandra, L. Mertens and R. Vermant.
The home team had on the bench: S. Homma, C. Talbi, D. De Roeve, K. Vroman, J. Willems, Liam De Smet and S. Audoor.
Substitutions
Club Brugge II made 3 changes: C. Sandra for C. Talbi (46′), L. Audoor for S. Homma (46′) and L. Mertens for D. De Roeve (86′).
Waasland-Beveren – Formation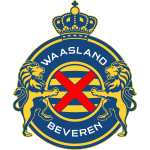 Waasland-Beveren
Substitutes
Wim De Decker played with: B. Reus, S. Bateau, A. Corryn, A. Vukotić, J. Mertens, Everton Luiz, J. Van Damme, K. Hoggas, Lucas Ribeiro Costa, D. Maderner and T. Barry.
The following players were sitting on the bench: J. Símun Edmundsson, D. Wuytens, S. Coopman, M. Fall, J. Brondeel, D. Tshimanga and T. Reyners.
Substitutions
Waasland-Beveren made 3 changes: T. Barry for J. Edmundsson (46′), K. Hoggas for S. Coopman (82′) and A. Vukotic for D. Wuytens (82′).
Results of the day
These are the results of the day in the First Division B.​