BRISTOL. Lincoln City prevails over Bristol Rovers 6-3 after playing a incredible match. Bristol Rovers was unquestionably better in terms of ball possession (64%).​
The match was played at the Memorial Stadium stadium in Bristol on Saturday and it started at 3:00 pm local time. The referee was Tom Nield with the support of Chris Husband and Christopher Wade. The 4th official was Kevin Howick. The weather was clear. The temperature was pleasant at 19.2 degrees Celsius or 66.54 Fahrenheit. The humidity was 54%.​
Match Statistics​
Shots
15

Total

12

8

On Target

9

7

Off Target

3

0

Shots blocked

0
116

Attack

64

66

Dangerous attack

27

0

Ball safe​

0
0

Penalties

1

9

Corners

5

1

Off Sides

1
Fouls
9

Total

10

2

Yellow Cards

0

0

Double Yellow

0

0

Red Card

0
Other
Ball possession
Bristol Rovers had a superior ball possession 64% while Lincoln City was struggling with a 36% ball possession.
Attitude and shots
Bristol Rovers had a more offensive attitude with 66 dangerous attacks and 15 shots of which 8 were on target. Nevertheless, Lincoln City managed to find the solution to win this match.​
Bristol Rovers shot 15 times, 8 on target, 7 off target. On the other side, Lincoln City shot 12 times, 9 on target, 3 off target.
Cards
Bristol Rovers received 2 yellow cards (A. Evans and S. Finley). On the other side, Lincoln City didn't receive any yellow card.
Match Timeline
46'
C. Vernam
- sub ->
J. Garrick
56'
J. Diamond
(goal)
L. Sorensen
61'
B. House
(goal)
M. Virtue-Thick
J. Marquis
- sub ->
H. Anderson
62'
P. Coutts
- sub ->
L. McCormick
62'
H. Saunders
- sub ->
T. Clarke
62'
A. Collins
(goal)
P. Coutts
65'
74'
A. Jackson
- sub ->
T. Oakley-Boothe
80'
T. Hopper
- sub ->
B. House
88'
J. Robson
- sub ->
J. Diamond
Standings
After playing this match, Bristol Rovers will stay with 8 points like Cheltenham Town and Forest Green Rovers to hold in the 21st place. On the other side, Lincoln City will have 13 points like Cambridge United to sit in the 8th place.
Next matches
In the next match in the League One, Bristol Rovers will host Bolton Wanderers on the 6th of May with a 2-0 head to head in favor of Bolton Wanderers (2 draws).
Lincoln City will host Shrewsbury Town on the 6th of May with a 7-4 head to head statistic in favor of Shrewsbury Town (8 draws).
Bristol Rovers – Formation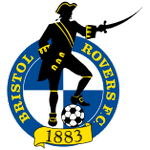 Bristol Rovers
Substitutes
Bristol Rovers started with a 3-5-2 line-up (3-5-2).
The manager Joey Barton decided to play with the following team: James Belshaw (5.7), Luca Hoole (6.7), Glenn Whelan (6.0), Lewis Gordon (6.5), Harry Anderson (5.7), Antony Evans (6.4), Sam Finley (6.6), Luke McCormick (6.1), Trevor Clarke (6.2), Aaron Collins (9.1) and Ryan Loft (7.2).
The home team had on the bench: Paul Coutts (7.1), Sylvester Jasper (6.4), A. Kilgour, Z. Westbrooke, A. Jaakkola, John Marquis (6.8) and Harvey Saunders (6.2).
Substitutions
Bristol Rovers made 4 changes: H. Anderson for J. Marquis (62′), L. McCormick for P. Coutts (62′), T. Clarke for H. Saunders (62′) and R. Loft for S. Jasper (77′).
Best player: Aaron Collins​
As per our analysis, the most impressive player for Bristol Rovers was Aaron Collins.
His rating is (9.1) with 2 goals, 27 passes (88% accurate) and 4 key passes. He was won 4 duels out of 9.
Lincoln City – Formation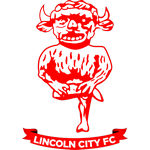 Lincoln City
Substitutes
Lincoln City started with a aggressive line-up (4-3-3).
Mark Kennedy played with: Carl Rushworth (6.1), Timothy Eyoma (6.4), Paudie O'Connor (6.8), Regan Poole (7.1), Sean Roughan (7.1), Tashan Oakley-Boothe (6.6), Matthew Virtue-Thick (7.4), Lasse Sørensen (7.0), Jordan Garrick (7.0), Ben House (8.2) and Jack Diamond (9.1).
The following players were sitting on the bench: Jamie Robson (6.4), M. Sanders, J. Davenport, Tom Hopper (6.4), Adam Jackson (6.8), Charles Vernam (6.4) and J. Wright.
Lincoln City could not rely on the presence of T. Hopper (injured).
Substitutions
Lincoln City made 4 changes: J. Garrick for C. Vernam (46′), T. Oakley-Boothe for A. Jackson (74′), B. House for T. Hopper (80′) and J. Diamond for J. Robson (88′).
Best player: Jack Diamond​
The player that probably impressed the most for Lincoln City was Jack Diamond.
His rating is (9.1) with 3 goals, 15 passes (46% accurate) and 1 key pass. He was won 5 duels out of 13. He performed 2 crosses.
Results of the day
These are the results of the day in the League One.​