VäRNAMO. Värnamo snatched a late win Varberg BoIS 1-0 after M. Antonsson scored just 1 goal (87′). Värnamo made the most of its superior ball possession (58%).
The match was played at the Finnvedsvallen stadium in Värnamo on Saturday and it started at 5:30 pm local time. The referee was Bojan Pandzic with the assistance of Per Rehnlund and Daniel Ekman. The 4th official was Rasmus Eriksson. The weather was cloudy. The temperature was cold at 13.9 degrees Celsius or 57.06 Fahrenheit. The humidity was 66%.​
Match Statistics​
Shots
8

Total

13

3

On Target

5

5

Off Target

8

0

Shots blocked

3
74

Attack

106

41

Dangerous attack

46

94

Ball safe​

79
0

Penalties

0

3

Corners

7

1

Off Sides

1
Fouls
12

Total

11

1

Yellow Cards

4

0

Double Yellow

0

0

Red Card

0
Other
Ball possession
Värnamo had a strong ball possession 58% while Varberg BoIS was struggling with a 42% ball possession.
Attitude and shots
Varberg BoIS was putting more pressure with 46 dangerous attacks and 13 shots of which 5 were on target. Anyway, Värnamo was capable to find the solution to win this match.​
Värnamo shot 8 times, 3 on target, 5 off target. Talking about the opposition, Varberg BoIS shot 13 times, 5 on target, 8 off target.
Cards
Värnamo received 1 yellow card (Wenderson). Regarding the opposition, Varberg BoIS received 4 yellow cards (A. Boman, I. Lushaku, L. Le Roux and O. Alfonsi).
Match Timeline
58'
A. Johansson
- sub ->
G. Mensah
71'
Eliton Júnior
- sub ->
Filipe Sissé
71'
D. Krasniqi
- sub ->
O. Alfonsi
W. Kenndal
- sub ->
H. Näsström
73'
M. Antonsson
(goal)
A. Magashy
87'
Standings
After playing this match, Värnamo will have 28 points to sit in the 10th place. On the opposite side, Varberg BoIS will stay with 24 points to hold in the 13th place.
Next matches
In the next match in the Allsvenskan, Värnamo will play away against GIF Sundsvall on the 19th of October with a 0-0 head to head statistic.
Varberg BoIS will host Elfsborg on the 19th of October with a 2-0 head to head statistic in favor of Elfsborg (3 draws).
Värnamo – Formation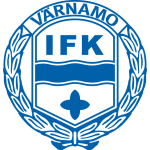 Värnamo
Substitutes
Värnamo started with a aggressive line-up (4-3-3).
The manager Kim Hellberg decided to play with the following team: Filipp Vojtekhnovich (7.9), Lamaur Neto (7.0), Bernardo Vilar (6.9), Victor Eriksson (7.2), Victor Larsson (6.5), Wenderson (6.8), Hampus Nasstrom (7.0), Abdussalam Magashy (6.7), Oscar Johansson (7.5), Marcus Antonsson (7.6) and Ajdin Zeljkovic (6.8).
The home team had on the bench: Robin Tihi (7.0), William Kenndal (6.8), David Edvardsson, Charlie Vindehall, Albin Lohikangas, Edvin Becirovic and Jonathan Rasheed.
Substitutions
Värnamo made 2 changes: Wenderson for R. Tihi (73′) and H. Näsström for W. Kenndal (73′).
Best player: Filipp Vojtekhnovich​
Following our analysis, the most impressive player for Värnamo was the goalkeeper: Filipp Vojtekhnovich. His rating is 7.90. He performed 5 saves.
Varberg BoIS – Formation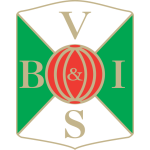 Varberg BoIS
Substitutes
Varberg BoIS started with a 4-2-3-1 line-up (4-2-3-1).
Joakim Persson played with: Fredrik Andersson (6.5), Gideon Mensah (7.0), Joakim Lindner (6.7), Tobias Carlsson (7.1), Anton Liljenback (7.3), Andre Boman (7.0), Luke Le Roux (7.3), Filipe Sissé (6.1), Oliver Alfonsi (7.0), Ismet Lushaku (6.7) and Robin Simovic (6.9).
These were the players on the bench: Stojan Lukić, Des Kunst, Joel Sundstrom, Eliton Junior (6.8), Oskar Sverrisson, Dion Krasniqi (6.8) and Eric Alexander Johansson (6.9).
Substitutions
Varberg BoIS made 3 changes: G. Mensah for A. Johansson (58′), Filipe Sissé for Eliton Júnior (71′) and O. Alfonsi for D. Krasniqi (71′).
Best player: Luke Le Roux​
The most impressive player for Varberg BoIS was Luke Le Roux.
His rating is (7.3) with 39 passes (71% accurate) and 1 key pass. He was won 3 duels out of 4. He performed 1 cross.
Results of the day
These are the results of the day in the Allsvenskan.​