EDINBURGH. Hibernian was capable to reverse the score against Aberdeen. It was Aberdeen to score first with a goal from Duk. Nevertheless, later Hibernian found the way to reverse the score scoring 3 consecutive goals with M. Boyle (45′), J. Campbell (63′) and J. Campbell (73′). Hibernian was surely superior in terms of ball possession (65%) and that was among the factors of its victory.​
The match was played at the Easter Road Stadium stadium in Edinburgh on Saturday and it started at 3:00 pm local time. The referee was David Dickinson with the assistance of Frank Connor and John McCrossan. The 4th official was Dan McFarlane. The weather was cloudy. The temperature was cold at 13.8 degrees Celsius or 56.84 Fahrenheit. The humidity was 60%.​
Match Statistics​
Ball possession
Hibernian had a strong ball possession 65% while Aberdeen was struggling with a 35% ball possession.
Attitude and shots
Hibernian was more pushing with 85 dangerous attacks and 24 shots of which 9 were on target. This is one of the reasons why Hibernian won the match​.
Hibernian shot 24 times, 9 on target, 15 off target. On the other side, Aberdeen shot 5 times, 1 on target, 4 off target.
Cards
Hibernian received 2 yellow cards (N. Kenneh and J. Doyle-Hayes). Talking about the opposition, Aberdeen received 5 yellow cards (A. Stewart, L. Scales, B. Miovski, J. Hayes and R. McCrorie).
Also, Aberdeen didn't finish the match with 11 players after L. Scales (Aberdeen) was sent off after receiving a second yellow card (44′).
Match Timeline
55'
J. MacKenzie
- sub ->
H. Coulson
J. Doyle-Hayes
- sub ->
N. Kenneh
60'
J. Campbell
(goal)
C. Cadden
63'
J. Tavares
- sub ->
T. Youan
72'
J. Campbell
(goal)
M. Kukharevych
73'
78'
M. Watkins
- sub ->
J. Richardson
78'
S. Morris
- sub ->
V. Besuijen
E. Henderson
- sub ->
J. Campbell
85'
M. Bojang
- sub ->
M. Kukharevych
85'
Standings
After playing this match, Hibernian will have 11 points to remain in the 4th place. On the opposite side, Aberdeen will stay with 10 points like Hearts and Motherwell to sit in the 5th place.
Next matches
In the next match in the Premiership, Hibernian will play away against Hearts on the 2nd of January with a 21-11 head to head in favor of Hearts (16 draws).
Aberdeen will host Ross County on the 2nd of January with a 15-9 head to head statistic in favor of Aberdeen (5 draws).
Hibernian – Formation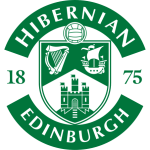 Hibernian
Substitutes
Hibernian started with a 4-2-3-1 line-up (4-2-3-1).
The manager Lee Johnson decided to play with the following team: David Marshall (6.6), Christopher Cadden (7.8), Ryan Porteous (7.2), Paul Hanlon (6.9), Marijan Čabraja (7.1), Joe Newell (8.3), Nohan Kenneh (6.8), Martin Boyle (6.7), Josh Campbell (8.1), Thody Elie Youan (6.7) and Mykola Kukharevych (7.1).
The home team had on the bench: Ryan Schofield, Lewis Stevenson, Darren McGregor, Lewis Miller, William Fish, Jake Doyle Hayes (6.5), Jair Tavares (6.4), Ewan Henderson and Momodou Bojang.
Substitutions
Hibernian made 4 changes: N. Kenneh for J. Doyle-Hayes (60′), T. Youan for J. Tavares (72′), J. Campbell for E. Henderson (85′) and M. Kukharevych for M. Bojang (85′).
Best player: Joe Newell​
As per our analysis, the most impressive player for Hibernian was Joe Newell even if he didn't score any goal.
His rating is (8.3) with 42 passes (85% accurate) and 4 key passes. He was won 6 duels out of 12. He performed 7 crosses.
Aberdeen – Formation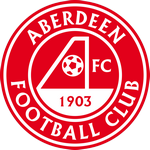 Aberdeen
Substitutes
Aberdeen started with a conservative line-up (4-4-2).
Jim Goodwin played with: Kelle Roos (6.7), Jayden Richardson (7.0), Anthony Stewart (6.5), Liam Scales (5.4), Hayden Coulson (7.3), Vicente Besuijen (6.2), Ylber Ramadani (6.3), Ross McCrorie (6.8), Jonny Hayes (6.4), Bojan Miovski (5.9) and Duk (7.3).
They had on the bench: Joe Lewis, Jack Mackenzie (6.5), Dante Polvara (6.6), Ryan Duncan, Matthew Kennedy, Jack Milne, Christian Ramirez, Marley Watkins (6.4) and Shayden Morris (6.2).
Aberdeen could not rely on the presence of J. MacKenzie (injured).
Substitutions
Aberdeen made 4 changes: Duk for D. Polvara (45′), H. Coulson for J. MacKenzie (55′), V. Besuijen for S. Morris (78′) and J. Richardson for M. Watkins (78′).
Best player: Hayden Coulson​
The player that probably impressed the most for Aberdeen was Hayden Coulson.
His rating is (7.3) with 12 passes (66% accurate) and 1 key pass. He was won 4 duels out of 5. He performed 2 crosses.
Results of the day
These are the results of the day in the Premiership.​