https://www.youtube.com/watch?v=arJyJ5iz08E
PORTO. Boavista conquered Sporting CP to win 2-1. B. Lourenco was the star player for his team after scoring 2 goals. It was Boavista to strike first with a goal of B. Lourenco at the 45′. Then it was a goal in the 56′ minute to make things even for 1-1. Eventually, B. Lourenco gave the win to Boavista in the 83′ minute with a penalty scoring a double. Sporting CP was vastly better in terms of ball possession (73%).​
The match was played at the Estádio do Bessa Século XXI stadium in Porto on Saturday and it started at 8:30 pm local time. The referee was João Pedro Silva Pinheiro with the help of Bruno Miguel Alves Jesus and Luciano António Gomes Maia. The 4th official was Vitor Jorge Fernandes Ferreira. The weather was clear. The temperature was pleasant at 24.1 degrees Celsius or 75.29 Fahrenheit. The humidity was 72%.​
Match Statistics​
Shots
6

Total

15

3

On Target

3

3

Off Target

12

0

Shots blocked

2
53

Attack

142

29

Dangerous attack

73

70

Ball safe​

73
1

Penalties

0

4

Corners

9

2

Off Sides

3
Fouls
11

Total

5

3

Yellow Cards

1

0

Double Yellow

0

0

Red Card

0
Other
Ball possession
Sporting CP had a superior ball possession 73% while Boavista was struggling with a 27% ball possession.
Attitude and shots
Sporting CP had a more offensive attitude with 73 dangerous attacks and 15 shots of which 3 were on target. Anyway, Boavista succeeded in find the solution to win this match.​
Boavista shot 6 times, 3 on target, 3 off target. On the other side, Sporting CP shot 15 times, 3 on target, 12 off target.
Cards
Boavista received 3 yellow cards (R. Abascal, S. Perez and P. Malheiro). On the other side, Sporting CP received 1 yellow card (Pedro Goncalves).
Match Timeline
B. Lourenco
(goal)
K. Gorre
45'
56'
M. Edwards
(goal)
N. Santos
R. Mangas
- sub ->
R. Abascal
67'
71'
R. Esgaio
- sub ->
S. Coates
75'
Paulinho
- sub ->
N. Santos
75'
Arthur Gomes
- sub ->
Trincao
M. Tavares
- sub ->
R. Bozenik
76'
86'
Rochinha
- sub ->
H. Morita
I. Camara
- sub ->
B. Lourenco
90'
Standings
After playing this match, Boavista will have 15 points like Portimonense to sit in the 5th place. Regarding the opposition, Sporting CP will stay with 10 points to hold in the 8th place.
Next matches
In the next match in the Liga Portugal, Boavista will play away against Famalicão on the 2nd of October with a 2-2 head to head statistic.
Sporting CP will play away agasint Santa Clara on the 8th of October with a 7-1 head to head stats in favor of Sporting CP (0 draws).
Boavista – Formation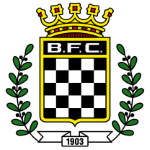 Boavista
Substitutes
Boavista adopted the 3-4-2-1 line-up (3-4-2-1).
The manager Armando Gonçalves Teixeira decided to play with the following team: César Dutra (6.8), Reggie Cannon (7.0), Vincent Sasso (6.9), Rodrigo Abascal (6.8), Pedro Malheiro (6.8), Sebastián Pérez (6.8), Gaius Makouta (6.6), Bruno (6.8), Bruno Lourenço (8.4), Kenji Gorré (7.7) and Róbert Boženík (7.0).
The home team had on the bench: Ricardo Mangas (6.8), Salvador Agra (6.2), I. Camará, Martim Tavares (6.8), Rafael Bracali, Robson Reis, M. Watai, Luís Santos and I. Vukotić.
Substitutions
Boavista made 5 changes: R. Abascal for R. Mangas (67′), K. Gorre for S. Agra (67′), R. Bozenik for M. Tavares (76′), B. Lourenco for I. Camara (90′) and S. Perez for R. Reis (90′).
Best player: Bruno Lourenço​
Following our analysis, the most impressive player for Boavista was Bruno Lourenço.
His rating is (8.4) with 2 goals, 19 passes (68% accurate) and 1 key pass. He was won 5 duels out of 10. He hit the woodwork once times.
Sporting CP – Formation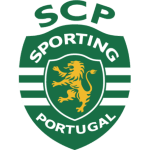 Sporting CP
Substitutes
Also Sporting CP adopted the 3-4-2-1 line-up (3-4-2-1).
Ruben Filipe Marques Amorim played with: Antonio Adán (6.2), Gonçalo Inácio (6.6), Sebastián Coates (6.8), Matheus Reis (6.4), Pedro Porro (6.2), Hidemasa Morita (7.0), Manuel Ugarte (7.8), Nuno Santos (7.1), Francisco Trincão (6.8), Pedro Gonçalves (6.7) and Marcus Edwards (7.3).
These were the players on the bench: Ricardo Esgaio (5.8), Paulinho (6.2), José Martínez, André Paulo, S. Alexandropoulos, F. Israel, Arthur Gomes (6.3), Flávio Nazinho and Rochinha.
Sporting CP could not rely on the presence of R. Esgaio (injured).
Substitutions
Sporting CP made 4 changes: S. Coates for R. Esgaio (71′), N. Santos for Paulinho (75′), Trincao for Arthur Gomes (75′) and H. Morita for Rochinha (86′).
Best player: Manuel Ugarte​
The player that probably impressed the most for Sporting CP was Manuel Ugarte.
His rating is (7.8) with 85 passes (94% accurate) and 0 key passes. He was won 12 duels out of 14.
Results of the day
These are the results of the day in the Liga Portugal.​