https://www.youtube.com/watch?v=8XdV1dCL-jg
BARCELOS. Gil Vicente manages to recover against Rio Ave with a goal on the Guga 45′ and a goal on the Aziz 71′. Gil Vicente was vastly better in terms of ball possession (63%)​
The match was played at the Estádio Cidade de Barcelos stadium in Barcelos on Saturday and it started at 3:30 pm local time. The referee was João António Ferreira Gonçalves with the help of Nélson Filipe Vila Pereira and Hugo Marques. The 4th official was João Pedro Costa Teixeira Afonso. The weather was cloudy. The temperature was hot at 27.8 degrees Celsius or 82.06 Fahrenheit. The humidity was 44%.​
Match Statistics​
Shots
19

Total

8

6

On Target

5

13

Off Target

3

4

Shots blocked

0
117

Attack

65

65

Dangerous attack

20

68

Ball safe​

79
0

Penalties

0

7

Corners

4
Fouls
13

Total

17

4

Yellow Cards

6

0

Double Yellow

1

1

Red Card

1
Other
Ball possession
Gil Vicente was in firm control of the ball 63% while Rio Ave was struggling with a 37% ball possession.
Attitude and shots
Gil Vicente was more aggressive with 65 dangerous attacks and 19 shots of which 6 were on target. However, that was not enough Gil Vicente to win the match​.
Gil Vicente shot 19 times, 6 on target, 13 off target. On the other side, Rio Ave shot 8 times, 5 on target, 3 off target.
Cards
Gil Vicente received 4 yellow cards (J. Boselli, Ferrugem, K. Villodres and Murilo). Regarding the opposition, Rio Ave received 5 yellow cards (Aziz, Guga, Costinha, Fabio Ronaldo and P. Amaral).
Also, Rio Ave didn't finish the match with 11 players after Guga (Rio Ave) was sent off after receiving a second yellow card (83′).
Match Timeline
37'
P. William
- sub ->
S. Aderlan
K. Villodres
- sub ->
J. Boselli
46'
57'
Fabio Ronaldo
- sub ->
E. Boateng
M. Bueno
- sub ->
Pedro Tiba
68'
71'
V. Gomes
- sub ->
A. Oudrhiri
E. Santana
- sub ->
K. Fujimoto
77'
G. Aburjania
- sub ->
D. Veiga
87'
Standings
After playing this match, Gil Vicente will have 9 points like Vitória SC to hold in the 10th place. On the opposite side, Rio Ave will have 6 points to hold in the 13th place.
Next matches
In the next match in the Liga Portugal, Gil Vicente will host Estoril on the 7th of October with a 2-1 head to head record in favor of Estoril (5 draws).
Rio Ave will play away agasint Benfica on the 8th of October with a 26-1 head to head record in favor of Benfica (5 draws).
Gil Vicente – Formation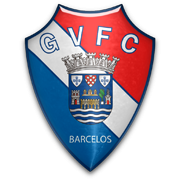 Gil Vicente
Substitutes
Gil Vicente started with a 4-2-3-1 line-up (4-2-3-1).
The manager Ivo Ricardo Abreu Vieira decided to play with the following team: Andrew (6.7), Danilo Filipe Melo Veiga (7.1), Lucas Cunha (6.8), Tomás Araújo (7.3), Adrián Marín (6.6), Vítor Carvalho (7.3), Pedro Tiba (7.1), Mizuki Arai (7.0), Kanya Fujimoto (6.8), Juan Manuel Boselli (5.9) and Fran Navarro (6.8).
The home team had on the bench: Henrique Gomes, Rúben Fernandes, Murilo de Souza (7.1), Giorgi Aburjania (6.9), Kevin Villodres (7.6), Matheus Bueno (7.1), Élder Santana (6.2), Emmanuel Hackman and Brian Araújo.
Substitutions
Gil Vicente made 5 changes: J. Boselli for K. Villodres (46′), M. Arai for Murilo (67′), Pedro Tiba for M. Bueno (68′), K. Fujimoto for E. Santana (77′) and D. Veiga for G. Aburjania (87′).
Best player: Kevin Villodres​
As per our analysis, the most impressive player for Gil Vicente was Kevin Villodres.
His rating is (7.6) with 15 passes (80% accurate) and 3 key passes. He was won 4 duels out of 7. He performed 7 crosses.
His performance was remarkable also because he started the match from the bench before entering the filed in the 46′.
Rio Ave – Formation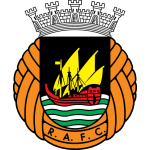 Rio Ave
Substitutes
Rio Ave started with an extremely aggressive line-up (3-4-3).
Luís Carlos Batalha Freire played with: Jhonatan (7.2), Josué Sá (6.9), Aderllan Santos (6.6), Pedro Amaral (6.7), Costinha (7.5), Amine Oudrhiri (6.4), Gonçalo Rodrigues (7.0), Paulo Vitor (6.2), Miguel Baeza (7.3), Aziz (7.0) and Emmanuel Boateng (6.9).
These were the players on the bench: Magrão, Andreas Samaris, Patrick William (6.3), Fábio Ronaldo (6.3), Vítor Gomes (6.4), Leonardo Ruiz, Joca Fernandes, João Ferreira and Ukra (6.9).
Rio Ave could not rely on the presence of P. William (injured).
Substitutions
Rio Ave made 5 changes: S. Aderlan for P. William (37′), E. Boateng for Fabio Ronaldo (57′), V. Paulo for Ukra (67′), Josue Sa for Ukra (69′) and A. Oudrhiri for V. Gomes (71′).
Best player: Costinha​
As per our analysis, the most impressive player for Rio Ave was Costinha.
His rating is (7.5) with 21 passes (71% accurate) and 1 key pass. He was won 12 duels out of 18.
Results of the day
These are the results of the day in the Liga Portugal.​