SKIEN. Odd beats HamKam 2-0 after M. Jevtovic scores 2 goals.
The match was played at the Skagerak Arena stadium in Skien on Saturday and it started at 6:00 pm local time. The referee was Kristoffer Hagenes with the support of Anders Olav Dale and Christer Solheim Jørgensen. The 4th official was Herman Leiulfsrud Aass. The weather was cloudy. The temperature was cold at 14.6 degrees Celsius or 58.23 Fahrenheit. The humidity was 71%.​
Match Statistics​
Ball possession
There was not much difference in terms of ball possession. Odd was in possession of the ball for 53% of the time vs. HamKam that controlled the ball for 47% of the time.
Attitude and shots
HamKam was more pushing with 70 dangerous attacks and 8 shots of which 0 were on target. Anyway, Odd succeeded in find the solution to win this match.​
Odd shot 10 times, 3 on target, 7 off target. On the opposite side, HamKam shot 8 times, 0 on target, 8 off target.
Cards
Odd didn't receive any yellow card. On the opposite side, HamKam received 2 yellow cards (H. Kurucay and V. Kongsro).
Match Timeline
55'
P. Kirkevold
- sub ->
V. Lind
56'
E. Sildnes
- sub ->
R. Hassan
72'
M. Pedersen
- sub ->
J. Enkerud
J. Baccay
- sub ->
M. Jevtovic
90'
J. Baccay
- sub ->
M. Jevtovic
90'
Standings
After playing this match, Odd will have 33 points to sit in the 6th place. Regarding the opposition, HamKam will stay with 23 points to remain in the 13th place.
Next matches
In the next match in the Eliteserien, Odd will play away against Viking on the 13th of November with a 14-11 head to head record in favor of Viking (7 draws).
HamKam will play away agasint Lillestrøm on the 13th of November with a 6-0 head to head in favor of Lillestrøm (2 draws).
Odd – Formation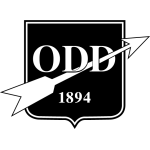 Odd
Substitutes
Odd started with a christmas tree line-up (4-3-2-1).
The manager Pal Arne Johansen decided to play with the following team: Leopold Wahlstedt (7.2), Espen Ruud (7.6), Odin Luras Bjortuft (7.1), Steffen Hagen (7.1), Gilli Rólantsson (7.0), Filip Rønningen Jørgensen (7.3), Solomon Owusu (7.5), Vebjørn Hoff (8.3), Conrad Wallem (7.4), Milan Jevtović (7.9) and Mikael Ingebrigtsen (6.5).
The home team had on the bench: Peder Nygaard Klausen, Josef Baccay, Ivan Mesík, Dennis Gjengaar (6.8), Jesper Svenungsen Skau, Thomas Rekdal, Syver Aas, Philipp Zulechner and Abel Stensrud.
Substitutions
Odd made 3 changes: M. Jevtovic for J. Baccay (90′), M. Jevtovic for J. Baccay (90′) and V. Hoff for T. Rekdal (90′).
Best player: Vebjørn Hoff​
Following our analysis, the most impressive player for Odd was Vebjørn Hoff even if he didn't score any goal.
His rating is (8.3) with 58 passes (79% accurate) and 0 key passes. He was won 12 duels out of 13. He performed 1 cross.
HamKam – Formation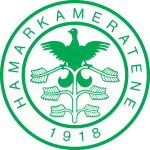 HamKam
Substitutes
HamKam started with an extremely aggressive line-up (3-4-3).
Jakob Michelsen played with: Nicholas Hagen (6.4), Halvor Rodolen Opsahl (7.1), Hassan Kurucay (7.1), Fernán Faerron (6.6), Amin Nouri (6.4), Morten Bjorlo (7.2), Fredrik Sjolstad (6.5), Vegard Kongsro (6.8), Rilwan Hassan (6.8), Jonas Enkerud (6.7) and Jibril Abubakar (6.5).
These were the players on the bench: Lars Jendal, Vetle Skjaervik, Emil Sildnes (6.4), Clement Bayiha, Benjamin Thoresen Faraas, Aleksander Melgalvis, Eduards Daskevics, Pål Alexander Kirkevold (6.2) and Marcus Pedersen (6.6).
Substitutions
HamKam made 3 changes: V. Lind for P. Kirkevold (55′), R. Hassan for E. Sildnes (56′) and J. Enkerud for M. Pedersen (72′).
Best player: Morten Bjorlo​
As per our analysis, the most impressive player for HamKam was Morten Bjorlo.
His rating is (7.2) with 45 passes (77% accurate) and 4 key passes. He was won 4 duels out of 6. He performed 5 crosses.
Results of the day
These are the results of the day in the Eliteserien.​