BOLOGNA. Empoli overcomes Bologna 1-0 after F. Bandinelli scored just 1 goal (75′). Bologna lost this match even if it was better in terms of ball possession (60%).
The match was played at the Stadio Renato Dall'Ara stadium in Bologna on Saturday and it started at 3:00 pm local time. The referee was Manuel Volpi with the help of Francesca Di Monte and Gaetano Massara. The 4th official was Marco Piccinini. The weather was cloudy. The temperature was pleasant at 16.9 degrees Celsius or 62.44 Fahrenheit. The humidity was 61%.​
Match Statistics​
Ball possession
Bologna had a superior ball possession 60% while Empoli was struggling with a 40% ball possession.
Attitude and shots
Bologna was more pushing with 48 dangerous attacks and 18 shots of which 6 were on target. Even so, Empoli was able to find the solution to win this contest.​
Bologna shot 18 times, 6 on target, 12 off target. Talking about the opposition, Empoli shot 12 times, 5 on target, 7 off target.
Cards
Bologna received 2 yellow cards (D. Kasius and N. Dominguez). On the other side, Empoli received 3 yellow cards (A. Grassi, L. Henderson and J. Fazzini).
Match Timeline
N. Dominguez
- sub ->
R. Soriano
57'
D. Kasius
- sub ->
L. De Silvestri
57'
58'
N. Cambiaghi
- sub ->
M. Satriano
65'
L. Henderson
- sub ->
N. Bajrami
65'
A. Grassi
- sub ->
R. Marin
M. Aebischer
- sub ->
G. Medel
79'
E. Vignato
- sub ->
J. Schouten
79'
79'
J. Fazzini
- sub ->
F. Bandinelli
J. Zirkzee
- sub ->
R. Orsolini
88'
Standings
After this encounter, Bologna will stay with 6 points like Fiorentina and Lecce to hold in the 16th place. Regarding the opposition, Empoli will have 7 points like Salernitana to hold in the 13th place.
Next matches
In the next match in the Serie A, Bologna will play away against Napoli on the 16th of October with a 19-7 head to head record in favor of Napoli (4 draws).
Empoli will host Milan on the 1st of October with a 9-2 head to head statistic in favor of Milan (5 draws).
Bologna – Formation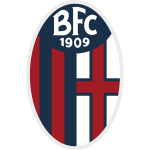 Bologna
Substitutes
Bologna started with a 4-2-3-1 line-up (4-2-3-1).
The manager Thiago Motta decided to play with the following team: Łukasz Skorupski (6.7), Lorenzo De Silvestri (7.1), Stefan Posch (7.1), Jhon Lucumi (7.3), Andrea Cambiaso (6.6), Gary Medel (6.8), Jerdy Schouten (6.5), Riccardo Orsolini (5.8), Roberto Soriano (6.6), Musa Barrow (7.8) and Marko Arnautović (6.5).
The home team had on the bench: Joshua Zirkzee (6.4), Nicola Bagnolini, Francesco Bardi, Emanuel Vignato (6.5), Lewis Ferguson, Denso Kasius (6.1), Nikola Moro, Kevin Bonifazi, Charalampos Lykogiannis, Nicolás Domínguez (7.1), Michel Aebischer (6.4) and Joaquín Sosa.
Substitutions
Bologna made 5 changes: R. Soriano for N. Dominguez (57′), L. De Silvestri for D. Kasius (57′), G. Medel for M. Aebischer (79′), J. Schouten for E. Vignato (79′) and R. Orsolini for J. Zirkzee (88′).
Best player: Musa Barrow​
The player that probably impressed the most for Bologna was Musa Barrow.
His rating is (7.8) with 32 passes (78% accurate) and 3 key passes. He was won 3 duels out of 5. He performed 5 crosses.
Empoli – Formation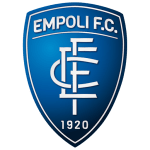 Empoli
Substitutes
Empoli started with a 4-3-1-2 line-up (4-3-1-2).
Paolo Zanetti played with: Guglielmo Vicario (7.4), Petar Stojanović (6.9), Ardian Ismajli (7.4), Sebastiano Luperto (7.4), Fabiano Parisi (7.2), Nicolas Haas (6.8), Răzvan Marin (7.1), Filippo Bandinelli (8.3), Nedim Bajrami (6.3), Martín Satriano (6.6) and Sam Lammers (6.3).
They had on the bench: Marko Pjaca (6.7), Sebastian Walukiewicz, Nicolò Cambiaghi (7.2), Emmanuel Ekong, Liam Henderson (6.8), Duccio Degli Innocenti, Liberato Cacace, Samir Ujkani, Koni De Winter, Samuele Perisan, Alberto Grassi (6.4) and Jacopo Fazzini (6.4).
Substitutions
Empoli made 5 changes: M. Satriano for N. Cambiaghi (58′), N. Bajrami for L. Henderson (65′), R. Marin for A. Grassi (65′), F. Bandinelli for J. Fazzini (79′) and N. Haas for M. Pjaca (79′).
Best player: Filippo Bandinelli​
As per our analysis, the most impressive player for Empoli was Filippo Bandinelli.
His rating is (8.3) with 1 goal, 21 passes (61% accurate) and 3 key passes. He was won 5 duels out of 11. He performed 7 crosses.
Results of the day
These are the results of the day in the Serie A.​