VILLENEUVE D'ASCQ. Lille conquered Toulouse to win 2-1. It was Lille to strike first with an early goal of J. David at the 5′. Then it was a goal in the 48′ minute to make things even for 1-1. Eventually, A. Ounas gave the win to Lille in the 53′ minute with a goal.
The match was played at the Stade Pierre-Mauroy stadium in Villeneuve d'Ascq on Saturday and it started at 9:00 pm local time. The referee was Pierre Gaillouste assisted by Julien Aube and Cédric Favre. The 4th official was Alexandre Perreau Niel.
Match Statistics​
Ball possession
Toulouse had a superior ball possession 55% while Lille was struggling with a 45% ball possession.
Attitude and shots
Toulouse was more aggressive with 53 dangerous attacks and 15 shots of which 5 were on target. Notwithstanding, Lille succeeded in find the solution to win this match.​
Lille shot 10 times, 4 on target, 6 off target. On the opposite side, Toulouse shot 15 times, 5 on target, 10 off target.
Cards
Lille received 2 yellow cards (J. Fonte and B. Diakite). Regarding the opposition, Toulouse didn't receive any yellow card.
Match Timeline
48'
F. Chaibi
(goal)
T. Dallinga
J. Martin
- sub ->
A. Gomes
60'
76'
V. Birmancevic
- sub ->
I. Sylla
76'
A. Onaiwu
- sub ->
T. Dallinga
A. Virginius
- sub ->
A. Ounas
78'
82'
K. Keben
- sub ->
M. Desler
Standings
After playing this match, Lille will have 13 points like Olympique Lyonnais to remain in the 6th place. Talking about the opposition, Toulouse will stay with 8 points like Nice to remain in the 12th place.
Next matches
In the next match in the Ligue 1, Lille will play away against Lorient on the 2nd of October with a 13-8 head to head record in favor of Lille (7 draws).
Toulouse will host Montpellier on the 2nd of October with a 11-7 head to head stats in favor of Montpellier (6 draws).
Lille – Formation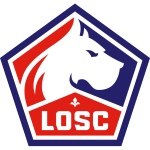 Lille
Substitutes
Lille started with a 4-2-3-1 line-up (4-2-3-1).
The manager Paulo Alexandre Rodrigues Fonseca decided to play with the following team: Lucas Chevalier (7.3), Bafodé Diakité (6.8), José Fonte (6.3), Leny Yoro (7.3), Ismaily (7.0), Benjamin André (7.6), André Gomes (6.3), Adam Ounas (7.8), Angel Gomes (6.9), Jonathan Bamba (7.7) and Jonathan David (7.1).
The home team had on the bench: Gabriel Gudmundsson, Adam Jakubech, Mohamed Bayo (6.2), Carlos Baleba, Jonas Martin (6.5), Alexsandro Ribeiro, Akim Zedadka, Léo Jardim and Alan Virginius (6.6).
Substitutions
Lille made 3 changes: A. Gomes for J. Martin (60′), A. Ounas for A. Virginius (78′) and J. David for M. Bayo (86′).
Best player: Adam Ounas​
As per our analysis, the most impressive player for Lille was Adam Ounas.
His rating is (7.8) with 1 goal, 25 passes (72% accurate) and 2 key passes. He was won 9 duels out of 18. He performed 1 cross.
Toulouse – Formation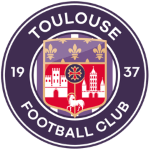 Toulouse
Substitutes
Toulouse started with a 5-4-1 line-up (5-4-1).
Philippe Montanier played with: Maxime Dupé (6.3), Mikkel Desler (7.0), Anthony Rouault (7.2), Rasmus Nicolaisen (6.8), Moussa Diarra (7.0), Issiaga Sylla (5.3), Zakaria Aboukhlal (6.5), Stijn Spierings (7.4), Branco Van den Boomen (7.7), Fares Chaibi (7.1) and Thijs Dallinga (7.9).
They had on the bench: Kjetil Haug, Kévin Keben Biakolo (6.6), Denis Genreau, Ado Onaiwu (6.4), Veljko Birmančević (6.4), Brecht Dejaegere, Logan Costa, Christian Mawissa Elebi and Yanis Begraoui.
Substitutions
Toulouse made 3 changes: I. Sylla for V. Birmancevic (76′), T. Dallinga for A. Onaiwu (76′) and M. Desler for K. Keben (82′).
Best player: Thijs Dallinga​
Following our analysis, the most impressive player for Toulouse was Thijs Dallinga.
His rating is (7.9) with 20 passes (50% accurate) and 4 key passes. He was won 9 duels out of 15. He performed 4 crosses.
Results of the day
These are the results of the day in the Ligue 1.​