ALTACH. Austria Klagenfurt had a easy win over Rheindorf Altach. The hero of the match was M. Pink who scored in the 45th, 51st and 78th minute. It was Rheindorf Altach to score first with a goal from A. Tibidi. However, later Austria Klagenfurt found the way to turn the tables scoring 4 consecutive goals with M. Pink (45′), M. Pink (51′), M. Pink (78′) and S. Bonnah (90′).
The match was played at the CASHPOINT Arena stadium in Altach. The referee was Julian Weinberger who was helped by Sebastian Gruber and Stefan Pichler. The 4th official was Florian Jandl. The weather was cloudy. The temperature was cold at 10.4 degrees Celsius or 50.74 Fahrenheit. The humidity was 77%.​
Match Statistics​
Shots
8

Total

17

3

On Target

9

5

Off Target

8

0

Shots blocked

1
94

Attack

114

35

Dangerous attack

53

86

Ball safe​

76
0

Penalties

0

2

Corners

7

2

Off Sides

4
Fouls
18

Total

9

2

Yellow Cards

1

0

Double Yellow

0

0

Red Card

0
Other
Ball possession
No teams had a vastly superior advantage in terms of ball possession. Rheindorf Altach was in possession of the ball for 49% of the time vs. Austria Klagenfurt that controlled the ball for 51% of the time.
Attitude and shots
Austria Klagenfurt had a more offensive attitude with 53 dangerous attacks and 17 shots of which 9 were on target. This is one of the reasons why Austria Klagenfurt won the contest.​
Rheindorf Altach shot 8 times, 3 on target, 5 off target. Talking about the opposition, Austria Klagenfurt shot 17 times, 9 on target, 8 off target.
Cards
Rheindorf Altach received 2 yellow cards (M. Thurnwald and P. Ndiaye). Regarding the opposition, Austria Klagenfurt received 1 yellow card (N. Wimmer).
Match Timeline
M. Thurnwald
- sub ->
S. Aigner
46'
P. Ndiaye
- sub ->
E. Schreiner
50'
A. Nuhiu
- sub ->
A. Tibidi
61'
C. Bukta
- sub ->
J. Jurcec
61'
69'
S. Bonnah
- sub ->
S. Karweina
69'
F. Jaritz
- sub ->
F. Rieder
F. Amankwah
- sub ->
L. Gugganig
74'
88'
N. Djoric
- sub ->
A. Irving
90'
J. Arweiler
- sub ->
M. Pink
Standings
After playing this match, Rheindorf Altach will stay with 5 points like Ried to sit in the 12th place. On the other side, Austria Klagenfurt will have 11 points like Wolfsberger AC and Wattens to sit in the 7th place.
Next matches
In the next match in the Admiral Bundesliga, Rheindorf Altach will host Salzburg on the 8th of October with a 25-5 head to head statistic in favor of Salzburg (7 draws).
Austria Klagenfurt will host Austria Lustenau on the 8th of October with a 0-0 head to head statistic.
Rheindorf Altach – Formation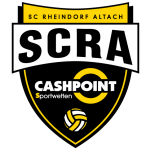 Rheindorf Altach
Substitutes
Rheindorf Altach started with a 5-3-2 line-up (5-3-2).
The manager Miroslav Klose decided to play with the following team: Jakob Odehnal (6.2), Sebastian Aigner (6.8), Lukas Gugganig (6.8), Jan Zwischenbrugger (6.1), Nosa Iyobosa Edokpolor (6.3), Emanuel Schreiner (6.2), Jan Jurčec (6.1), Lukas Jäger (6.4), Bakary Nimaga (7.4), Noah Bischof (6.7) and Alexis Tibidi (7.4).
The home team had on the bench: Tino Casali, Pape Alioune Ndiaye (6.1), Manuel Thurnwald (6.1), Forson Amankwah (6.7), Amir Abdijanović, Atdhe Nuhiu (6.4) and Csaba Bukta (6.5).
Rheindorf Altach could not rely on the presence of P. Ndiaye (injured).
Substitutions
Rheindorf Altach made 5 changes: S. Aigner for M. Thurnwald (46′), E. Schreiner for P. Ndiaye (50′), A. Tibidi for A. Nuhiu (61′), J. Jurcec for C. Bukta (61′) and L. Gugganig for F. Amankwah (74′).
Best player: Bakary Nimaga​
As per our analysis, the most impressive player for Rheindorf Altach was Bakary Nimaga.
His rating is (7.4) with 50 passes (78% accurate) and 1 key pass. He was won 7 duels out of 12.
Austria Klagenfurt – Formation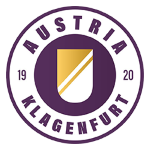 Austria Klagenfurt
Substitutes
Austria Klagenfurt started with a aggressive line-up (4-3-3).
Peter Pacult played with: Phillip Menzel (6.6), Christopher Wernitznig (7.1), Thorsten Mahrer (7.3), Nicolas Wimmer (6.5), Maximiliano Moreira (6.8), Andy Irving (7.5), Kosmas Gezos (7.0), Christopher Cvetko (7.6), Sinan Karweina (7.3), Markus Pink (9.1) and Florian Rieder (7.1).
These were the players on the bench: Marco Knaller, Nikola Djoric, Solomon Bonnah (7.4), Till Schumacher, Rico Benatelli, Florian Jaritz (6.5) and Jonas Arweiler.
Substitutions
Austria Klagenfurt made 4 changes: S. Karweina for S. Bonnah (69′), F. Rieder for F. Jaritz (69′), A. Irving for N. Djoric (88′) and M. Pink for J. Arweiler (90′).
Best player: Markus Pink​
As per our analysis, the most impressive player for Austria Klagenfurt was Markus Pink.
His rating is (9.1) with 3 goals, 18 passes (66% accurate) and 2 key passes. He was won 6 duels out of 15. He performed 1 cross.
Results of the day
These are the results of the day in the Admiral Bundesliga.​