LEVERKUSEN. Bayer 04 Leverkusen and Werder Bremen draw 1-1. K. Demirbay scored the first goal (57′) for Bayer 04 Leverkusen. M. Veljkovic settled the score (82′).
The match was played at the BayArena stadium in Leverkusen on Saturday and it started at 3:30 pm local time. The referee was Tobias Welz with the help of Benedikt Kempkes and Jonas Weickenmeier. The 4th official was Florian Badstübner. The weather was cloudy. The temperature was cold at 13.2 degrees Celsius or 55.81 Fahrenheit. The humidity was 79%.​
Match Statistics​
Shots
19

Total

19

8

On Target

6

11

Off Target

13

1

Shots blocked

1
136

Attack

95

54

Dangerous attack

36

51

Ball safe​

46
0

Penalties

0

9

Corners

6

1

Off Sides

2
Fouls
6

Total

14

1

Yellow Cards

2

0

Double Yellow

0

0

Red Card

0
Other
Ball possession
None of the teams was particularly dominant in terms of ball possession. Bayer 04 Leverkusen was in possession of the ball for 54% of the time vs. Werder Bremen that controlled the ball for 46% of the time.
Attitude and shots
Bayer 04 Leverkusen was putting more pressure with 54 dangerous attacks and 19 shots of which 8 were on target. Nonetheless, that was not enough Bayer 04 Leverkusen to win the match​.
Bayer 04 Leverkusen shot 19 times, 8 on target, 11 off target. Regarding the opposition, Werder Bremen shot 19 times, 6 on target, 13 off target.
Cards
Bayer 04 Leverkusen received 2 yellow cards (K. Demirbay and J. Tah). On the other side, Werder Bremen received 3 yellow cards (R. Schmid, A. Pieper and M. Weiser).
Match Timeline
K. Demirbay
(goal)
O. Kossounou
57'
C. Aranguiz
- sub ->
K. Demirbay
61'
A. Hlozek
- sub ->
J. Frimpong
69'
70'
L. Buchanan
- sub ->
A. Jung
S. Azmoun
- sub ->
C. Hudson-Odoi
84'
M. Bakker
- sub ->
P. Hincapie
84'
90'
N. Stark
- sub ->
M. Ducksch
Standings
After this match, Bayer 04 Leverkusen will have 5 points like VfB Stuttgart and VfL Wolfsburg to sit in the 15th place. On the opposite side, Werder Bremen will have 9 points like FC Köln and FC Augsburg to remain in the 10th place.
Next matches
In the next match in the Bundesliga, Bayer 04 Leverkusen will play away with Borussia Mönchengladbach on the 22nd of January with a 19-9 head to head record in favor of Bayer 04 Leverkusen (7 draws).
Werder Bremen will play away agasint FC Köln on the 21st of January with a 9-6 head to head stats in favor of Werder Bremen (9 draws).
Bayer 04 Leverkusen – Formation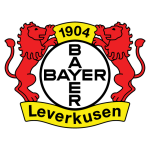 Bayer 04 Leverkusen
Substitutes
Bayer 04 Leverkusen started with a 4-2-3-1 line-up (4-2-3-1).
The manager Gerardo Seoane decided to play with the following team: Lukáš Hrádecký (7.4), Odilon Kossounou (6.2), Jonathan Tah (7.1), Edmond Tapsoba (7.4), Piero Hincapié (7.8), Robert Andrich (7.8), Kerem Demirbay (6.9), Jeremie Frimpong (6.5), Callum Hudson-Odoi (6.5), Moussa Diaby (6.5) and Patrik Schick (7.2).
The home team had on the bench: Sardar Azmoun (6.5), Nadiem Amiri, Adam Hložek (6.4), Timothy Fosu-Mensah, Mitchel Bakker (6.2), Zidan Sertdemir, Niklas Lomb, Daley Sinkgraven, Charles Aránguiz (6.4) and M. Neutgens.
Substitutions
Bayer 04 Leverkusen made 4 changes: K. Demirbay for C. Aranguiz (61′), J. Frimpong for A. Hlozek (69′), C. Hudson-Odoi for S. Azmoun (84′) and P. Hincapie for M. Bakker (84′).
Best player: Piero Hincapié​
As per our analysis, the most impressive player for Bayer 04 Leverkusen was Piero Hincapié.
His rating is (7.8) with 35 passes (74% accurate) and 2 key passes. He was won 7 duels out of 10. He performed 3 crosses.
Werder Bremen – Formation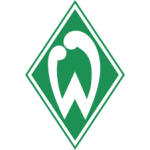 Werder Bremen
Substitutes
Werder Bremen started with a 3-5-2 line-up (3-5-2).
Ole Werner played with: Jiří Pavlenka (7.6), Amos Pieper (6.8), Miloš Veljković (7.2), Marco Friedl (7.6), Mitchell Weiser (7.2), Romano Schmid (7.0), Christian Groß (6.9), Ilia Gruev (6.8), Anthony Jung (6.8), Niclas Füllkrug (7.3) and Marvin Ducksch (8.0).
They had on the bench: Michael Zetterer, Niklas Schmidt, Niklas Stark, Felix Agu, Eren Dinkçi, Jens Stage, Nicolai Rapp (6.4), Oliver Burke (6.2) and Lee Buchanan (6.8).
Substitutions
Werder Bremen made 4 changes: A. Jung for L. Buchanan (70′), C. Gross for O. Burke (70′), I. Gruev for N. Rapp (79′) and M. Ducksch for N. Stark (90′).
Best player: Marvin Ducksch​
The most impressive player for Werder Bremen was Marvin Ducksch.
His rating is (8.0) with 23 passes (82% accurate) and 5 key passes. He was won 1 duel out of 2. He performed 6 crosses.
Results of the day
These are the results of the day in the Bundesliga.​