ROTTERDAM. Sparta Rotterdam was able to reverse the score against FC Groningen to win 2-1. All goals were scored in the second half.​ It was FC Groningen to strike first with a goal of R. Pepi at the 61′. Then it was a goal in the 73′ minute to make things even for 1-1. Eventually, V. van Crooij gave the win to Sparta Rotterdam in the 90′ minute with a penalty.
The match was played at the Sparta-Stadion Het Kasteel stadium in Rotterdam on Saturday and it started at 4:30 pm local time. The referee was Danny Desmond Makkelie who had the assistance of Hessel Steegstra and Jan de Vries. The 4th official was Wouter Wiersma. The weather was cloudy. The temperature was cold at 13.9 degrees Celsius or 56.95 Fahrenheit. The humidity was 75%.​
Match Statistics​
Shots
11

Total

4

5

On Target

2

6

Off Target

2

1

Shots blocked

1
111

Attack

107

49

Dangerous attack

15

77

Ball safe​

95
1

Penalties

0

5

Corners

1
Fouls
11

Total

10

0

Yellow Cards

3

0

Double Yellow

0

0

Red Card

0
Other
Ball possession
No teams had a vastly superior advantage in terms of ball possession. Sparta Rotterdam was in possession of the ball for 52% of the time vs. FC Groningen that controlled the ball for 48% of the time.
Attitude and shots
Sparta Rotterdam had a more offensive attitude with 49 dangerous attacks and 11 shots of which 5 were on target. This is one of the reasons why Sparta Rotterdam won the match​.
Sparta Rotterdam shot 11 times, 5 on target, 6 off target. On the opposite side, FC Groningen shot 4 times, 2 on target, 2 off target.
Cards
Sparta Rotterdam didn't receive any yellow card. On the opposite side, FC Groningen received 3 yellow cards (R. Balker, M. Sverko and M. Verrips).
Match Timeline
Arno Verschueren
- sub ->
S. Mijnans
90'
Mike Eerdhuijzen
- sub ->
V. van Crooij
90'
Standings
After playing this contest, Sparta Rotterdam will have 10 points to remain in the 6th place. On the other side, FC Groningen will stay with 8 points like NEC to sit in the 12th place.
Next matches
In the next match in the Eredivisie, Sparta Rotterdam will host FC Twente on the 11th of November with a 13-7 head to head statistic in favor of FC Twente (3 draws).
FC Groningen will host Fortuna Sittard on the 13th of November with a 4-2 head to head record in favor of FC Groningen (1 draw).
Sparta Rotterdam – Formation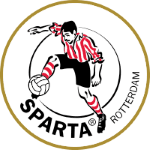 Sparta Rotterdam
Substitutes
Sparta Rotterdam started with a aggressive line-up (4-3-3).
The manager Maurice Steijn decided to play with the following team: Youri Schoonderwaldt (6.8), Shurandy Sambo (7.4), Bart Vriends (7.1), Adil Auassar (7.0), Mica Pinto (6.7), Jonathan de Guzmán (6.9), Sven Mijnans (6.7), Joshua Kitolano (7.1), Vito van Crooij (8.4), Tobias Lauritsen (6.9) and Koki Saito (6.5).
The home team had on the bench: Omar Rekik, Joey Koorevaar, Arno Verschueren, Younes Namli (7.0), Jeremy Van Mullem (6.7), Mike Eerdhuijzen, Aaron Meijers, Augustin Drakpe, Ishan Arturo Kort, Mario Engels, Dirk Abels and Jason Lokilo.
Substitutions
Sparta Rotterdam made 5 changes: J. de Guzman for J. Van Mullem (76′), K. Saito for Y. Namli (76′), T. Lauritsen for M. Engels (90′), S. Mijnans for A. Verschueren (90′) and V. van Crooij for M. Eerdhuijzen (90′).
Best player: Vito van Crooij​
Following our analysis, the most impressive player for Sparta Rotterdam was Vito van Crooij.
His rating is (8.4) with 1 goal, 28 passes (64% accurate) and 3 key passes. He was won 5 duels out of 9. He performed 8 crosses.
FC Groningen – Formation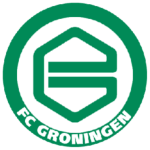 FC Groningen
Substitutes
FC Groningen started with an extremely aggressive line-up (3-4-3).
Frank Wormuth played with: Michael Verrips (6.1), Radinio Balker (6.8), Mike te Wierik (6.3), Marin Šverko (7.1), Liam Van Gelderen (6.4), Joey Pelupessy (6.2), Laros Duarte (6.8), Isak Dybvik Määttä (7.5), Tomáš Suslov (6.3), Ricardo Pepi (7.4) and Paulos Abraham (6.5).
They had on the bench: Florian Krüger (6.6), Neraysho Kasanwirjo (6.1), Luciano Valente, Jan de Boer, Peter Leeuwenburgh, Ramon Pascal Lundqvist, Emmanuel Matuta, Ragnar Oratmangoen, Yahya Kalley, Nordin Musampa and Damil Dankerlui.
FC Groningen could not rely on the presence of N. Kasanwirjo (injured).
Substitutions
FC Groningen made 3 changes: R. Pepi for F. Kruger (65′), I. Dybvik Maatta for N. Kasanwirjo (73′) and L. Van Gelderen for R. Lundqvist (90′).
Best player: Isak Dybvik Määttä​
The player that probably impressed the most for FC Groningen was Isak Dybvik Määttä.
His rating is (7.5) with 30 passes (73% accurate) and 2 key passes. He was won 4 duels out of 9. He performed 3 crosses.
Results of the day
These are the results of the day in the Eredivisie.​