MEXICO CITY. Cruz Azul was capable to reverse the score against León to win 2-1. All goals were scored in the second half.​ It was León to strike first with an own goal of R. Huescas at the 57′. Then it was a goal in the 82′ minute to make things even for 1-1. Eventually, A. Escoboza gave the win to Cruz Azul in the 90′ minute. Cruz Azul made the most of its superior ball possession (56%).
The match was played at the Estadio Azteca stadium in Mexico City on Thursday and it started at 7:00 pm local time. The referee was Marco Antonio Ortíz Nava with the support of Pablo Israel Hernández Luna and Michel Caballero Galicia. The 4th official was Óscar Macías Romo. The weather was cloudy. The temperature was pleasant at 16.9 degrees Celsius or 62.44 Fahrenheit. The humidity was 74%.​
Match Statistics​
Ball possession
Cruz Azul had a strong ball possession 56% while León was struggling with a 44% ball possession.
Attitude and shots
Cruz Azul had a more offensive attitude with 51 dangerous attacks and 17 shots of which 6 were on target. This is one of the reasons why Cruz Azul won the match​.
Cruz Azul shot 17 times, 6 on target, 11 off target. On the other side, León shot 7 times, 1 on target, 6 off target.
Cards
Cruz Azul received 2 yellow cards (J. Dominguez and R. Huescas). On the opposite side, León received 2 yellow cards (P. Bellon and J. Alvarado).
Match Timeline
64'
F. Ambriz
- sub ->
L. Montes
65'
E. Hernandez
- sub ->
J. Alvarado
M. Estrada
- sub ->
R. Guerrero
67'
74'
W. Tesillo
- sub ->
O. Rodriguez
76'
B. D. Castillo Segura
- sub ->
J. Campbell
77'
F. Martinez
- sub ->
Y. Moreno
A. Escoboza
- sub ->
G. Carneiro
78'
Standings
After playing this match, Cruz Azul will have 18 points like Atlético San Luis and León to remain in the 11th place. On the other side, León will stay with 18 points like Atlético San Luis and Cruz Azul to sit in the 10th place.
Next matches
In the next match in the Liga MX, Cruz Azul will host Guadalajara on the 2nd of October with a 11-9 head to head in favor of Cruz Azul (16 draws).
León will host Tijuana on the 3rd of October with a 12-9 head to head statistic in favor of León (4 draws).
Cruz Azul – Formation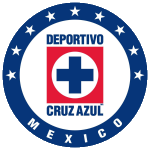 Cruz Azul
Substitutes
Cruz Azul started with an extremely aggressive line-up (3-4-3).
The manager Raul Erasto Jacobo Gutierrez decided to play with the following team: Jesús Corona (6.6), Rafael Guerrero (6.8), Julio César Domínguez (6.9), Ramiro Funes Mori (7.1), Rodrigo Huescas (6.1), Carlos Rodríguez (8.2), Erik Lira (6.9), José Rivero (8.6), Uriel Antuna (7.3), Gonzalo Carneiro (7.1) and Ángel Romero (7.0).
The home team had on the bench: Michael Estrada (7.3), Sebastián Jurado, Luis Abram, Jorge Luis García Rivas, Christian Tabó (6.8), Iván Morales, Alonso Escoboza (7.6), Cristian Jiménez, Joaquín Martínez and Rafael Baca.
Cruz Azul could not rely on the presence of M. Estrada (injured).
Substitutions
Cruz Azul made 3 changes: R. Guerrero for M. Estrada (67′), A. Romero for C. Tabo (74′) and G. Carneiro for A. Escoboza (78′).
Best player: José Rivero​
As per our analysis, the most impressive player for Cruz Azul was José Rivero even if he didn't score any goal.
His rating is (8.6) with 43 passes (81% accurate) and 4 key passes. He was won 3 duels out of 5. He performed 17 crosses.
León – Formation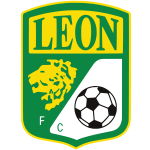 León
Substitutes
León started with a conservative line-up (4-4-2).
Renato Manuel Alves Paiva played with: Rodolfo Cota (6.4), Luís Cervantes (6.3), Jaine Barreiro (6.8), Paul Bellón (6.8), Osvaldo Rodríguez (6.7), Joel Campbell (6.8), José Rodríguez (6.1), Luis Montes (6.8), Yairo Moreno (6.3), José Alvarado (6.1) and Lucas Di Yorio (6.7).
These were the players on the bench: Elías Hernández (6.8), Ángel Mena, Federico Martínez (6.4), Fidel Ambríz (6.4), Julien Celestine, Alfonso Blanco, Byron Castillo (6.4), Javier Ibarra, William Tesillo (6.0) and Victor Dávila.
Substitutions
León made 5 changes: L. Montes for F. Ambriz (64′), J. Alvarado for E. Hernandez (65′), O. Rodriguez for W. Tesillo (74′), J. Campbell for B. D. Castillo Segura (76′) and Y. Moreno for F. Martinez (77′).
Best player: Paul Bellón​
The most impressive player for León was Paul Bellón.
His rating is (6.8) with 39 passes (84% accurate) and 0 key passes. He was won 3 duels out of 8.
Results of the day
These are the results of the day in the Liga MX.​