SOFIA. CSKA 1948 Sofia snatched a late win Septemvri Sofia 1-0 after I. Chochev scored just 1 goal (88′). CSKA 1948 Sofia was truly superior in terms of ball possession (66%) and that was among the factors of its victory.​
M. Nikolov received a red card (65′)​. This double yellow card was one of the reason why Septemvri Sofia lost the match.
The match was played at the Tsarsko Selo Sports Complex stadium in Sofia on Friday and it started at 7:30 pm local time. The referee was Stanimir Trenchev with the help of Ivo Kolev and Miroslav Maksimov Ivanov. The 4th official was Ventsislav Mitrev. The weather was cloudy. The temperature was cold at 14.5 degrees Celsius or 58.17 Fahrenheit. The humidity was 79%.​
Match Statistics​
Shots
15

Total

5

5

On Target

1

10

Off Target

4

0

Shots blocked

0
119

Attack

80

116

Dangerous attack

38

0

Ball safe​

0
0

Penalties

0

14

Corners

3
Fouls
4

Yellow Cards

6

0

Double Yellow

0

0

Red Card

1
Other
Ball possession
CSKA 1948 Sofia was in firm control of the ball 66% while Septemvri Sofia was struggling with a 34% ball possession.
Attitude and shots
CSKA 1948 Sofia was more aggressive with 116 dangerous attacks and 15 shots of which 5 were on target. This is one of the reasons why CSKA 1948 Sofia won the match​.
CSKA 1948 Sofia shot 15 times, 5 on target, 10 off target. On the other side, Septemvri Sofia shot 5 times, 1 on target, 4 off target.
Cards
CSKA 1948 Sofia received 3 yellow cards (Johnathan, Y. Serdyuk and G. Rusev). On the other side, Septemvri Sofia received 4 yellow cards (K. Kolev, M. Stojanov, M. Nikolov and I. Arsov).
Also, Septemvri Sofia didn't finish the match with 11 players after M. Nikolov (Septemvri Sofia) was sent off after receiving a second yellow card (65′).
Match Timeline
46'
R. Zhivkov
- sub ->
K. Kolev
46'
A. Ramadan
- sub ->
M. Petkov
46'
D. Kostadinov
- sub ->
A. Todorov
Y. Serdyuk
- sub ->
A. Kolev
46'
63'
M. Achkov
- sub ->
A. Kabov
G. Rusev
- sub ->
M. Topuzov
67'
82'
I. Milanov
- sub ->
R. Zhivkov
A. Bastunov
- sub ->
P. Umarbaev
85'
S. Furtado
- sub ->
Johnathan
85'
Standings
After this match, CSKA 1948 Sofia will have 23 points to remain in the 1st place. On the opposite side, Septemvri Sofia will stay with 8 points to sit in the 12th place.
Next matches
CSKA 1948 Sofia – Formation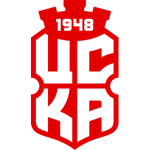 CSKA 1948 Sofia
Substitutes
CSKA 1948 Sofia started with a 4-2-3-1 line-up (4-2-3-1).
The manager Lyuboslav Mladenov Penev decided to play with the following team: Daniel Naumov, Jonathan Souza, Reyan Daskalov, Héliton, Angel Lyaskov, Ivajlo Chochev, Carlos Ohene, Mario Topuzov, Parvizdzhon Umarbaev, Radoslav Kirilov and Aleksandar Kolev.
The home team had on the bench: Gennadiy Ganev, Steve Furtado, Lazar Marin, Octávio, Angel Bastunov, Georgi Rusev and Yevhen Serdyuk.
Substitutions
CSKA 1948 Sofia made 5 changes: A. Kolev for Y. Serdyuk (46′), C. Ohene for Octavio (66′), M. Topuzov for G. Rusev (67′), Johnathan for S. Furtado (85′) and P. Umarbaev for A. Bastunov (85′).
Septemvri Sofia – Formation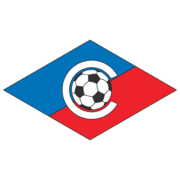 Septemvri Sofia
Substitutes
Septemvri Sofia started with a mid-fielder-oriented line-up (4-1-4-1).
Slavko Matić played with: Dimitar Sheytanov, Martin Stoychev, Kristiyan Peshov, Ivan Arsov, Martin Tsvetanov Nikolov, Aleksandar Todorov, Martin Stojanov, Asen Chandarov, Krasian Kolev, Atanas Kabov and Martin Petkov.
They had on the bench: Ivan Vasilev, Martin Achkov, Ilia Milanov, Yoan Gavrilov, Dimitar Kostadinov, Aykut Ramadan and Radoslav Zhivkov.
Substitutions
Septemvri Sofia made 5 changes: K. Kolev for R. Zhivkov (46′), M. Petkov for A. Ramadan (46′), A. Todorov for D. Kostadinov (46′), A. Kabov for M. Achkov (63′) and R. Zhivkov for I. Milanov (82′).
Results of the day
These are the results of the day in the Parva Liga.​