BRAUNSCHWEIG. Eintracht Braunschweig prevailed over Karlsruher SC to win 2-1. A. Ujah was the key player for his team after scoring 2 goals. It was Eintracht Braunschweig to strike first with a goal of A. Ujah at the 44′. Then it was a goal in the 54′ minute to make things even for 1-1. Eventually, A. Ujah gave the win to Eintracht Braunschweig in the 72′ minute with a goal scoring a double. Karlsruher SC was much superior in terms of ball possession (61%).​
The match was played at the Eintracht-Stadion stadium in Braunschweig on Friday and it started at 6:30 pm local time. The referee was Robin Braun who had the assistance of Marc-Philipp Eckermann and Asmir Osmanagic. The 4th official was Tobias Fritsch. The weather was cloudy. The temperature was cold at 12.9 degrees Celsius or 55.15 Fahrenheit. The humidity was 58%.​
Match Statistics​
Shots
18

Total

9

10

On Target

1

8

Off Target

8

0

Shots blocked

0
104

Attack

130

36

Dangerous attack

62

45

Ball safe​

57
0

Penalties

0

4

Corners

2

3

Off Sides

1
Fouls
9

Total

15

3

Yellow Cards

1

0

Double Yellow

0

0

Red Card

0
Other
Ball possession
Karlsruher SC had a strong ball possession 61% while Eintracht Braunschweig was struggling with a 39% ball possession.
Attitude and shots
Karlsruher SC was more pushing with 62 dangerous attacks and 9 shots of which 1 were on target. Even so, Eintracht Braunschweig found a way to find the solution to win this encounter.​
Eintracht Braunschweig shot 18 times, 10 on target, 8 off target. On the other side, Karlsruher SC shot 9 times, 1 on target, 8 off target.
Cards
Eintracht Braunschweig received 3 yellow cards (J. Nikolaou, R. Krausse and N. De Medina). On the other side, Karlsruher SC received 1 yellow card (L. Jensen).
Match Timeline
D. Wiebe
- sub ->
J. Nikolaou
46'
46'
M. Kaufmann
- sub ->
M. Thiede
46'
S. Jung
- sub ->
F. Schleusener
M. Multhaup
- sub ->
F. Kaufmann
71'
73'
L. Jensen
- sub ->
P. Nebel
77'
K. Arase
- sub ->
T. Breithaupt
B. Henning
- sub ->
I. Pherai
78'
N. Kijewski
- sub ->
A. Donkor
89'
L. Lauberbach
- sub ->
A. Ujah
89'
Standings
After playing this contest, Eintracht Braunschweig will have 8 points like DSC Arminia Bielefeld, Sandhausen and Jahn Regensburg to hold in the 15th place. Regarding the opposition, Karlsruher SC will stay with 11 points to sit in the 10th place.
Next matches
In the next match in the 2. Bundesliga, Eintracht Braunschweig will host SpVgg Greuther Fürth on the 6th of November with a 7-6 head to head statistic in favor of SpVgg Greuther Fürth (4 draws).
Karlsruher SC will play away agasint St. Pauli on the 28th of May with a 8-5 head to head in favor of St. Pauli (5 draws).
Eintracht Braunschweig – Formation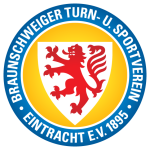 Eintracht Braunschweig
Substitutes
Eintracht Braunschweig started with a 3-4-1-2 line-up (3-4-1-2).
The manager Michael Schiele decided to play with the following team: Jasmin Fejzić (6.6), Nathan De Medina (6.5), Brian Behrendt (7.0), Filip Benković (7.1), Jan Hendrik Marx (7.1), Robin Krausse (7.0), Jannis Nikolaou (6.6), Anton Donkor (7.3), Immanuel Pherai (7.4), Fabio Kaufmann (6.8) and Anthony Ujah (9.4).
The home team had on the bench: Enrique Peña Zauner, Danilo Wiebe (6.8), Maurice Multhaup (6.6), Niko Kijewski, Michael Schultz, Ron-Thorben Hoffmann, Keita Endo, Bryan Henning (6.5) and Lion Lauberbach.
Substitutions
Eintracht Braunschweig made 5 changes: J. Nikolaou for D. Wiebe (46′), F. Kaufmann for M. Multhaup (71′), I. Pherai for B. Henning (78′), A. Donkor for N. Kijewski (89′) and A. Ujah for L. Lauberbach (89′).
Best player: Anthony Ujah​
The most impressive player for Eintracht Braunschweig was Anthony Ujah.
His rating is (9.4) with 2 goals, 28 passes (60% accurate) and 4 key passes. He was won 8 duels out of 17.
Karlsruher SC – Formation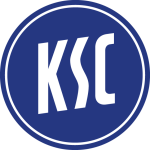 Karlsruher SC
Substitutes
Karlsruher SC started with a 4-3-1-2 line-up (4-3-1-2).
Christian Eichner played with: Marius Gersbeck (7.4), Marco Thiede (6.1), Stephan Ambrosius (7.1), Marcel Franke (6.8), Philip Heise (6.2), Jérôme Gondorf (6.4), Tim Breithaupt (6.6), Marvin Wanitzek (7.9), Paul Nebel (6.4), Malik Batmaz (7.0) and Fabian Schleusener (6.6).
The following players were sitting on the bench: Kai Eisele, Kilian Jakob, Leon Jensen (6.3), Daniel Gordon, Sebastian Jung (6.7), Kelvin Arase (6.4), Mikkel Kaufmann (6.8), Tim Rossmann and Simone Rapp (6.8).
Substitutions
Karlsruher SC made 5 changes: M. Thiede for M. Kaufmann (46′), M. Batmaz for S. Rapp (46′), F. Schleusener for S. Jung (46′), P. Nebel for L. Jensen (73′) and T. Breithaupt for K. Arase (77′).
Best player: Marvin Wanitzek​
Following our analysis, the most impressive player for Karlsruher SC was Marvin Wanitzek.
His rating is (7.9) with 1 goal, 47 passes (57% accurate) and 4 key passes. He was won 7 duels out of 14. He performed 9 crosses.
Results of the day
These are the results of the day in the 2. Bundesliga.​