BREDA. NAC Breda was able to turn the tables against Jong Utrecht. It was Jong Utrecht to score first with a goal from A. Lottin. Nonetheless, later NAC Breda found the way to reverse the score scoring 3 consecutive goals with B. Lucassen (12′), B. Lucassen (56′) and O. Velanas (58′).
The match was played at the Rat Verlegh Stadion stadium in Breda on Friday and it started at 8:00 pm local time. The referee was Laurens Gerrets who was helped by Dyon Fikkert and Jeremy van der Ley. The 4th official was Mike de Bruijn. The weather was rainy. The temperature was pleasant at 19.4 degrees Celsius or 66.99 Fahrenheit. The humidity was 78%.​
Match Statistics​
Shots
11

Total

3

6

On Target

1

5

Off Target

2

0

Shots blocked

0
75

Attack

58

58

Dangerous attack

49

53

Ball safe​

65
0

Penalties

0

6

Corners

9

4

Off Sides

4
Fouls
9

Total

10

2

Yellow Cards

3

0

Double Yellow

0

0

Red Card

0
Other
Ball possession
No teams had a vastly superior advantage in terms of ball possession. NAC Breda was in possession of the ball for 52% of the time vs. Jong Utrecht that controlled the ball for 48% of the time.
Attitude and shots
NAC Breda was more pushing with 58 dangerous attacks and 11 shots of which 6 were on target. This is one of the reasons why NAC Breda won the match​.
NAC Breda shot 11 times, 6 on target, 5 off target. Regarding the opposition, Jong Utrecht shot 3 times, 1 on target, 2 off target.
Cards
NAC Breda received 2 yellow cards (J. Vet and O. Velanas). On the opposite side, Jong Utrecht received 3 yellow cards (C. Mamengi, D. Fernandes Sanches and A. Zagre).
Match Timeline
7'
A. Lottin
(goal)
E. Reijnders
B. Lucassen
(goal)
K. de Rooij
12'
19'
D. Fernandes Sanches
- Yellow
B. Lucassen
(goal)
J. van der Sande
56'
67'
G. Felicia
- sub ->
C. Mamengi
E. Banzuzi
- sub ->
B. van Schuppen
69'
C. Herrmann
- sub ->
K. de Rooij
78'
L. Marijnissen
- sub ->
T. Velthuis
83'
M. Rutten
- sub ->
B. Lucassen
83'
88'
M. Rijks
- sub ->
D. Fernandes Sanches
88'
Y. Ikeshita
- sub ->
R. R. Shein
88'
A. Oehlers
- sub ->
D. Versluis
Standings
After this encounter, NAC Breda will have 14 points to hold in the 5th place. On the other side, Jong Utrecht will stay with 5 points like De Graafschap to hold in the 20th place.
Next matches
In the next match in the Eerste Divisie, NAC Breda will host Heracles Almelo on the 12th of May with a 14-8 head to head stats in favor of Heracles Almelo (3 draws).
Jong Utrecht will host VVV-Venlo on the 19th of May with a 3-1 head to head stats in favor of VVV-Venlo (1 draw).
NAC Breda – Formation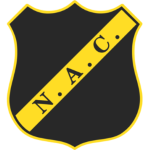 NAC Breda
Substitutes
NAC Breda started with a 4-2-3-1 line-up (4-2-3-1).
The manager Robert Molenaar decided to play with the following team: Roy Kortsmit (6.2), Boyd Lucassen (9.4), Rowan Besselink (7.1), Tijs Velthuis (6.7), Fabio Di Michele Sanchez (6.7), Boris van Schuppen (6.8), Alex Plat (7.0), Kaj de Rooij (7.9), Javier Vet (6.9), Odysseus Velanas (7.6) and Jort van der Sande (6.8).
The home team had on the bench: Moreno Rutten (6.7), Ayouba Kosiah, Ezechiel Banzuzi (7.0), Luc Marijnissen (6.5), Thomas Marijnissen, Pepijn van de Merbel, Charles-Jesaja Herrmann (7.1), Stef de Wijs and Martijn Brandt.
NAC Breda could not rely on the presence of L. Marijnissen (injured).
Substitutions
NAC Breda made 4 changes: B. van Schuppen for E. Banzuzi (69′), K. de Rooij for C. Herrmann (78′), B. Lucassen for M. Rutten (83′) and T. Velthuis for L. Marijnissen (83′).
Best player: Boyd Lucassen​
The most impressive player for NAC Breda was Boyd Lucassen.
His rating is (9.4) with 2 goals, 50 passes (84% accurate) and 1 key pass. He was won 6 duels out of 6. He performed 3 crosses.
Jong Utrecht – Formation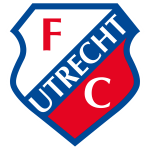 Jong Utrecht
Substitutes
Jong Utrecht started with an extremely aggressive line-up (3-4-3).
Darije Kalezić played with: Thijmen Nijhuis (7.3), Joshua Rawlins (6.5), Rick Meissen (6.6), Christopher Mamengi (6.2), Julliani Eersteling (6.1), Rocco Robert Shein (7.0), Albert Lottin (6.9), Arthur Zagre (5.9), Eliano Reijnders (7.8), Dion Versluis (6.6) and Derensili Sanches Fernandes (6.6).
They had on the bench: Yannick Leliendal, Olivier van Eldik, Kjeld van den Hoek, Dylan Timber, Aurelio Oehlers, Ivar Jenner, Gio-Renys Felicia (6.1), Jordy Steins, Yuya Ikeshita, Kevin Gadellaa and Mees Rijks.
Substitutions
Jong Utrecht made 4 changes: C. Mamengi for G. Felicia (67′), D. Fernandes Sanches for M. Rijks (88′), R. R. Shein for Y. Ikeshita (88′) and D. Versluis for A. Oehlers (88′).
Best player: Eliano Reijnders​
As per our analysis, the most impressive player for Jong Utrecht was Eliano Reijnders.
His rating is (7.8) with 37 passes (89% accurate) and 2 key passes. He was won 7 duels out of 15. He performed 6 crosses.
Results of the day
These are the results of the day in the Eerste Divisie.​