SALERNO. Lecce defeated Salernitana to win 2-1. It was Lecce to strike first with a goal of A. Ceesay at the 43′. Then it was an own goal in the 55′ minute to make things even for 1-1. Eventually, G. Strefezza gave the win to Lecce in the 83′ minute with a goal. Salernitana lost this match even if it was superior in terms of ball possession (57%).
The match was played at the Stadio Arechi stadium in Salerno on Friday and it started at 8:45 pm local time. The referee was Daniele Doveri who had the assistance of Christian Rossi and Nicolò Cipriani. The 4th official was Giacomo Camplone. The weather was clear. The temperature was pleasant at 18 degrees Celsius or 64.45 Fahrenheit. The humidity was 92%.​
Match Statistics​
Shots
12

Total

13

6

On Target

4

6

Off Target

9

1

Shots blocked

2
116

Attack

76

55

Dangerous attack

37

78

Ball safe​

81
0

Penalties

0

4

Corners

5
Fouls
9

Total

11

1

Yellow Cards

3

0

Double Yellow

0

0

Red Card

0
Other
Ball possession
Salernitana had a superior ball possession 57% while Lecce was struggling with a 43% ball possession.
Attitude and shots
Salernitana had a more offensive attitude with 55 dangerous attacks and 12 shots of which 6 were on target. Notwithstanding, Lecce succeeded in find the solution to win this match.​
Salernitana shot 12 times, 6 on target, 6 off target. On the opposite side, Lecce shot 13 times, 4 on target, 9 off target.
Cards
Salernitana received 1 yellow card (L. Coulibaly). On the other side, Lecce received 3 yellow cards (F. Di Francesco, J. Gonzalez and G. Strefezza).
Match Timeline
43'
A. Ceesay
(goal)
M. Hjulmand
G. Kastanos
- sub ->
L. Coulibaly
46'
D. Bradaric
- sub ->
N. Gyomber
46'
66'
A. Blin
- sub ->
K. Askildsen
66'
K. Bistrovic
- sub ->
J. Gonzalez
F. Bonazzoli
- sub ->
K. Piatek
66'
74'
A. Gallo
- sub ->
G. Pezzella
78'
G. Strefezza
- sub ->
F. Di Francesco
D. Valencia
- sub ->
A. Candreva
82'
83'
G. Strefezza
(goal)
A. Gallo
Standings
After this encounter, Salernitana will stay with 7 points like Empoli to sit in the 12th place. Talking about the opposition, Lecce will have 6 points like Fiorentina and Bologna to remain in the 15th place.
Next matches
In the next match in the Serie A, Salernitana will play away with Sassuolo on the 2nd of October with a 1-0 head to head stats in favor of Sassuolo (1 draw).
Lecce will host Cremonese on the 2nd of October with a 3-2 head to head stats in favor of Lecce (1 draw).
Salernitana – Formation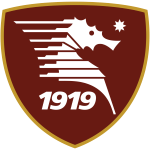 Salernitana
Substitutes
Salernitana started with a 3-5-2 line-up (3-5-2).
The manager Davide Nicola decided to play with the following team: Luigi Sepe (6.3), Dylan Bronn (6.9), Flavius Daniliuc (6.8), Norbert Gyömbér (6.8), Antonio Candreva (7.7), Lassana Coulibaly (6.2), Giulio Maggiore (7.1), Tonny Vilhena (6.6), Pasquale Mazzocchi (6.2), Krzysztof Piątek (6.6) and Boulaye Dia (6.4).
The home team had on the bench: Grīgorīs Kastanos (6.5), Diego Valencia (7.0), Andrei Moțoc, Leonardo Capezzi, Junior Sambia, Domagoj Bradarić (5.8), Federico Bonazzoli (6.4), Vincenzo Fiorillo, Jacopo De Matteis, Lorenzo Pirola and Erik Botheim (6.7).
Salernitana could not rely on the presence of E. Botheim (injured).
Substitutions
Salernitana made 5 changes: L. Coulibaly for G. Kastanos (46′), N. Gyomber for D. Bradaric (46′), K. Piatek for F. Bonazzoli (66′), B. Dia for E. Botheim (76′) and A. Candreva for D. Valencia (82′).
Best player: Antonio Candreva​
As per our analysis, the most impressive player for Salernitana was Antonio Candreva.
His rating is (7.7) with 40 passes (80% accurate) and 3 key passes. He was won 1 duel out of 2. He performed 13 crosses.
Lecce – Formation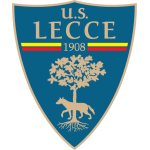 Lecce
Substitutes
Lecce started with a aggressive line-up (4-3-3).
Marco Baroni played with: Wladimiro Falcone (7.1), Valentin Gendrey (7.3), Marin Pongračić (7.2), Federico Baschirotto (7.2), Giuseppe Pezzella (7.0), Joan González (6.1), Morten Hjulmand (7.4), Kristoffer Askildsen (6.8), Federico Di Francesco (7.4), Assan Ceesay (7.4) and Lameck Banda (6.2).
These were the players on the bench: Alexis Blin (6.2), Remi Oudin (6.8), Mert Çetin, Samuel Umtiti, Alessandro Tuia, Antonino Gallo (7.0), Kristijan Bistrović (6.8), Marco Bleve, Federico Brancolini, Gabriel Strefezza (7.6), Marcin Listkowski, Lorenzo Colombo, Þórir Jóhann Helgason and Pablo Rodríguez.
Substitutions
Lecce made 5 changes: K. Askildsen for A. Blin (66′), J. Gonzalez for K. Bistrovic (66′), G. Pezzella for A. Gallo (74′), F. Di Francesco for G. Strefezza (78′) and L. Banda for R. Oudin (78′).
Best player: Gabriel Strefezza​
The player that probably impressed the most for Lecce was Gabriel Strefezza.
His rating is (7.6) with 1 goal, 6 passes (66% accurate) and 0 key passes. He was won 3 duels out of 3.
His performance was remarkable also because he started the match from the bench before entering the filed in the 78′.
Results of the day
These are the results of the day in the Serie A.​