AUXERRE. Lorient tops Auxerre 3-1. Lorient was just to good to grab a decisive 3-0 lead with D. Ouattara (15′), T. Moffi (36′) and E. Le Fee (42′). Auxerre reduced the distance with a goal (51′) by G. Hein, but there was not much to do for them. Auxerre lost this match even if it was superior in terms of ball possession (57%).
The match was played at the Stade de l'Abbé Deschamps stadium in Auxerre on Friday and it started at 9:00 pm local time. The referee was Ruddy Buquet with the assistance of Bastien Courbet and Thomas Luczynski. The 4th official was Robin Chapapria. The weather was cloudy. The temperature was cold at 10.4 degrees Celsius or 50.63 Fahrenheit. The humidity was 58%.​
Match Statistics​
Ball possession
Auxerre was in firm control of the ball 57% while Lorient was struggling with a 43% ball possession.
Attitude and shots
Auxerre was more aggressive with 87 dangerous attacks and 16 shots of which 4 were on target. Nonetheless, Lorient was able to find the solution to win this match.​
Auxerre shot 16 times, 4 on target, 12 off target. On the other side, Lorient shot 11 times, 7 on target, 4 off target.
Cards
Auxerre received 3 yellow cards (G. Mensah, B. Toure and R. Dugimont). Regarding the opposition, Lorient received 1 yellow card (G. Kalulu).
Match Timeline
15'
D. Ouattara
(goal)
J. Ponceau
N. Da Costa
- sub ->
G. Perrin
61'
L. Sinayoko
- sub ->
G. Hein
61'
72'
B. Innocent
- sub ->
J. Ponceau
75'
T. Le Bris
- sub ->
S. Diarra
R. Dugimont
- sub ->
M. Niang
79'
Y. M\'Changama
- sub ->
M. Autret
86'
R. Raveloson
- sub ->
H. Sakhi
86'
Standings
After this contest, Auxerre will stay with 7 points like Troyes to sit in the 14th place. Regarding the opposition, Lorient will have 19 points like Paris Saint Germain and Olympique Marseille to remain in the 3rd place.
Next matches
In the next match in the Ligue 1, Auxerre will host Brest on the 2nd of October with a 8-4 head to head stats in favor of Brest (6 draws).
Lorient will host Lille on the 2nd of October with a 13-8 head to head stats in favor of Lille (7 draws).
Auxerre – Formation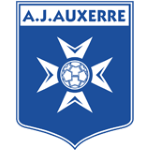 Auxerre
Substitutes
Auxerre started with a mid-fielder-oriented line-up (4-1-4-1).
The manager Jean-Marc Furlan decided to play with the following team: Benoît Costil (6.5), Paul Joly (7.1), Jubal (7.1), Alexandre Coeff (6.7), Gideon Mensah (7.0), Birama Touré (6.8), Gauthier Hein (7.4), Hamza Sakhi (7.6), Mathias Autret (7.6), Gaëtan Perrin (6.3) and M'Baye Niang (7.0).
The home team had on the bench: D. Bain, Q. Bernard, Rayan Raveloson (6.5), Nuno Da Costa (6.8), Brayann Pereira, Lassine Sinayoko (5.9), Remy Dugimont (6.8), Donovan Leon and Youssouf M'Changama (7.3).
Substitutions
Auxerre made 5 changes: G. Perrin for N. Da Costa (61′), G. Hein for L. Sinayoko (61′), M. Niang for R. Dugimont (79′), M. Autret for Y. M'Changama (86′) and H. Sakhi for R. Raveloson (86′).
Best player: Hamza Sakhi​
As per our analysis, the most impressive player for Auxerre was Hamza Sakhi.
His rating is (7.6) with 39 passes (82% accurate) and 1 key pass. He was won 6 duels out of 6. He performed 4 crosses.
Lorient – Formation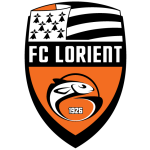 Lorient
Substitutes
Lorient started with a 4-2-3-1 line-up (4-2-3-1).
Régis Le Bris played with: Yvon Mvogo (6.5), Gedeon Kalulu (7.0), Julien Laporte (6.8), Montassar Talbi (6.9), Vincent Le Goff (6.8), Enzo Le Fée (8.3), Laurent Abergel (6.5), Stéphane Diarra (7.3), Julien Ponceau (6.8), Dango Ouattara (6.6) and Terem Moffi (7.1).
These were the players on the bench: Vito Mannone, Théo Le Bris (6.8), Ibrahima Kone (6.7), Chrislain Matsima, Yoann Cathline, Adil Aouchiche, Bonke Innocent (6.4), Adrian Grbić and Darline Zidane Yongwa Ngameni.
Substitutions
Lorient made 3 changes: J. Ponceau for B. Innocent (72′), T. Moffi for I. Kone (73′) and S. Diarra for T. Le Bris (75′).
Best player: Enzo Le Fée​
The most impressive player for Lorient was Enzo Le Fée.
His rating is (8.3) with 1 goal, 60 passes (90% accurate) and 5 key passes. He was won 4 duels out of 11. He performed 7 crosses.
Results of the day
These are the results of the day in the Ligue 1.​