HORSENS. Horsens beats Nordsjælland 1-0 after M. Risgaard scored just 1 goal (25′). Nordsjælland was much better in terms of ball possession (72%).​
The match was played at the CASA Arena Horsens stadium in Horsens on Friday and it started at 7:00 pm local time. The referee was Jacob Karlsen with the support of Jakob Mastrup and Rene Risum. The 4th official was Mads-Kristoffer Kristoffersen. The weather was cloudy. The temperature was cold at 13.8 degrees Celsius or 56.77 Fahrenheit. The humidity was 82%.​
Match Statistics​
Shots
7

Total

16

1

On Target

7

6

Off Target

9

0

Shots blocked

0
73

Attack

187

27

Dangerous attack

135

39

Ball safe​

28
0

Penalties

0

3

Corners

15

2

Off Sides

1
Fouls
4

Total

5

2

Yellow Cards

0

0

Double Yellow

0

0

Red Card

0
Other
Ball possession
Nordsjælland was in firm control of the ball 72% while Horsens was struggling with a 28% ball possession.
Attitude and shots
Nordsjælland was putting more pressure with 135 dangerous attacks and 16 shots of which 7 were on target. Nevertheless, Horsens found a way to find the solution to win this match.​
Horsens shot 7 times, 1 on target, 6 off target. Regarding the opposition, Nordsjælland shot 16 times, 7 on target, 9 off target.
Cards
Horsens received 2 yellow cards (A. Sigurdarson and E. Just). On the opposite side, Nordsjælland didn't receive any yellow card.
Match Timeline
M. Risgaard Jensen
(goal)
E. Just
25'
D. Kruse
- sub ->
J. Drachmann
62'
63'
O. Antman
- sub ->
M. Diomande
63'
W. Faghir
- sub ->
M. Hansen
63'
D. Svensson
- sub ->
O. Rose-Villadsen
M. Lassen
- sub ->
A. Sigurdarson
72'
81'
B. Nygren
- sub ->
J. Christensen
81'
L. Coulibaly
- sub ->
M. Frese
S. Makienok
- sub ->
L. Musonda
88'
Standings
After playing this encounter, Horsens will have 14 points to remain in the 6th place. On the other side, Nordsjælland will stay with 20 points to sit in the 1st place.
Next matches
In the next match in the Superliga, Horsens will host OB on the 13th of November with a 19-11 head to head in favor of OB (12 draws).
Nordsjælland will play away agasint København on the 8th of October with a 30-11 head to head in favor of København (15 draws).
Horsens – Formation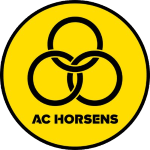 Horsens
Substitutes
Horsens started with a conservative line-up (4-4-2).
The manager Jens Berthel Askou decided to play with the following team: Matej Delač (9.1), Thomas Santos (6.8), James Gomez (7.8), Malte Kiilerich (7.1), Lubambo Musonda (7.3), Elijah Just (7.6), Jonas Gemmer (6.4), Janus Drachmann (7.0), Aron Sigurðarson (7.3), Anders Jacobsen (6.2) and Magnus Jensen (6.4).
The home team had on the bench: Marcus Bobjerg, Mikkel Lassen (6.3), Alexander Ludwig, Marcus Hannesbo, Moses Opondo (6.7), David Kruse (7.4), Samson Iyede, Lirim Qamili and Simon Makienok.
Substitutions
Horsens made 4 changes: J. Drachmann for D. Kruse (62′), E. Just for M. Opondo (62′), A. Sigurdarson for M. Lassen (72′) and L. Musonda for S. Makienok (88′).
Best player: Matej Delač​
The most impressive player for Horsens was the goalkeeper: Matej Delač. His rating is 9.13. He performed 7 saves.
Nordsjælland – Formation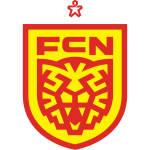 Nordsjælland
Substitutes
Nordsjælland started with a aggressive line-up (4-3-3).
Flemming Pedersen played with: Andreas Hansen (6.9), Oliver Villadsen (6.4), Kian Hansen (7.3), Adamo Nagalo (8.0), Martin Frese (6.8), Jacob Christensen (6.9), Mads Bidstrup (8.1), Mohammed Diomande (6.9), Mads Hansen (7.0), Ernest Nuamah (6.3) and Andreas Schjelderup (7.3).
The following players were sitting on the bench: Andreas Gülstorff, Erik Marxen, Daniel Svensson (6.8), Kaare Barslund, Oliver Antman (7.6), Lasso Coulibaly (6.3), Benjamin Nygren (6.2), Wahid Faghir (6.7) and Mario Dorgeles.
Substitutions
Nordsjælland made 5 changes: O. Rose-Villadsen for D. Svensson (63′), M. Diomande for O. Antman (63′), M. Hansen for W. Faghir (63′), J. Christensen for B. Nygren (81′) and M. Frese for L. Coulibaly (81′).
Best player: Mads Bidstrup​
The most impressive player for Nordsjælland was Mads Bidstrup.
His rating is (8.1) with 94 passes (90% accurate) and 2 key passes. He was won 6 duels out of 8. He performed 2 crosses.
Results of the day
These are the results of the day in the Superliga.​