DEURNE. Antwerp prevailed over RFC Seraing to win 2-1. All goals were scored in the first half.​ It was Antwerp to strike first with an early goal of T. Alderweireld at the 7′. Then V. Janssen scored again for Antwerp in the 20′ minute. Eventually, A. Bernier reduced the distance for RFC Seraing (43′). Eventually, that was it, and the result remained 2-1. Antwerp was definitely better in terms of ball possession (69%) and that was among the factors of its victory.​
The match was played at the Bosuilstadion stadium in Deurne on Friday and it started at 8:45 pm local time. The referee was Kevin Van Damme assisted by Nico Claes and Lennert Jans. The 4th official was Laurent Willems. The weather was rainy. The temperature was cold at 10.2 degrees Celsius or 50.38 Fahrenheit. The humidity was 91%.​
Match Statistics​
Shots
14

Total

12

5

On Target

2

9

Off Target

10

0

Shots blocked

0
110

Attack

99

41

Dangerous attack

23

0

Ball safe​

0
0

Penalties

0

5

Corners

3

2

Off Sides

2
Fouls
12

Total

12

3

Yellow Cards

2

0

Double Yellow

0

0

Red Card

0
Other
Ball possession
Antwerp had a strong ball possession 69% while RFC Seraing was struggling with a 31% ball possession.
Attitude and shots
Antwerp was putting more pressure with 41 dangerous attacks and 14 shots of which 5 were on target. This is one of the reasons why Antwerp won the match​.
Antwerp shot 14 times, 5 on target, 9 off target. On the opposite side, RFC Seraing shot 12 times, 2 on target, 10 off target.
Cards
Antwerp received 3 yellow cards (J. Bataille, J. Ekkelenkamp and V. Janssen). On the opposite side, RFC Seraing received 2 yellow cards (L. Abanda and S. Tremoulet).
Match Timeline
T. Alderweireld
(goal)
C. Stengs
7'
V. Janssen
(goal)
P. Gerkens
20'
48'
S. Mvoue
- sub ->
M. Cachbach
R. De Laet
- sub ->
J. Bataille
68'
V. Fischer
- sub ->
K. Miyoshi
68'
R. Nainggolan
- sub ->
A. Yusuf
68'
71'
S. Lahssaini
- sub ->
A. Ba
72'
L. Abanda
- sub ->
M. Poaty
Standings
After playing this match, Antwerp will have 27 points to sit in the 1st place. Regarding the opposition, RFC Seraing will stay with 6 points like AS Eupen and Cercle Brugge to sit in the 16th place.
Next matches
In the next match in the Pro League, Antwerp will host Sint-Truiden on the 7th of October with a 11-5 head to head record in favor of Sint-Truiden (7 draws).
RFC Seraing will play away agasint Westerlo on the 15th of October with a 2-0 head to head in favor of Westerlo (2 draws).
Antwerp – Formation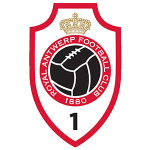 Antwerp
Substitutes
Antwerp started with a 4-2-3-1 line-up (4-2-3-1).
The manager Mark van Bommel decided to play with the following team: Jean Butez (6.4), Jelle Bataille (6.4), Toby Alderweireld (7.6), William Pacho (7.6), Sam Vines (7.3), Pieter Gerkens (7.0), Alhassan Yusuf (7.3), Calvin Stengs (7.4), Jurgen Ekkelenkamp (6.6), Koji Miyoshi (6.9) and Vincent Janssen (7.7).
The home team had on the bench: Ortwin De Wolf, Dinis Almeida, Radja Nainggolan (7.0), Bruny Nsimba, Viktor Fischer (6.8), Anthony Valencia and Ritchie De Laet (6.1).
Substitutions
Antwerp made 3 changes: J. Bataille for R. De Laet (68′), K. Miyoshi for V. Fischer (68′) and A. Yusuf for R. Nainggolan (68′).
Best player: Vincent Janssen​
Following our analysis, the most impressive player for Antwerp was Vincent Janssen.
His rating is (7.7) with 1 goal, 22 passes (86% accurate) and 1 key pass. He was won 3 duels out of 7. He performed 1 cross.
RFC Seraing – Formation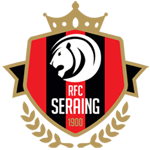 RFC Seraing
Substitutes
RFC Seraing started with a 5-3-2 line-up (5-3-2).
José Jeunechamps played with: Guillaume Dietsch (6.3), Junior Marsoni Sambu Mansoni (6.4), Abdoulaye Sylla (6.3), Mamadou Moustapha Mbow (6.5), Sandro Trémoulet (7.4), Morgan Poaty (6.8), Sambou Sissoko (6.8), Abou Ba (6.4), Mathieu Cachbach (6.4), Marius Mouandilmadji (6.4) and Antoine Bernier (7.8).
The following players were sitting on the bench: Marvin Tshibuabua, Sami Lahssaini (6.9), Leroy Abanda (6.8), Steve Mvoué (6.6), Valentin Guillaume, Vagner Dias (6.8) and Timothy Galje.
Substitutions
RFC Seraing made 4 changes: M. Cachbach for S. Mvoue (48′), S. Mansoni for Vagner (71′), A. Ba for S. Lahssaini (71′) and M. Poaty for L. Abanda (72′).
Best player: Antoine Bernier​
The most impressive player for RFC Seraing was Antoine Bernier.
His rating is (7.8) with 1 goal, 21 passes (66% accurate) and 2 key passes. He was won 5 duels out of 6. He performed 5 crosses.
Results of the day
These are the results of the day in the Pro League.​