HANOI. Viettel liquidates Nam Dinh 4-0 with goals of Nguyen Hoang Duc (13′), Nguyen Hoang Duc (32′), G. Magno (51′ pen) and H. M. Nguyen (84′).
The match was played at the Sân vận động Hàng Đẫy stadium in Hanoi. The referee was Nguyên Vũ Vũ with the assistance of Trung Việt Nguyễn and Duy Tuất Hoàng. The 4th official was Phúc Hoan Vũ. The weather was clear. The temperature was extremely hot at 31 degrees Celsius or 87.8 Fahrenheit. The humidity was 79%.​
Match Statistics​
Ball possession
None of the teams had a clear upper hand in terms of ball possession. Viettel was in possession of the ball for 48% of the time vs. Nam Dinh that controlled the ball for 52% of the time.
Attitude and shots
Nam Dinh was more pushing with 31 dangerous attacks and 6 shots of which 2 were on target. Even so, Viettel was capable to find the solution to win this match.​
Viettel shot 13 times, 5 on target, 8 off target. On the opposite side, Nam Dinh shot 6 times, 2 on target, 4 off target.
Cards
Viettel received 2 yellow cards (Nguyen Huu Thang and ). Talking about the opposition, Nam Dinh received 1 yellow card (X. Mai).
Match Timeline
Duc Hoang Minh Nguyen
(goal)
84'
Standings
After playing this match, Viettel will have 25 points to remain in the 4th place. Regarding the opposition, Nam Dinh will stay with 16 points to sit in the 10th place.
Next matches
In the next match in the V-League, Viettel will play away against Song Lam Nghe An on the 1st of October with a 3-1 head to head in favor of Viettel (1 draw).
Nam Dinh will host Hong Linh Ha Tinh on the 1st of October with a 5-2 head to head record in favor of Hong Linh Ha Tinh (1 draw).
Viettel – Formation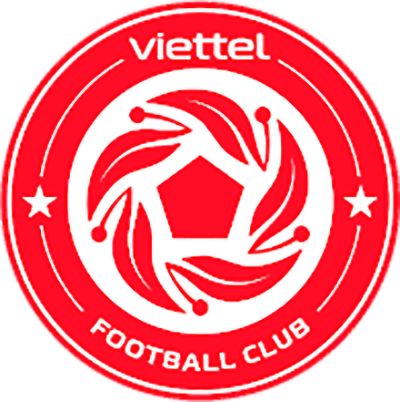 Viettel
Substitutes
The manager Ji-Won Bae decided to play with the following team: Trần Nguyên Mạnh, Bùi Tiến Dũng, Nguyễn Thanh Bình, Nguyễn Xuân Kiên, J. Abdumuminov, Hồ Khắc Ngọc, Geovane Magno, Bùi Duy Thường, Nguyễn Hoàng Đức, Nguyễn Hữu Thắng and Caique.
The home team had on the bench: Phan Tuấn Tài, Trần Ngọc Sơn, Bùi Quang Khải, Nguyễn Đức Hoàng Minh, Trần Hoàng Sơn, Cao Trần Hoàng Hùng, Nguyễn Đức Chiến, Quàng Thế Tài and Trương Tiến Anh.
Substitutions
Viettel made only 1 change substituting Nguyen Hoang Duc for Q. K. Bui (40′)​.
Nam Dinh – Formation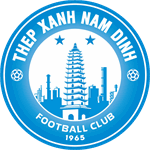 Nam Dinh
Substitutes
Hồng Việt Vũ played with: Đinh Xuân Việt, Alisson, Phạm Mạnh Hùng, Đinh Viết Tú, G. Kizito, Nguyễn Hữu Định, Vũ Thế Vương, Mai Xuân Quyết, Phan Văn Hiếu, Nguyễn Đình Sơn and V. Mansaray.
The following players were sitting on the bench: Phạm Minh Nghĩa, Rodrigo, Nguyễn Đình Mạnh, Phan Thế Hưng, Hồ Văn Tú, Đoàn Văn Nam, Trần Ngọc Sơn, Phạm Văn Soạn and Nguyễn Ngọc Thắng.
Substitutions
Nam Dinh decided to remain with the initial team without doing any substitution.
Results of the day
These are the results of the day in the V-League.​