MOKPO. Beijing Guoan beats Hebei CFFC 3-1. Beijing Guoan was surely better in terms of ball possession (68%) and that was among the factors of its victory.​
The match was played at the Mokpo International Football Center Main stadium in Mokpo on Wednesday and it started at 8:30 pm local time. The referee was Qiangqiang Xu assisted by Fei Zhou and Fei Xi. The 4th official was Lei Sun. The weather was cloudy. The temperature was hot at 25 degrees Celsius or 77.05 Fahrenheit. The humidity was 72%.​
Match Statistics​
!

68

Ball Possession

32
Shots
24

Total

6

9

On Target

1

15

Off Target

5

2

Shots blocked

0
145

Attack

75

58

Dangerous attack

25

86

Ball safe​

89
1

Penalties

0

7

Corners

2
Fouls
18

Total

15

1

Yellow Cards

3

0

Double Yellow

0

0

Red Card

0
Other
Ball possession
Beijing Guoan had a superior ball possession 68% while Hebei CFFC was struggling with a 32% ball possession.
Attitude and shots
Beijing Guoan was more aggressive with 58 dangerous attacks and 24 shots of which 9 were on target. This is one of the reasons why Beijing Guoan won the match​.
Beijing Guoan shot 24 times, 9 on target, 15 off target. On the other side, Hebei CFFC shot 6 times, 1 on target, 5 off target.
Cards
Beijing Guoan received 1 yellow card (Y. Tian). On the other side, Hebei CFFC received 3 yellow cards (H. Luan, Zhang Junzhe and T. Xu).
Match Timeline
Ziming Wang
(goal)
M. Dabro
36'
Mohemati Naibijiang
- sub ->
Z. Wang
85'
Standings
After this match, Beijing Guoan will have 26 points to sit in the 8th place. Talking about the opposition, Hebei CFFC will stay with 3 points to hold in the 18th place.
Next matches
In the next match in the Super League, Beijing Guoan will host Guangzhou Evergrande on the 23rd of September with a 9-7 head to head in favor of Guangzhou Evergrande (10 draws).
Hebei CFFC will host Shenzhen on the 19th of September with a 3-0 head to head stats in favor of Shenzhen (1 draw).
Beijing Guoan – Formation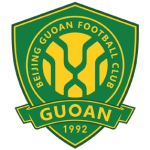 Beijing Guoan
Substitutes
Beijing Guoan started with a conservative line-up (4-5-1).
The manager Stanley Purl Menzo decided to play with the following team: Dehai Zou (6.4), Gang Wang (7.4), Dabao Yu (7.4), Bai Yang (6.9), Sang-woo Kang (6.9), Marko Dabro (7.3), Tianyi Gao (8.1), Zhongguo Chi (7.5), Xizhe Zhang (7.8), Ziming Wang (7.3) and Yuning Zhang (7.8).
The home team had on the bench: Liu Guobo, Sen Hou, Huan Liu (6.8), Yongjing Cao (6.7), Naibijiang Mohemati (6.8), Yuda Tian, Chengdong Zhang, Shi Yucheng, Yang Yu, Taiyan Jin, Quanbo Guo and Pengxiang Jin.
Substitutions
Beijing Guoan made 5 changes: Zhang Xizhe for Y. Cao (68′), M. Dabro for H. Liu (68′), Z. Wang for N. Mohemati (85′), Zhang Yuning for Y. Tian (90′) and T. Gao for Shi Yucheng (90′).
Best player: Tianyi Gao​
The player that probably impressed the most for Beijing Guoan was Tianyi Gao even if he didn't score any goal.
His rating is (8.1) with 78 passes (80% accurate) and 2 key passes. He was won 9 duels out of 15. He performed 1 cross.
Hebei CFFC – Formation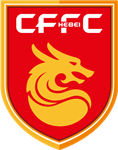 Hebei CFFC
Substitutes
Hebei CFFC started with a mid-fielder-oriented line-up (4-1-4-1).
Jong-Boo Kim played with: Yaxiong Bao (6.7), Jing Liu (6.6), Haodong Luan (6.2), Junzhe Zhang (6.4), Lin Cui (7.0), Yu Zhang (6.7), Huaze Gao (5.8), Chen Yunhha (6.9), Gao Yunan (5.9), Tianyuan Xu (6.2) and Wei Ren (6.8).
These were the players on the bench: Daogang Yao, Pang Jiajun, Wei Yuren, Song Xintao (6.8), Ximing Pan, Zhang Jiahui, Zhao Ziye (7.0), Liao Wei, Yang Chenyu and Yang Yixuan.
Substitutions
Hebei CFFC made 3 changes: T. Xu for X. Song (75′), Gao Huaze for Z. Zhao (76′) and H. Luan for J. Zhang (88′).
Best player: Zhao Ziye​
As per our analysis, the most impressive player for Hebei CFFC was Zhao Ziye.
His rating is (7.0) with 3 passes (33% accurate) and 0 key passes. He was won 3 duels out of 5.
His performance was remarkable also because he started the match from the bench before entering the filed in the 76′.
Results of the day
These are the results of the day in the Super League.​