KANSAS CITY. Sporting KC was finally too strong for DC United with the goal of K. Shelton (34′), R. Voloder (70′) and D. Salloi (87′). Sporting KC made the most of its better ball possession (59%).
The match was played at the Children's Mercy Park stadium in Kansas City on Tuesday and it started at 7:30 pm local time. The referee was Rosendo Mendoza with the support of Jason White and Gjovalin Bori. The 4th official was Michael Radchuk. The weather was clear. The temperature was pleasant at 24.1 degrees Celsius or 75.29 Fahrenheit. The humidity was 59%.​
Match Statistics​
Shots
18

Total

7

6

On Target

2

12

Off Target

5

1

Shots blocked

0
98

Attack

76

38

Dangerous attack

29

87

Ball safe​

79
0

Penalties

0

12

Corners

2

2

Off Sides

4
Fouls
4

Total

20

1

Yellow Cards

3

0

Double Yellow

0

0

Red Card

0
Other
Ball possession
Sporting KC had a superior ball possession 59% while DC United was struggling with a 41% ball possession.
Attitude and shots
Sporting KC was putting more pressure with 38 dangerous attacks and 18 shots of which 6 were on target. This is one of the reasons why Sporting KC won the match​.
Sporting KC shot 18 times, 6 on target, 12 off target. On the other side, DC United shot 7 times, 2 on target, 5 off target.
Cards
Sporting KC received 1 yellow card (R. Espinoza). On the other side, DC United received 3 yellow cards (R. Morrison, C. Benteke and K. Smith).
Match Timeline
F. Hernandez
- sub ->
C. Duke
46'
E. Thommy
- sub ->
R. Espinoza
46'
60'
N. Robertha
- sub ->
O. Kamara
61'
K. Smith
- sub ->
C. Odoi-Atsem
W. Agada
- sub ->
K. Shelton
61'
J. Russell
- sub ->
M. Tzionis
61'
68'
C. Durkin
- sub ->
S. Djeffal
86'
J. Hopkins
- sub ->
V. Palsson
86'
M. Berry
- sub ->
M. Rodriguez
Standings
Standings
Eastern Conference
Western Conference
After this contest, Sporting KC will have 34 points like Vancouver Whitecaps to go up in the 12th place. On the opposite side, DC United will stay with 27 points to sit in the 14th place.
Next matches
In the next match in the Major League Soccer, Sporting KC will play away with Dallas on the 9th of October with a 15-12 head to head statistic in favor of Dallas (10 draws).
DC United will host Cincinnati on the 8th of October with a 4-0 head to head in favor of DC United (4 draws).
Sporting KC – Formation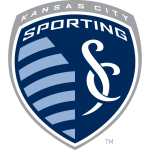 Sporting KC
Substitutes
Sporting KC started with a aggressive line-up (4-3-3).
The manager Peter Vermes decided to play with the following team: Kendall Mcintosh (6.9), Kayden Pierre (7.1), Andreu Fontàs (7.0), Robert Voloder (8.0), Ben Sweat (6.7), Cameron Duke (6.5), Rémi Walter (6.8), Róger Espinoza (6.8), Marinos Tzionis (7.1), Khiry Shelton (7.1) and Dániel Sallói (7.1).
The home team had on the bench: Kortne Ford, Erik Thommy (7.2), John Pulskamp, Oriol Rosell, Kaveh Rad, Johnny Russell (7.0), Nicolas Isimat-Mirin, Felipe Hernández (6.5) and William Agada (6.4).
Substitutions
Sporting KC made 4 changes: C. Duke for F. Hernandez (46′), R. Espinoza for E. Thommy (46′), K. Shelton for W. Agada (61′) and M. Tzionis for J. Russell (61′).
Best player: Robert Voloder​
The most impressive player for Sporting KC was Robert Voloder.
His rating is (8.0) with 1 goal, 74 passes (83% accurate) and 0 key passes. He was won 4 duels out of 7.
DC United – Formation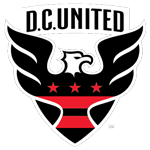 DC United
Substitutes
DC United started with a conservative line-up (4-4-2).
Wayne Mark Rooney played with: David Ochoa (6.2), Chris Odoi-Atsem (6.8), Donovan Pines (7.5), Steve Birnbaum (6.8), Andy Najar (6.4), Ravel Morrison (7.0), Sofiane Djeffal (6.4), Victor Pálsson (7.1), Martín Rodríguez (6.6), Christian Benteke (6.8) and Ola Kamara (6.8).
These were the players on the bench: Christopher Durkin (6.1), Jon Kempin, Nigel Robertha (6.8), Sami Guediri, Miguel Berry, Kimarni Smith (6.4), Russell Canouse, Tony Alfaro and Jackson Hopkins.
Substitutions
DC United made 5 changes: O. Kamara for N. Robertha (60′), C. Odoi-Atsem for K. Smith (61′), S. Djeffal for C. Durkin (68′), V. Palsson for J. Hopkins (86′) and M. Rodriguez for M. Berry (86′).
Best player: Donovan Pines​
As per our analysis, the most impressive player for DC United was Donovan Pines.
His rating is (7.5) with 32 passes (87% accurate) and 0 key passes. He was won 7 duels out of 10.
Results of the day
These are the results of the day in the Major League Soccer.​