FORT LAUDERDALE. Inter Miami topped Columbus Crew to win 2-1. G. Higuain was the star player for his team after scoring 2 goals. It was Inter Miami to strike first with a goal of G. Higuain at the 25′. Then it was a goal in the 41′ minute to make things even for 1-1. Eventually, G. Higuain gave the win to Inter Miami in the 82′ minute with a goal scoring a double. Columbus Crew lost this match even if it was superior in terms of ball possession (58%).
The match was played at the Inter Miami CF Stadium stadium in Fort Lauderdale on Tuesday and it started at 8:00 pm local time. The referee was Jon Freemon with the support of Jeff Hosking and Kevin Klinger. The 4th official was Tori Penso.
Match Statistics​
Shots
11

Total

14

6

On Target

3

5

Off Target

11

2

Shots blocked

2
72

Attack

103

35

Dangerous attack

65

52

Ball safe​

44
0

Penalties

0

6

Corners

7

3

Off Sides

1
Fouls
16

Total

12

1

Yellow Cards

1

0

Double Yellow

0

0

Red Card

0
Other
Ball possession
Columbus Crew had a strong ball possession 58% while Inter Miami was struggling with a 42% ball possession.
Attitude and shots
Columbus Crew was putting more pressure with 65 dangerous attacks and 14 shots of which 3 were on target. Nevertheless, Inter Miami was capable to find the solution to win this encounter.​
Inter Miami shot 11 times, 6 on target, 5 off target. Talking about the opposition, Columbus Crew shot 14 times, 3 on target, 11 off target.
Cards
Inter Miami received 1 yellow card (R. Taylor). On the opposite side, Columbus Crew received 1 yellow card (J. Williams).
Match Timeline
45'
J. Williams
- sub ->
J. Mensah
L. Campana
- sub ->
R. Taylor
73'
I. Vassilev
- sub ->
A. Lassiter
73'
78'
P. Santos
- sub ->
K. Molino
J. Jones
- sub ->
G. Higuain
87'
V. Ulloa
- sub ->
A. Pozuelo
87'
87'
Y. Yeboah
- sub ->
W. Sands
Standings
Standings
Eastern Conference
Western Conference
After this encounter, Inter Miami will have 39 points to go up in the 9th place. On the other side, Columbus Crew will stay with 41 points to sit in the 7th place.
Next matches
In the next match in the Major League Soccer, Inter Miami will host Montreal Impact on the 8th of October with a 3-1 head to head record in favor of Montreal Impact (1 draw).
Columbus Crew will play away agasint Orlando City on the 8th of October with a 7-6 head to head in favor of Orlando City (3 draws).
Inter Miami – Formation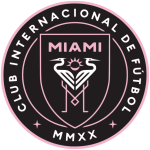 Inter Miami
Substitutes
Inter Miami adopted the 4-2-3-1 line-up (4-2-3-1).
The manager Phil Neville decided to play with the following team: Drake Callender (6.7), DeAndre Yedlin (6.2), Aimé Mabika (6.8), Ryan Sailor (6.8), Christopher McVey (6.5), Gregore (7.3), Jean Mota (7.3), Robert Taylor (6.2), Alejandro Pozuelo (8.1), Ariel Lassiter (6.9) and Gonzalo Higuaín (8.9).
The home team had on the bench: Joevin Jones (6.4), Nick Marsman, Bryce Duke (6.2), Emerson Rodríguez, Leonardo Campana (6.4), Indiana Vassilev (6.4), Kieran Gibbs, Victor Ulloa (6.4) and Harvey Neville.
Substitutions
Inter Miami made 5 changes: R. Taylor for L. Campana (73′), A. Lassiter for I. Vassilev (73′), J. Mota for B. Duke (79′), G. Higuain for J. Jones (87′) and A. Pozuelo for V. Ulloa (87′).
Best player: Gonzalo Higuaín​
Following our analysis, the most impressive player for Inter Miami was Gonzalo Higuaín.
His rating is (8.9) with 2 goals, 27 passes (81% accurate) and 3 key passes. He was won 5 duels out of 7. He performed 3 crosses.
Columbus Crew – Formation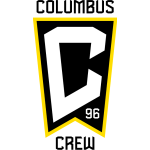 Columbus Crew
Substitutes
Also Columbus Crew adopted the 4-2-3-1 line-up (4-2-3-1).
Caleb Porter played with: Eloy Room (7.0), Steven Moreira (7.2), Jonathan Mensah (6.4), Miloš Degenek (6.5), William Sands (7.0), Artur (6.8), Darlington Nagbe (7.1), Derrick Etienne Junior (6.8), Lucas Zelarayán (6.1), Kevin Molino (6.5) and Cucho Hernández (7.7).
They had on the bench: Jalil Anibaba, Evan Bush, Mohamed Farsi, Aidan Morris, Yaw Yeboah (7.0), James Igbekeme, Erik Hurtado, Josh Williams (6.2) and Pedro Santos (6.4).
Columbus Crew could not rely on the presence of J. Williams (injured).
Substitutions
Columbus Crew made 3 changes: J. Mensah for J. Williams (45′), K. Molino for P. Santos (78′) and W. Sands for Y. Yeboah (87′).
Best player: Cucho Hernández​
The most impressive player for Columbus Crew was Cucho Hernández.
His rating is (7.7) with 1 goal, 38 passes (78% accurate) and 2 key passes. He was won 4 duels out of 11. He performed 1 cross.
Results of the day
These are the results of the day in the Major League Soccer.​