SAINT PAUL. Minnesota United and Los Angeles FC draw 1-1. B. Kallman scored the first goal (45′) for Minnesota United. C. Vela made it even (64′).
The match was played at the Allianz Field stadium in Saint Paul. The referee was Timothy Ford with the support of Katie Nesbitt and Kevin Lock. The 4th official was Silviu Petrescu. The weather was clear. The temperature was pleasant at 19.3 degrees Celsius or 66.7 Fahrenheit. The humidity was 65%.​
Match Statistics​
Shots
13

Total

9

3

On Target

1

10

Off Target

8

0

Shots blocked

0
118

Attack

111

50

Dangerous attack

49

76

Ball safe​

70
0

Penalties

0

10

Corners

8
Fouls
16

Total

15

2

Yellow Cards

1

0

Double Yellow

0

0

Red Card

0
Other
Ball possession
None of the teams was particularly dominant in terms of ball possession. Minnesota United was in possession of the ball for 46% of the time vs. Los Angeles FC that controlled the ball for 54% of the time.
Attitude and shots
Minnesota United was more pushing with 50 dangerous attacks and 13 shots of which 3 were on target. Notwithstanding, that was not enough Minnesota United to win the match​.
Minnesota United shot 13 times, 3 on target, 10 off target. Talking about the opposition, Los Angeles FC shot 9 times, 1 on target, 8 off target.
Cards
Minnesota United received 2 yellow cards (A. Danladi and E. Reynoso). On the opposite side, Los Angeles FC received 1 yellow card (C. Arango).
Match Timeline
B. Kallman
(goal)
E. Reynoso
45'
46'
J. Cifuentes
- sub ->
C. Arango
62'
C. Tello
- sub ->
D. Bouanga
J. Rosales
- sub ->
A. Danladi
67'
J. Gonzalez
- sub ->
M. Garcia Torres
75'
87'
G. Chiellini
- sub ->
E. Segura
Standings
Standings
Eastern Conference
Western Conference
After this encounter, Minnesota United will have 45 points like Portland Timbers to sit in the 6th place. On the opposite side, Los Angeles FC will have 61 points to hold in the 1st place.
Next matches
In the next match in the Major League Soccer, Minnesota United will host Vancouver Whitecaps on the 9th of October with a 4-3 head to head stats in favor of Minnesota United (3 draws).
Los Angeles FC will host Nashville SC on the 9th of October with a 1-0 head to head statistic in favor of Los Angeles FC (0 draws).
Minnesota United – Formation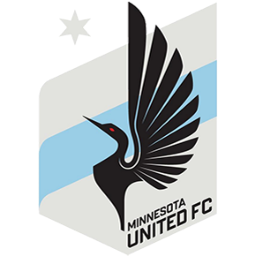 Minnesota United
Substitutes
Minnesota United started with a 4-2-3-1 line-up (4-2-3-1).
The manager Adrian Heath decided to play with the following team: Dayne St. Clair (6.6), D.J. Taylor (6.9), Michael Boxall (6.9), Brent Kallman (8.1), Kemar Lawrence (6.5), Wil Trapp (6.2), Kervin Arriaga (7.1), Robin Lod (6.1), Emanuel Reynoso (7.1), Mender García (6.4) and Luis Amarilla (7.7).
The home team had on the bench: Abu Danladi (6.4), Joseph Rosales (6.9), Niko Hansen, Tyler Miller, Alan Benítez, Oniel Fisher, Nabilai Kibunguchy, Jonathan Gonzalez (6.7) and Eric Dick.
Substitutions
Minnesota United made 3 changes: R. Lod for A. Danladi (46′), A. Danladi for J. Rosales (67′) and M. Garcia Torres for J. Gonzalez (75′).
Best player: Brent Kallman​
The player that probably impressed the most for Minnesota United was Brent Kallman.
His rating is (8.1) with 1 goal, 31 passes (83% accurate) and 0 key passes. He was won 4 duels out of 4.
Los Angeles FC – Formation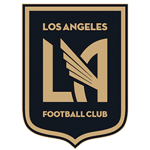 Los Angeles FC
Substitutes
Los Angeles FC started with a 3-4-1-2 line-up (3-4-1-2).
Steven Cherundolo played with: Maxime Crépeau (6.6), Sebastien Ibeagha (6.8), Jesús Murillo (7.2), Eddie Segura (7.0), Kellyn Acosta (7.5), Latif Blessing (6.8), Ilie Sánchez (7.3), Denis Bouanga (6.4), Carlos Vela (8.6), Cristian Arango (6.2) and Gareth Bale (6.8).
These were the players on the bench: Antonio Leone, Giorgio Chiellini (7.0), Jhegson Méndez, John McCarthy, Kwadwo Opoku (6.5), Cristian Tello (6.6) and José Cifuentes (6.8).
Los Angeles FC could not rely on the presence of G. Chiellini (injured).
Substitutions
Los Angeles FC made 4 changes: C. Arango for J. Cifuentes (46′), G. Bale for K. Opoku (62′), D. Bouanga for C. Tello (62′) and E. Segura for G. Chiellini (87′).
Best player: Carlos Vela​
As per our analysis, the most impressive player for Los Angeles FC was Carlos Vela.
His rating is (8.6) with 1 goal, 49 passes (77% accurate) and 2 key passes. He was won 8 duels out of 11. He performed 6 crosses.
Results of the day
These are the results of the day in the Major League Soccer.​