ZAPOPAN. Tigres UANL had a straightforward win over Guadalajara. Tigres UANL was just to good to grab a decisive 4-0 lead with J. Vigon (21′), J. Vigon (30′), Samir (63′) and ('). Guadalajara reduced the distance with a goal (89') by A. Zaldivar, but there was not much to do for them. Guadalajara lost this match even if it was better in terms of ball possession (57%).
The match was played at the Estadio AKRON stadium in Zapopan on Tuesday and it started at 9:05 pm local time. The referee was Fernando Guerrero Ramírez with the support of Enedina Caudillo Gómez and Jéssica Fernanda Morales Morales. The 4th official was Óscar Mejía García. The weather was cloudy. The temperature was pleasant at 19.9 degrees Celsius or 67.75 Fahrenheit. The humidity was 95%.​
Match Statistics​
Shots
21

Total

16

8

On Target

11

13

Off Target

5

1

Shots blocked

0
124

Attack

73

67

Dangerous attack

32

62

Ball safe​

64
0

Penalties

0

10

Corners

8
Fouls
5

Total

10

0

Yellow Cards

3

0

Double Yellow

0

0

Red Card

0
Other
Ball possession
Guadalajara had a superior ball possession 57% while Tigres UANL was struggling with a 43% ball possession.
Attitude and shots
Guadalajara was more pushing with 67 dangerous attacks and 21 shots of which 8 were on target. Even so, Tigres UANL was capable to find the solution to win this encounter.​
Guadalajara shot 21 times, 8 on target, 13 off target. On the other side, Tigres UANL shot 16 times, 11 on target, 5 off target.
Cards
Guadalajara didn't receive any yellow card. Talking about the opposition, Tigres UANL received 4 yellow cards (R. Fulgencio, L. Quinones, L. Quinones and Samir).
Match Timeline
I. Brizuela
- sub ->
C. Cisneros
56'
62'
R. Carioca
- sub ->
J. Vigon
62'
R. Carioca
- sub ->
J. Vigon
C. Calderon
- sub ->
J. Orozco
69'
72'
F. Thauvin
- sub ->
L. Quinones
72'
J. Caicedo
- sub ->
A. Gignac
72'
J. Caicedo
- sub ->
A. Gignac
84'
J. Garza
- sub ->
G. Pizarro
84'
D. Ayala
- sub ->
S. Cordova
Standings
After playing this match, Guadalajara will stay with 22 points to sit in the 7th place. Talking about the opposition, Tigres UANL will have 27 points to gain in the 5th place.
Next matches
In the next match in the Liga MX, Guadalajara will play away with Cruz Azul on the 2nd of October with a 11-9 head to head stats in favor of Cruz Azul (16 draws).
Tigres UANL will play away agasint Atlético San Luis on the 1st of October with a 3-0 head to head statistic in favor of Tigres UANL (3 draws).
Guadalajara – Formation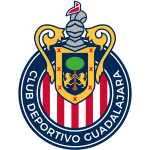 Guadalajara
Substitutes
Guadalajara started with a 4-2-3-1 line-up (4-2-3-1).
The manager Ricardo Cadena Martínez decided to play with the following team: Miguel Jiménez (6.4), Alan Mozo (7.0), Gilberto Sepúlveda (6.5), Luis Olivas (6.7), Jesús Orozco (6.6), Fernando Beltran (6.7), Sergio Flores (7.3), Carlos Cisneros (7.1), Alexis Vega (7.1), Roberto Alvarado (7.2) and Santiago Ormeño (6.6).
The home team had on the bench: Fernando González, Hiram Mier, Angel Zaldívar (6.8), Isaac Brizuela (6.2), Miguel Ponce, Pavel Pérez (6.1), Cristian Calderón (6.4), José Rangel, Jesús Ricardo Angulo (6.6) and Jesús Sánchez.
Substitutions
Guadalajara made 3 changes: C. Cisneros for I. Brizuela (56′), J. Orozco for C. Calderon (69′) and A. Mozo for J. Angulo (76′).
Best player: Sergio Flores​
Following our analysis, the most impressive player for Guadalajara was Sergio Flores.
His rating is (7.3) with 58 passes (93% accurate) and 2 key passes. He was won 3 duels out of 8.
Tigres UANL – Formation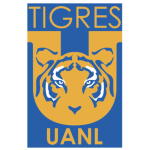 Tigres UANL
Substitutes
Tigres UANL started with a mid-fielder-oriented line-up (4-1-4-1).
Miguel Ernesto Herrera Aguirre played with: Nahuel Guzmán (8.0), Vladimir Loroña (7.1), Igor Lichnovsky (7.3), Samir (8.0), Jesús Angulo (6.2), Guido Pizarro (6.5), Raymundo Fulgencio (6.6), Juan Vigón (8.0), Sebastián Córdova (7.9), Luis Quiñones (6.8) and André-Pierre Gignac (6.8).
These were the players on the bench: Jesus Angel Garza Garcia, Florian Thauvin (7.3), Miguel Ortega, David Ayala (6.6), Luís Rodríguez, Eduardo Tercero, Diego Reyes, Jordy Caicedo (7.0), Rafael Carioca (7.3) and Hugo Ayala.
Tigres UANL could not rely on the presence of R. Carioca (injured) and R. Carioca (injured).
Substitutions
Tigres UANL made 7 changes: J. Vigon for R. Carioca (62′), J. Vigon for R. Carioca (62′), L. Quinones for F. Thauvin (72′), A. Gignac for J. Caicedo (72′), A. Gignac for J. Caicedo (72′), G. Pizarro for J. Garza (84′) and S. Cordova for D. Ayala (84′).
Best player: Samir​
The player that probably impressed the most for Tigres UANL was Samir.
His rating is (8.0) with 1 goal, 34 passes (91% accurate) and 0 key passes. He was won 4 duels out of 8.
Results of the day
These are the results of the day in the Liga MX.​