AVELLANEDA. Racing Club conquers Patronato 1-0 after G. Hauche scored just 1 goal (65′). Racing Club made the most of its better ball possession (58%).
The match was played at the Estadio Presidente Juan Domingo Perón stadium in Avellaneda on Tuesday and it started at 9:30 pm local time. The referee was Leandro Rey Hilfer assisted by Maximiliano Del Yesso and Juan Vázquez. The 4th official was Pablo Giménez. The weather was clear. The temperature was cold at 12.1 degrees Celsius or 53.71 Fahrenheit. The humidity was 71%.​
Match Statistics​
Shots
13

Total

18

5

On Target

6

8

Off Target

12

2

Shots blocked

4
117

Attack

104

51

Dangerous attack

34

91

Ball safe​

74
0

Penalties

0

10

Corners

6
Fouls
9

Total

22

2

Yellow Cards

2

0

Double Yellow

0

0

Red Card

0
Other
Ball possession
Racing Club had a superior ball possession 58% while Patronato was struggling with a 42% ball possession.
Attitude and shots
Racing Club was putting more pressure with 51 dangerous attacks and 13 shots of which 5 were on target. This is one of the reasons why Racing Club won the match​.
Racing Club shot 13 times, 5 on target, 8 off target. Regarding the opposition, Patronato shot 18 times, 6 on target, 12 off target.
Cards
Racing Club received 2 yellow cards (F. Mura and L. Sigali). On the other side, Patronato received 2 yellow cards (S. Medina and A. Rodriguez).
Match Timeline
56'
J. Giani
- sub ->
J. Herrera
56'
J. Barinaga
- sub ->
J. Valdez
G. Hauche
(goal)
E. Copetti
65'
73'
M. G. Pardo
- sub ->
F. Leys
85'
J. Guasone
- sub ->
L. Mosevich
P. Tanda
- sub ->
M. Romero
89'
R. Fernandez
- sub ->
E. Vecchio
90'
R. Fernandez
- sub ->
E. Vecchio
90'
Standings
After playing this match, Racing Club will have 31 points to move up in the 6th place. On the opposite side, Patronato will stay with 27 points like Boca Juniors to move down in the 12th place.
Next matches
In the next match in the Superliga, Racing Club will host Unión Santa Fe on the 24th of September with a 4-3 head to head in favor of Racing Club (2 draws).
Patronato will play away agasint Godoy Cruz on the 15th of October with a 4-0 head to head in favor of Godoy Cruz (1 draw).
Racing Club – Formation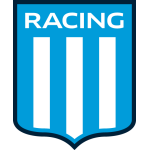 Racing Club
Substitutes
Racing Club started with an extremely aggressive line-up (3-4-3).
The manager Fernando Rubén Gago decided to play with the following team: Gabriel Arias (8.5), Jonathan Galván (8.3), Leonardo Sigali (7.1), Emiliano Insúa (6.8), Facundo Mura (6.8), Maico Quiroz (7.5), Emiliano Vecchio (7.8), Eugenio Mena (6.5), Gabriel Hauche (8.3), Enzo Copetti (7.3) and Maximiliano Romero (6.6).
The home team had on the bench: Agustin Ojeda, Iván Pillud (6.8), Emiliano Saliadarre, Juan Cáceres, Nicolás Meaurio, Patricio Tanda (6.2), Fernando Prado, Matías Tagliamonte, Nicolas Oroz (6.3) and Roman Fernández.
Substitutions
Racing Club made 4 changes: G. Hauche for N. Oroz (69′), M. Romero for P. Tanda (89′), E. Vecchio for R. Fernandez (90′) and E. Vecchio for R. Fernandez (90′).
Best player: Gabriel Arias​
As per our analysis, the most impressive player for Racing Club was the goalkeeper: Gabriel Arias. His rating is 8.54. He performed 7 saves.
Patronato – Formation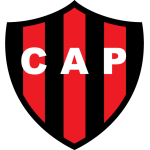 Patronato
Substitutes
Patronato started with a conservative line-up (4-4-2).
Facundo Sava played with: Facundo Altamirano (6.9), Raúl Lozano (6.5), Leonel Mosevich (6.7), Carlos Quintana (7.4), Lucas Kruspzky (6.2), Jonas Acevedo (6.7), Franco Leys (6.7), Jorge Valdez (7.1), Sebastián Medina (7.0), Jonathan Herrera (6.6) and Axel Rodriguez (6.4).
The following players were sitting on the bench: Justo Giani (6.9), Matías Pardo (6.1), Brian Nievas, Franco Rivasseau, Juan Cruz Guasone (6.5), Lautaro Geminiani, Juan Barinaga (6.8), Matías Mansilla, Alexander Sebastián Sosa (6.6), Facundo Cobos and Tomás Cáceres.
Substitutions
Patronato made 5 changes: J. Herrera for J. Giani (56′), J. Valdez for J. Barinaga (56′), F. Leys for M. G. Pardo (73′), S. Medina for A. Sosa (85′) and L. Mosevich for J. Guasone (85′).
Best player: Carlos Quintana​
The most impressive player for Patronato was Carlos Quintana.
His rating is (7.4) with 18 passes (72% accurate) and 0 key passes. He was won 4 duels out of 6.
Results of the day
These are the results of the day in the Superliga.​