HALIFAX. Halifax Town conquers Gateshead 2-0 after E. Dieseruvwe scores a double.
The match was played at the The Shay Stadium stadium in Halifax on Tuesday and it started at 7:45 pm local time. The referee was Scott Jackson. The weather was cloudy. The temperature was pleasant at 23 degrees Celsius or 73.31 Fahrenheit. The humidity was 79%.​
Match Statistics​
Shots
10

Total

9

5

On Target

2

5

Off Target

7

0

Shots blocked

0
63

Attack

69

30

Dangerous attack

34

0

Ball safe​

0
0

Penalties

0

3

Corners

3
Fouls
1

Yellow Cards

2

0

Double Yellow

0

0

Red Card

1
Other
Ball possession
Gateshead had a strong ball possession 55% while Halifax Town was struggling with a 45% ball possession.
Attitude and shots
Gateshead was putting more pressure with 34 dangerous attacks and 9 shots of which 2 were on target. Nonetheless, Halifax Town was capable to find the solution to win this match.​
Halifax Town shot 10 times, 5 on target, 5 off target. On the other side, Gateshead shot 9 times, 2 on target, 7 off target.
Cards
Halifax Town received 1 yellow card (J. Stott). Regarding the opposition, Gateshead received 2 yellow cards (O. Bailey and O. Gallacher).
Also, Gateshead didn't finish the match with 11 players after O. Gallacher (Gateshead) was sent off after receiving a second yellow card (84′).
Match Timeline
56'
T. Allan
- sub ->
P. Blackett
K. Spence
- sub ->
M. Warburton
65'
J. Slew
- sub ->
E. Dieseruvwe
70'
R. Harker
- sub ->
A. Capello
85'
90'
L. Hasani
- sub ->
O. Bailey
Standings
After this contest, Halifax Town will have 8 points like Southend United, Oldham Athletic and Dagenham & Redbridge to hold in the 15th place. On the opposite side, Gateshead will stay with 6 points like Aldershot Town to sit in the 21st place.
Next matches
In the next match in the National League, Halifax Town will host Eastleigh on the 29th of April with a 6-4 head to head record in favor of Eastleigh (5 draws).
Gateshead will host Maidenhead United on the 29th of April with a 3-1 head to head stats in favor of Gateshead (0 draws).
Halifax Town – Formation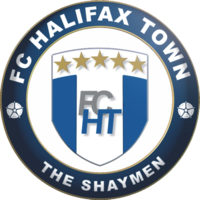 Halifax Town
Substitutes
The manager Chris Millington decided to play with the following team: S. Johnson, S. Minihan, J. Stott, J. Senior, J. Debrah, J. Keane, J. Hunter, H. Gilmour, E. Dieseruvwe, M. Warburton and A. Cappello.
The home team had on the bench: K. Spence, J. Slew, R. Harker, T. Golden and F. Arthur.
Substitutions
Halifax Town made 3 changes: M. Warburton for K. Spence (65′), E. Dieseruvwe for J. Slew (70′) and A. Capello for R. Harker (85′).
Gateshead – Formation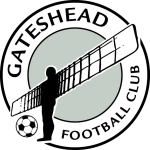 Gateshead
Substitutes
Mike Williamson played with: D. Langley, R. Tinkler, L. Storey, J. Mills, O. Bailey, O. Gallacher, G. Olley, D. Ward, A. Campbell, P. Blackett and W. Harris.
They had on the bench: T. Allan, A. Yussuf, L. Hasani, E. Forbes and J. Montgomery.
Substitutions
Gateshead made 3 changes: P. Blackett for T. Allan (56′), D. Ward for A. Yussuf (77′) and O. Bailey for L. Hasani (90′).
Results of the day
These are the results of the day in the National League.​