HARROGATE. Salford City snatched a late win Harrogate Town 1-0 after M. Lund scored just 1 goal (90′). Salford City was unquestionably better in terms of ball possession (68%) and that was among the factors of its victory.​
The match was played at the CNG Stadium stadium in Harrogate on Tuesday and it started at 7:45 pm local time. The referee was Ben Toner who was helped by David Avent and Gary Hilton. The 4th official was Ivan Stankovic. The weather was clear. The temperature was cold at 12.3 degrees Celsius or 54.07 Fahrenheit. The humidity was 82%.​
Match Statistics​
Shots
15

Total

18

2

On Target

5

13

Off Target

13

0

Shots blocked

0
122

Attack

102

51

Dangerous attack

58

0

Ball safe​

0
0

Penalties

0

4

Corners

5

7

Off Sides

1
Fouls
13

Total

10

1

Yellow Cards

3

0

Double Yellow

0

0

Red Card

0
Other
Ball possession
Salford City was in firm control of the ball 68% while Harrogate Town was struggling with a 32% ball possession.
Attitude and shots
Salford City was more aggressive with 58 dangerous attacks and 18 shots of which 5 were on target. This is one of the reasons why Salford City won the match.​
Harrogate Town shot 15 times, 2 on target, 13 off target. On the opposite side, Salford City shot 18 times, 5 on target, 13 off target.
Cards
Harrogate Town received 1 yellow card (J. Coley). Regarding the opposition, Salford City received 3 yellow cards (R. Leak, E. Watt and I. Touray).
Match Timeline
65'
M. Lund
- sub ->
E. Galbraith
D. Grant
- sub ->
S. Folarin
74'
84'
L. Tolaj
- sub ->
O. Bailey
J. Muldoon
- sub ->
J. Coley
85'
85'
M. Smith
- sub ->
C. Hendry
Standings
After this match, Harrogate Town will stay with 7 points like Tranmere Rovers, Newport County and Stockport County to remain in the 19th place. On the opposite side, Salford City will have 17 points like Northampton Town to hold in the 4th place.
Next matches
In the next match in the League Two, Harrogate Town will host Walsall on the 18th of April with a 1-0 head to head stats in favor of Harrogate Town (3 draws).
Salford City will host Hartlepool United on the 18th of April with a 3-1 head to head record in favor of Salford City (3 draws).
Harrogate Town – Formation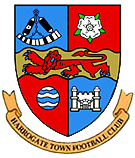 Harrogate Town
Substitutes
Harrogate Town started with a 4-2-3-1 line-up (4-2-3-1).
The manager Simon Weaver decided to play with the following team: Peter Jameson (7.2), Kayne Ramsay (7.2), Miles Welch-Hayes (6.7), Joe Mattock (7.2), Lewis Richards (6.5), Stephen Dooley (6.6), Warren Burrell (6.9), Josh Coley (6.7), Alexander Pattison (7.6), Sam Folarin (7.4) and Luke Armstrong (7.3).
The home team had on the bench: Jack Muldoon (6.7), D. Angus, Daniel Grant (6.1), J. Austerfield, M. Oxley, Matty Daly (6.1) and R. McArdle.
Harrogate Town could not rely on the presence of D. Grant (injured).
Substitutions
Harrogate Town made 3 changes: S. Dooley for M. Daly (59′), S. Folarin for D. Grant (74′) and J. Coley for J. Muldoon (85′).
Best player: Alexander Pattison​
Following our analysis, the most impressive player for Harrogate Town was Alexander Pattison.
His rating is (7.6) with 23 passes (65% accurate) and 1 key pass. He was won 7 duels out of 9. He performed 2 crosses.
Salford City – Formation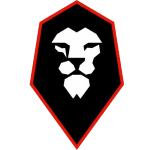 Salford City
Substitutes
Salford City started with a 3-4-1-2 line-up (3-4-1-2).
Neil Wood played with: Tom King (7.8), Jason Lowe (7.1), Theo Vassell (6.9), Ryan Leak (6.8), Luke Bolton (7.2), Ryan Watson (7.2), Elliot Watt (8.2), Ibou Touray (6.8), Ethan Galbraith (6.8), Odin Bailey (7.4) and Callum Hendry (6.9).
The following players were sitting on the bench: J. O'Brien, Lorent Tolaj (7.0), J. Jenkins, J. Chapman, Matthew Lund (7.1), Matt Smith (6.4) and K. Berkoe.
Substitutions
Salford City made 3 changes: E. Galbraith for M. Lund (65′), O. Bailey for L. Tolaj (84′) and C. Hendry for M. Smith (85′).
Best player: Elliot Watt​
As per our analysis, the most impressive player for Salford City was Elliot Watt even if he didn't score the decisive goal.
His rating is (8.2) with 102 passes (87% accurate) and 4 key passes. He was won 12 duels out of 18. He performed 6 crosses.
Results of the day
These are the results of the day in the League Two.​