PETERBOROUGH. Fleetwood Town tops Peterborough United 1-0 after J. Vela scored just 1 goal (23′).
The match was played at the Weston Homes Stadium stadium in Peterborough on Tuesday and it started at 7:45 pm local time. The referee was Will Finnie with the assistance of Declan Ford and Richard Wigglesworth. The 4th official was Mike George. The weather was cloudy. The temperature was cold at 14.1 degrees Celsius or 57.34 Fahrenheit. The humidity was 82%.​
Match Statistics​
Shots
19

Total

7

4

On Target

1

15

Off Target

6

0

Shots blocked

0
128

Attack

93

56

Dangerous attack

36

0

Ball safe​

0
0

Penalties

0

11

Corners

5
Fouls
12

Total

12

3

Yellow Cards

2

0

Double Yellow

0

0

Red Card

0
Other
Ball possession
None of the teams was particularly dominant in terms of ball possession. Peterborough United was in possession of the ball for 53% of the time vs. Fleetwood Town that controlled the ball for 47% of the time.
Attitude and shots
Peterborough United was putting more pressure with 56 dangerous attacks and 19 shots of which 4 were on target. Anyway, Fleetwood Town was capable to find the solution to win this match.​
Peterborough United shot 19 times, 4 on target, 15 off target. Regarding the opposition, Fleetwood Town shot 7 times, 1 on target, 6 off target.
Cards
Peterborough United received 3 yellow cards (N. Thompson, B. Thompson and J. Taylor). On the opposite side, Fleetwood Town received 2 yellow cards (S. Rooney and J. Earl).
Match Timeline
B. Thompson
- sub ->
H. Kyprianou
46'
J. Knight
- sub ->
N. Thompson
53'
R. Jones
- sub ->
J. Marriott
62'
E. Mason-Clark
- sub ->
H. Burrows
62'
68'
P. Omochere
- sub ->
C. Morton
J. Randall
- sub ->
K. Poku
75'
80'
P. Lane
- sub ->
C. Mendes Gomes
80'
H. Macadam
- sub ->
D. Batty
90'
J. Garner
- sub ->
A. Muskwe
Standings
After this contest, Peterborough United will stay with 12 points like Shrewsbury Town to remain in the 7th place. Talking about the opposition, Fleetwood Town will have 11 points like Exeter City, Wycombe Wanderers, Barnsley and Derby County to sit in the 12th place.
Next matches
In the next match in the League One, Peterborough United will play away against Barnsley on the 6th of May with a 7-5 head to head in favor of Barnsley (3 draws).
Fleetwood Town will host Ipswich Town on the 6th of May with a 4-2 head to head in favor of Ipswich Town (0 draws).
Peterborough United – Formation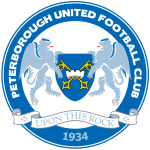 Peterborough United
Substitutes
Peterborough United started with a 3-4-1-2 line-up (3-4-1-2).
The manager Grant McCann decided to play with the following team: Lucas Bergström (6.7), Nathan Thompson (6.6), Ronnie Edwards (7.4), Frankie Kent (7.0), Joe Ward (6.8), Jack Taylor (7.1), Hector Kyprianou (6.4), Harrison Burrows (6.4), Kwame Poku (7.2), Jonson Clarke-Harris (6.8) and Jack Marriott (6.8).
The home team had on the bench: Ephron Mason-Clarke (6.3), Joel Randall (6.2), Ricky Jade-Jones (6.8), W. Blackmore, Ben Thompson (6.8), J. Fuchs and Josh Knight (7.0).
Peterborough United could not rely on the presence of J. Knight (injured).
Substitutions
Peterborough United made 5 changes: H. Kyprianou for B. Thompson (46′), N. Thompson for J. Knight (53′), J. Marriott for R. Jones (62′), H. Burrows for E. Mason-Clark (62′) and K. Poku for J. Randall (75′).
Best player: Ronnie Edwards​
As per our analysis, the most impressive player for Peterborough United was Ronnie Edwards.
His rating is (7.4) with 36 passes (80% accurate) and 0 key passes. He was won 7 duels out of 9.
Fleetwood Town – Formation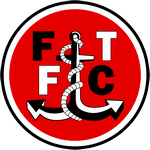 Fleetwood Town
Substitutes
Fleetwood Town started with a 4-2-3-1 line-up (4-2-3-1).
Scott Brown played with: Jay Lynch (8.0), Shaun Rooney (8.4), Aristote Nsiala (7.4), Josh Earl (7.4), Danny Andrew (7.0), Lewis Warrington (7.4), Josh Vela (8.0), Callum Morton (6.4), Daniel Batty (6.8), Carlos Mendes Gomes (6.6) and Admiral Muskwe (6.6).
They had on the bench: Promise Omochere (6.8), Harvey Macadam (6.6), J. Stolarczyk, J. Garner, Paddy Lane (6.6), C. Johnston and C. Hayes.
Substitutions
Fleetwood Town made 4 changes: C. Morton for P. Omochere (68′), C. Mendes Gomes for P. Lane (80′), D. Batty for H. Macadam (80′) and A. Muskwe for J. Garner (90′).
Best player: Shaun Rooney​
The most impressive player for Fleetwood Town was Shaun Rooney even if he didn't score the decisive goal.
His rating is (8.4) with 44 passes (52% accurate) and 1 key pass. He was won 14 duels out of 16. He performed 2 crosses.
Results of the day
These are the results of the day in the League One.​