VIBORG. Viborg beat Horsens to win 2-1. A goal from M. Risgaard was decisive in the 90min. It was Viborg to strike first with an early goal of J. Lonwijk at the 9′. Then I. Said scored again for Viborg in the 20′ minute. Eventually, M. Risgaard Jensen reduced the distance for Horsens (90′). Finally, that was it, and the result remained 2-1. Viborg capitalized on its superior ball possession (60%).
The match was played at the Energi Viborg Arena stadium in Viborg on Monday and it started at 7:00 pm local time. The referee was Mads-Kristoffer Kristoffersen assisted by Rene Risum and Sune Feddersen. The 4th official was Aydin Uslu. The weather was cloudy. The temperature was pleasant at 17 degrees Celsius or 62.6 Fahrenheit. The humidity was 76%.​
Match Statistics​
Ball possession
Viborg had a strong ball possession 60% while Horsens was struggling with a 40% ball possession.
Attitude and shots
Viborg was putting more pressure with 58 dangerous attacks and 21 shots of which 7 were on target. This is one of the reasons why Viborg won the match​.
Viborg shot 21 times, 7 on target, 14 off target. On the opposite side, Horsens shot 11 times, 5 on target, 6 off target.
Cards
Viborg received 3 yellow cards (I. Said, J. Grot and J. Gronning). On the other side, Horsens received 3 yellow cards (A. Sigurdarson, J. Gomez and E. Just).
Match Timeline
46'
J. Drachmann
- sub ->
D. Kruse
N. Mortimer
- sub ->
I. Said
65'
67'
M. Lassen
- sub ->
L. Musonda
67'
J. Gemmer
- sub ->
M. Opondo
77'
S. Makienok
- sub ->
A. Sigurdarson
M. Sondergaard Clausen
- sub ->
C. Leemans
78'
E. Achouri
- sub ->
J. Lonwijk
78'
90'
M. Risgaard Jensen
(goal)
T. Santos
Standings
After playing this match, Viborg will have 18 points to remain in the 3rd place. Talking about the opposition, Horsens will stay with 11 points to remain in the 7th place.
Next matches
In the next match in the Superliga, Viborg will play away with Brøndby on the 13th of November with a 10-4 head to head stats in favor of Brøndby (6 draws).
Horsens will host OB on the 13th of November with a 19-11 head to head record in favor of OB (12 draws).
Viborg – Formation Viborg
Substitutes
Viborg started with a aggressive line-up (4-3-3).
The manager Jacob Friis decided to play with the following team: Lucas Lund Pedersen (6.5), Anton Gaaei (7.0), Nicolas Bürgy (7.0), Žan Zaletel (7.2), Oliver Bundgaard Kristensen (7.4), Jacob Bonde (7.1), Jeppe Grønning (7.3), Clint Leemans (7.4), Ibrahim Said (7.0), Jay-Roy Grot (7.4) and Justin Lonwijk (7.5).
The home team had on the bench: Kasper Kiilerich, Mads Lauritsen, Sofus Berger, Jonas Thorsen, Jan Žambůrek, Mads Söndergaard (6.7), Nils Mortimer (7.1), Alassana Jatta and Elias Achouri (6.7).
Substitutions
Viborg made 4 changes: I. Said for N. Mortimer (65′), C. Leemans for M. Sondergaard Clausen (78′), J. Lonwijk for E. Achouri (78′) and J. Grot for A. Jatta (90′).
Best player: Justin Lonwijk​
The player that probably impressed the most for Viborg was Justin Lonwijk.
His rating is (7.5) with 1 goal, 41 passes (80% accurate) and 2 key passes. He was won 4 duels out of 7.
Horsens – Formation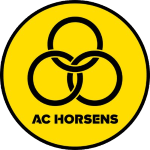 Horsens
Substitutes
Horsens started with a 3-4-2-1 line-up (3-4-2-1).
Jens Berthel Askou played with: Matej Delač (7.1), Magnus Jensen (6.5), Malte Kiilerich (6.3), James Gomez (7.1), Thomas Santos (6.8), Moses Opondo (6.2), David Kruse (6.1), Lubambo Musonda (6.9), Samson Iyede (5.9), Aron Sigurðarson (6.4) and Anders Jacobsen (7.0).
These were the players on the bench: Marcus Bobjerg, Mikkel Lassen (6.7), Alexander Ludwig, Elijah Just (7.0), Janus Drachmann (6.8), Jonas Gemmer (6.5), Marcus Hannesbo, Lirim Qamili and Simon Makienok (6.7).
Substitutions
Horsens made 5 changes: D. Kruse for J. Drachmann (46′), S. Iyede for E. Just (46′), L. Musonda for M. Lassen (67′), M. Opondo for J. Gemmer (67′) and A. Sigurdarson for S. Makienok (77′).
Best player: Matej Delač​
Following our analysis, the most impressive player for Horsens was the goalkeeper: Matej Delač. His rating is 7.12. He performed 5 saves.
Results of the day
These are the results of the day in the Superliga.​