CHICAGO. Chicago Fire topped Inter Miami 3-1 thanks to J. Duran who scored in the 40th and 87th minute. Chicago Fire got an early 2-0 lead with 2 goals from J. Duran (40′) and X. Shaqiri (64′). Inter Miami tried to recover with a goal from G. Higuain (76′). However, the contest was closed by a goal (87′) scored by J. Duran for Chicago Fire.
The match was played at the Soldier Field stadium in Chicago on Saturday and it started at 7:00 pm local time. The referee was Matthew Conger who was helped by Meghan Mullen and Gianni Facchini. The 4th official was Ramy Touchan. The weather was clear. The temperature was pleasant at 22.3 degrees Celsius or 72.19 Fahrenheit. The humidity was 72%.​
Match Statistics​
Shots
11

Total

7

4

On Target

3

7

Off Target

4

3

Shots blocked

2
105

Attack

96

50

Dangerous attack

53

96

Ball safe​

75
0

Penalties

1

7

Corners

2
Fouls
7

Total

10

2

Yellow Cards

1

0

Double Yellow

0

0

Red Card

0
Other
Ball possession
None of the teams had a clear upper hand in terms of ball possession. Chicago Fire was in possession of the ball for 53% of the time vs. Inter Miami that controlled the ball for 47% of the time.
Attitude and shots
Inter Miami was more aggressive with 53 dangerous attacks and 7 shots of which 3 were on target. Nevertheless, Chicago Fire was able to find the solution to win this match.​
Chicago Fire shot 11 times, 4 on target, 7 off target. Regarding the opposition, Inter Miami shot 7 times, 3 on target, 4 off target.
Cards
Chicago Fire received 2 yellow cards (R. Czichos and F. Navarro). On the other side, Inter Miami received 1 yellow card (C. McVey).
Match Timeline
62'
B. Duke
- sub ->
I. Vassilev
X. Shaqiri
(goal)
C. Mueller
64'
A. Reynolds II
- sub ->
B. Gutierrez
66'
J. Bornstein
- sub ->
M. Pineda
68'
73'
A. Lassiter
- sub ->
J. Mota
J. Espinoza
- sub ->
C. Mueller
81'
V. Bezerra
- sub ->
J. Duran
90'
Standings
Standings
Eastern Conference
Western Conference
After playing this match, Chicago Fire will have 35 points like Charlotte to sit in the 11th place. Regarding the opposition, Inter Miami will stay with 36 points like Atlanta United to remain in the 10th place.
Next matches
In the next match in the Major League Soccer, Chicago Fire will host New England on the 8th of October with a 23-18 head to head statistic in favor of Chicago Fire (14 draws).
Inter Miami will host Montreal Impact on the 8th of October with a 3-1 head to head record in favor of Montreal Impact (1 draw).
Chicago Fire – Formation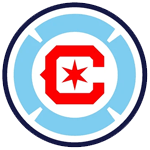 Chicago Fire
Substitutes
Chicago Fire adopted the 4-2-3-1 line-up (4-2-3-1).
The manager Ezra Hendrickson decided to play with the following team: Gabriel Słonina (6.5), Boris Sekulić (7.0), Carlos Teran (7.1), Rafael Czichos (7.0), Miguel Navarro (7.2), Federico Navarro (6.9), Mauricio Pineda (6.2), Brian Gutierrez (7.0), Xherdan Shaqiri (8.3), Chris Mueller (6.8) and Jhon Durán (8.6).
The home team had on the bench: Alex Monis, Spencer Richey, Kendall Burks, Javier Casas, Jonathan Bornstein (6.1), Sergio Oregel, Andre Reynolds (6.1), Victor Bezerra and Jhon Espinoza (6.5).
Substitutions
Chicago Fire made 4 changes: B. Gutierrez for A. Reynolds II (66′), M. Pineda for J. Bornstein (68′), C. Mueller for J. Espinoza (81′) and J. Duran for V. Bezerra (90′).
Best player: Jhon Durán​
As per our analysis, the most impressive player for Chicago Fire was Jhon Durán.
His rating is (8.6) with 2 goals, 19 passes (73% accurate) and 0 key passes. He was won 5 duels out of 9.
Inter Miami – Formation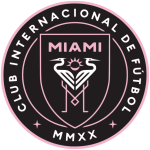 Inter Miami
Substitutes
Also Inter Miami adopted the 4-2-3-1 line-up (4-2-3-1).
Phil Neville played with: Nick Marsman (5.8), DeAndre Yedlin (6.2), Christopher McVey (7.0), Ryan Sailor (6.0), Kieran Gibbs (6.8), Gregore (6.7), Jean Mota (6.9), Indiana Vassilev (6.1), Alejandro Pozuelo (6.9), Robert Taylor (6.8) and Gonzalo Higuaín (7.5).
The following players were sitting on the bench: Emerson Rodríguez, Noah Allen, Bryce Duke (6.3), Drake Callender, Aimé Mabika, Joevin Jones (6.1), Harvey Neville, Victor Ulloa and Ariel Lassiter (6.6).
Substitutions
Inter Miami made 3 changes: I. Vassilev for B. Duke (62′), K. Gibbs for J. Jones (62′) and J. Mota for A. Lassiter (73′).
Best player: Gonzalo Higuaín​
The player that probably impressed the most for Inter Miami was Gonzalo Higuaín.
His rating is (7.5) with 1 goal, 21 passes (71% accurate) and 2 key passes. He was won 2 duels out of 5. He performed 2 crosses.
Results of the day
These are the results of the day in the Major League Soccer.​