MONTEVIDEO. Peñarol manages to recover against Rentistas with a goal on the L. Acevedo 7′ and a goal on the M. Acuna 60′. Peñarol was decisively superior in terms of ball possession (68%)​
The match was played at the Estadio Campeón del Siglo stadium in Montevideo on Sunday and it started at 6:00 pm local time. The weather was clear. The temperature was cold at 12 degrees Celsius or 53.62 Fahrenheit. The humidity was 54%.​
Match Statistics​
Ball possession
Peñarol had a superior ball possession 68% while Rentistas was struggling with a 32% ball possession.
Attitude and shots
Peñarol was more pushing with 87 dangerous attacks and 11 shots of which 5 were on target. Nonetheless, that was not enough Peñarol to win the match​.
Peñarol shot 11 times, 5 on target, 6 off target. Talking about the opposition, Rentistas shot 3 times, 2 on target, 1 off target.
Cards
Peñarol received 3 yellow cards (K. Mendez, N. Milesi and M. Aguirregaray). Regarding the opposition, Rentistas received 6 yellow cards (F. Buschiazzo, N. Queiroz, L. Machado, L. Rodriguez, L. Puyol and M. Pinto).
Match Timeline
7'
Luis Miguel Acevedo Tabárez
(goal)
G. Andrada
Matías Aguirregaray
- Yellow
58'
Valentín Rodríguez
- sub ->
J. Ramos
59'
70'
Leandro Joaquín Rodríguez Telechea
- sub ->
L. Acevedo
75'
Mathías Emanuel Silvera Almeida
- sub ->
M. Acuna
75'
Lucas Andrés Puyol Silva
- sub ->
J. Varela
82'
Lucas Machado Solari
- Yellow
85'
Juan Pablo Hernández Aranda
- sub ->
N. Prieto
87'
Leandro Joaquín Rodríguez Telechea
- Yellow
90'
Lucas Andrés Puyol Silva
- Yellow
90'
Marcos Ariel Pinto
- Yellow
Standings
After playing this contest, Peñarol will have 26 points to hold in the 5th place. On the opposite side, Rentistas will have 19 points to remain in the 11th place.
Next matches
In the next match in the Primera Division, Peñarol will host Torque on the 24th of September with a 4-3 head to head stats in favor of Peñarol (2 draws).
Rentistas will host Torque on the 14th of September with a 5-2 head to head statistic in favor of Torque (0 draws).
Peñarol – Formation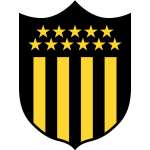 Peñarol
Substitutes
Peñarol adopted the conservative line-up (4-4-2).
The manager Leonardo Alfredo Ramos Giró decided to play with the following team: Kevin Dawson, Juan Ramos, Hernán Menosse, Matías Aguirregaray, Yonatthan Rak, Brian Lozano, Kevin Méndez, Rodrigo Saravia, Nicolás Milesi, Rubén Bentancourt and Lucas Viatri.
The home team had on the bench: Thiago Cardozo, Ezequiel Busquets, Agustin Da Silveira Munoa, Agustín Álvarez, Billy Arce, Walter Gargano, Ignacio Laquintana, Valentín Rodríguez, Sergio Núñez and Nicolás Rossi.
Substitutions
Peñarol made 5 changes: J. Ramos for (59′), R. A. Saravia Salvia for N. Rossi (59′), M. Aguirregaray for E. Busquets (65′), R. Bentancourt for S. Nunez (66′) and N. Milesi for I. Laquintana (78′).
Rentistas – Formation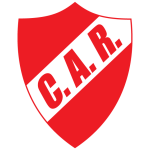 Rentistas
Substitutes
Also Rentistas adopted the conservative line-up (4-4-2).
Julio Rodolfo Neme Moreno played with: Lucas Machado, Gonzalo Andrada, Gonzalo Godoy, Fabrizio Buschiazzo, Marcos Pinto, Nicolás Prieto, Jim Varela, Nicolás Queiroz, Franco Pérez, Luis Acevedo and Mathías Acuña.
These were the players on the bench: Emiliano Corujo Sardena, Lucas Couto, Nicolas Fernandez, Mathias Silvera, Mateo Barcia, Lucas Puyol, Maximiliano Juambeltz, Matías Rigoleto, Leandro Rodríguez and Juan Pablo Hernandez.
Substitutions
Rentistas made 5 changes: L. Acevedo for L. Rodriguez (70′), N. Queiroz for M. Barcia (70′), M. Acuna for M. Silveira (75′), J. Varela for L. Puyol (75′) and N. Prieto for J. Hernandez (85′).
Results of the day
These are the results of the day in the Primera Division.​